MS Patient's Pick of the Week's News: Viruses and MS, New Therapy Device, Tysabri vs. Gilenya and More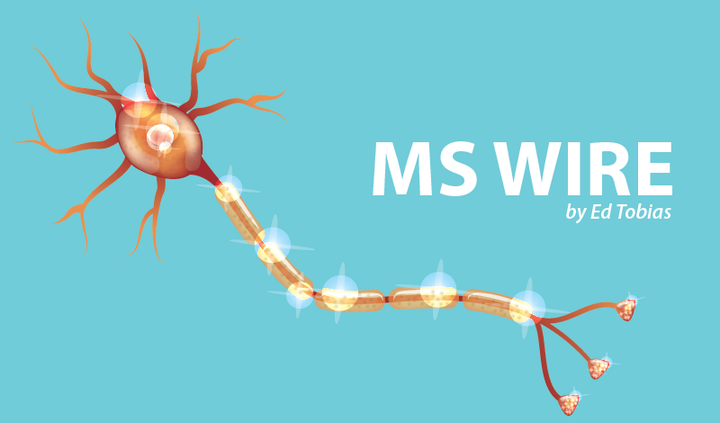 I'm filling in for Ian Franks this week on news item picks for Multiple Sclerosis News Today while Ian is in Moscow taking the first step in his HSCT (hematopoietic stem cell transplantation) quest. We wish him well.
Some MS patients have said that, prior to their diagnosis they had a history of respiratory infections.  Could there be a link?
A virus known to cause respiratory infections in people — the human coronavirus (HCoV) — may also be the source of neurological diseases that strike patients, seemingly out of the blue, a new study reported.
Results obtained in the study, "Human Coronavirus OC43 Associated with Fatal Encephalitis," support the idea that diseases of unknown origin — such as multiple sclerosis, Alzheimer's, Parkinson's, and, especially, encephalitis — may be induced by this virus. It was published in the New England Journal of Medicine.
Although this viral strand, HCoV-OC43, is typically "associated with mild upper respiratory tract infections," the researchers continued, "it has been shown to have neuroinvasive properties." In vivo studies in mice, specifically, have demonstrated that "HCoV-OC43 can infect neurons and cause encephalitis."Another study also detected this virus in the cerebrospinal fluid of a child with acute disseminated encephalomyelitis. In the case of multiple sclerosis, studies from the 1980s–90s have reported the presence of HCoV-OC43 in brain biopsies of MS patients.
Further study of this would seem to be beneficial.
This is a device that could help patients while also protecting therapists.
The University of St. Augustine for Health Sciences (USAHS) recently installed a state-of-the-art SafeGait 360 Balance and Mobility Trainer on its Austin, Texas campus. The device is a ceiling-mounted body-weight support and fall protection system that tracks patient movements 2,500 times per second.
The trainer was designed in collaboration with physical therapy and occupational therapy experts to mitigate risk of injury from falls. It's used to treat people who have multiple sclerosis or spina bifida, or with neurological problems such as a stroke, spinal cord injury, traumatic brain injury, as well as geriatric patients who are at risk of injury from falls.
Additionally, the SafeGait 360's Dynamic Fall Protection (DFP) feature is programmed to distinguish between a patient's intentional downward movement and when the patient is actually falling, allowing therapists to easily fine-tune the system's fall protection sensitivity to accommodate and challenge individual patients at varying stages of independence.
Physical therapists are regularly at risk of strains or injuries associated with patient handling and movement during therapy, with risk of injury from falls during therapy threatening the safety of both patients and therapists, and associated costs creating a substantial burden on the facility. The use of SafeGait in risk reduction protocols protects therapists and patients without compromising the therapy. Gait 360 will be used for research and to provide treatment for orthopedic and geriatric patients, who are also at risk of injury from falls.
It seems as if MS patients might benefit from this, as well as others with severe mobility problems.