MS Drugs – Who's Using What?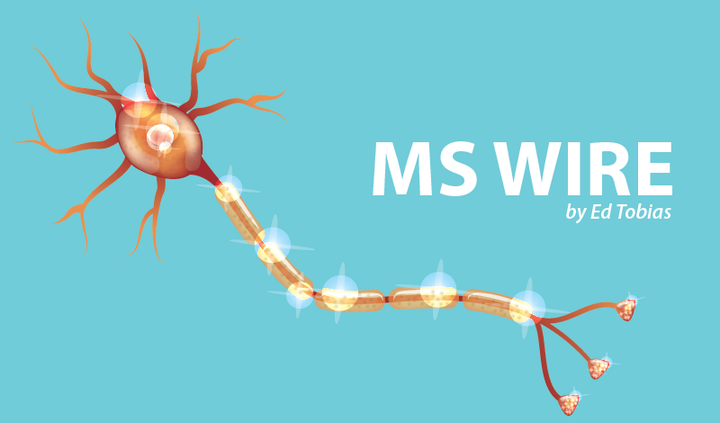 Most of us who live with multiple sclerosis also live with a disease modifying therapy (DMT) — a drug that, we hope, will positively modify the course of our disease.
One of the earliest of these was Avonex, a weekly injection into the muscle. I was one of those who participated in one of the first trials of that drug. I then continued to jab myself in the thigh for several years after the drug was approved by the FDA in 1996.  How lucky all of us Avonex users felt, back then, to finally have a drug that would slow our MS progression, even though there were no obvious signs that it was the drug, rather than luck or something else, that was helping us.
It's been some 20 years since Avonex came on the market and, since then, the DMT landscape has changed dramatically.  Though Avonex is still being used, there are now oral meds and other infusions that attack our messed up immune systems.  And new DMTs seem to be appearing every year.  Since my Avonex days I've been on several other drugs, so I found it interesting to read a recent report about which drugs are "hot," right now, and which are cooling off.
MS infusions
A survey of  about 100 neurologists, taken by the market research firm Spherix, reports that the drug candidate ocrelizumab (Ocrevus) is very likely to see a lot of use by doctors.  The drug is expected to be approved by the U.S. Food and Drug Administration by the end of this year, and one-third of the neurologists in the survey say they plan to prescribe it as soon as it becomes available. My own neurologist told me, a couple of months ago, that "the buzz is good" about ocrelizumab.  Ocrelizumab is a monocolonal antibody that's aimed at treating primary progressive MS (PPMS), but it's expected to also be used to treat relapsing-remitting MS (RRMS).  The researchers suggest that ocrelizumab could challenge Tysabri and Lemtrada as the most preferred infusion drug. (An article on the survey is available here.)
Oral MS meds
Oral MS drugs are seeing a lot of use.  According to the research, the majority of new MS patients are being started on oral DMTs. Tecfidera is being prescribed for almost half of them. But there have been safety concerns about Tecfidera and also about Gilenya. The report says doctors are shifting away from them and toward Aubagio.
Injectables
Copaxone continues to be the leading injectable drug, even though 24 percent of the neurologists surveyed reported that their use of the drug had decreased in the past three months. Use of Betaseron is down but the introduction of the Betaconnect auto-injector device for that drug has increased use of the Betaseron by some neurologists.
Patients have a voice … sometimes
It appears that newly diagnosed MS patients are doing their research about DMTs.  The report says that 1 in 5 of them are asking their neurologists about specific MS drugs. Those doctors say that 27% of their patients have a high degree of involvement in choosing the DMT they will use, 43% have moderate involvement and 30% only low involvement.  Unfortunately, more than 50% of the neurologists surveyed say that they, alone, choose the DMT the patient will use.  About a third say they present a few choices, and then let the patient decide.  Only 10% of the docs say they present all of the options and then let the patient decide.
What's been your experience about deciding which DMT to use?
Note: Multiple Sclerosis News Today is strictly a news and information website about the disease. It does not provide medical advice, diagnosis, or treatment. This content is not intended to be a substitute for professional medical advice, diagnosis, or treatment. Always seek the advice of your physician or other qualified health provider with any questions you may have regarding a medical condition. Never disregard professional medical advice or delay in seeking it because of something you have read on this website. The opinions expressed in this column are not those of Multiple Sclerosis News Today, or its parent company, BioNews Services, and are intended to spark discussion about issues pertaining to multiple sclerosis.