Surviving the Holiday Blues Requires Conscious Effort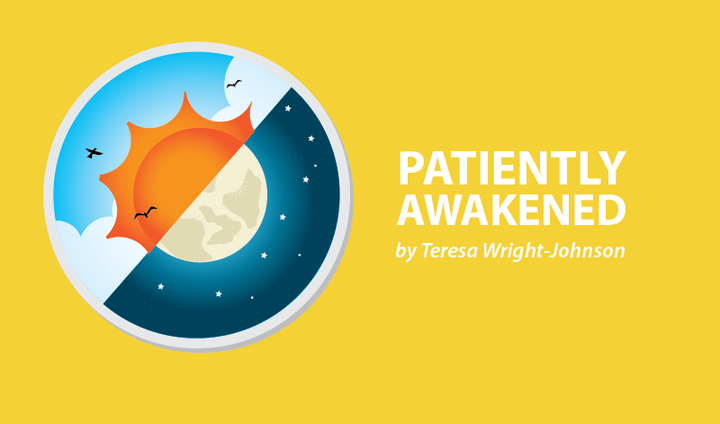 We are officially entering into the holiday season. Thanksgiving is almost here and Christmas will follow. The stores are filled with decorations. Holiday sales are advertised and children are excitedly preparing their Christmas lists. In addition, we will receive, and may even send the proverbial "Happy Holidays" greeting cards.
However, the truth is that for many of us the holidays are anything but happy. The pressures and nostalgia can be overwhelming. I am not, and I do not profess to be, a researcher, physician or a statistician. But I am well aware of the anxiety and depression that may accompany the holiday season.
In 2008, I lost my sister. In all honesty, the holidays have been a difficult time for me since her death. I miss her presence and the holidays are not the same without her. Every year is a reminder and a reopening of the wound. Losing my sister changed our family dynamic. Although we come together to celebrate and love each other, we still have harrowing emotions surfaced upon the absence of one we loved so dearly.
Added to my calamity is a permanent injury, my multiple sclerosis diagnosis, and witnessing another sister fall ill, battle and succumb to cancer during the holiday season of 2014. My anxiety and depression heightens during this time and so does my sense of loss. I lament the loved ones who have passed and also grieve for the things I lost as a result of my illness and injury. I am stricken with the "used to be" and "what if" syndrome. These very intense emotions drain me.
Over the years I have had to find a way to cope with the "holiday blues." As I write this, I am attempting to ward off a bout of depression. Each one of us are unique and because of this we interpret and experience things differently. I cannot offer a remedy because there is no cure-all for depression. I can only share the tools that have helped me. I hope there is something from my experiences and mechanisms that may be of use to you.
Acknowledge your space
Acknowledgment is essential. We have heard the saying that we cannot face what we can't acknowledge. We must give ourselves permission to confess that the holidays are a difficult time in order to properly address and manage our feelings. Once we admit that the depression and/or anxiety is coming, we can prepare for it.
For me, preparation comes by way of prayer, actively practicing gratitude and surrounding myself with family and friends. I realize that even though the infrastructure of my life has drastically changed, I can still count my blessings. I thank God for the family that I still have. I thank him for the privilege to be alive and experience life. That in itself is pivotal. I also think about my siblings and remember how they never gave up and persevered until the end. Reflecting on this reminds me that I can't give up either. I have to weather the storm.
Be patient
Have patience with yourself. Take each day as it comes. Some days will be better than others. I have permitted myself to release the expectations and pressures that tend to gain momentum during the holiday season. I realize there are days when happy does not accurately describe my experience. I am okay with this and I believe better days will come.
Change your focus
During this time, I try to concentrate on the things that intrinsically make me happy. For me, this has nothing to do with objects, but is more so about the love, joy and people I have in my life. I focus on my faith and all that it has brought me through and brought me to. I think about my life work and how accomplished I feel. In addition, I try to clear my mind through meditation, a walk, immersing myself in a good book and spending quality time with my husband; I imagine that my cup is half full instead of half empty. Divine gratitude enters, occupies and rejuvenates my spirit.
Seek help
In times of trouble we must reach out. If you are overwhelmed and are having difficulty coping, reach out for help. Tell someone immediately. Please do not attempt to bear this burden alone. There is no reason to feel ashamed or embarrassed. Summoning help is paramount. The holidays are difficult for a multitude of people for different reasons. Many of us are struggling with illnesses, loss of loved ones and lost abilities.
Be encouraged that we will make it through. In most instances, if we are aware of our emotions, we can attempt to avert the depression. Despair does not have to define us. Remember that regardless of the day or season, we are STILL called according to our purpose. We are warriors.
"For I consider that the suffering of this present time are not worth comparing with the glory that is to be."  — (Romans 8:18)
Note: Multiple Sclerosis News Today is strictly a news and information website about the disease. It does not provide medical advice, diagnosis, or treatment. This content is not intended to be a substitute for professional medical advice, diagnosis, or treatment. Always seek the advice of your physician or other qualified health provider with any questions you may have regarding a medical condition. Never disregard professional medical advice or delay in seeking it because of something you have read on this website. The opinions expressed in this column are not those of Multiple Sclerosis News Today, or its parent company, BioNews Services, and are intended to spark discussion about issues pertaining to multiple sclerosis.