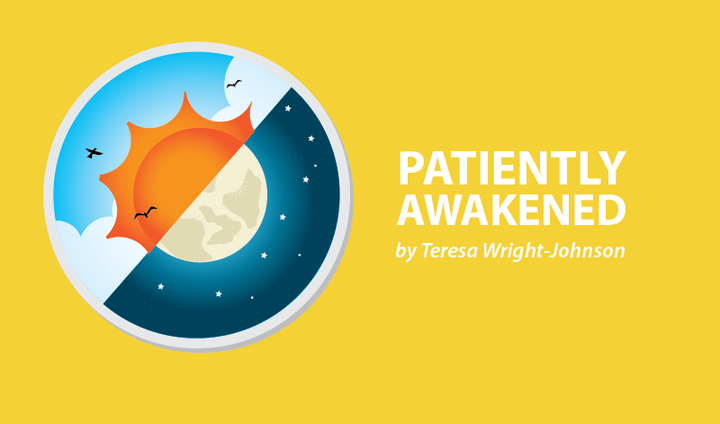 We are officially entering into the holiday season. Thanksgiving is almost here and Christmas will follow. The stores are filled with decorations. Holiday sales are advertised and children are excitedly preparing their Christmas lists. In addition, we will receive, and may even send the proverbial "Happy Holidays" greeting cards.
However, the truth is that for many of us the holidays are anything but happy. The pressures and nostalgia can be overwhelming. I am not, and I do not profess to be, a researcher, physician or a statistician. But I am well aware of the anxiety and depression that may accompany the holiday season.
In 2008, I lost my sister. In all honesty, the holidays have been a difficult time for me since her death. I miss her presence and the holidays are not the same without her. Every year is a reminder and a reopening of the wound. Losing my sister changed our family dynamic. Although we come together to celebrate and love each other, we still have harrowing emotions surfaced upon the absence of one we loved so dearly.
Added to my calamity is a permanent injury, my multiple sclerosis diagnosis, and witnessing another sister fall ill, battle and succumb to cancer during the holiday season of 2014. My anxiety and depression heightens during this time and so does my sense of loss. I lament the loved ones who have passed and also grieve for the things I lost as a result of my illness and injury. I am stricken with the "used to be" and "what if" syndrome. These very intense emotions drain me.
Over the years I have had to find a way to cope with the "holiday blues." As I write this, I am attempting to ward off a bout of depression. Each one of us are unique and because of this we interpret and experience things differently. I cannot offer a remedy because there is no cure-all for depression. I can only share the tools that have helped me. I hope there is something from my experiences and mechanisms that may be of use to you.
Acknowledge your space
Acknowledgment is essential. We have heard the saying that we cannot face what we can't acknowledge. We must give ourselves permission to confess that the holidays are a difficult time in order to properly address and manage our feelings. Once we admit that the depression and/or anxiety is coming, we can prepare for it.
For me, preparation comes by way of prayer, actively practicing gratitude and surrounding myself with family and friends. I realize that even though the infrastructure of my life has drastically changed, I can still count my blessings. I thank God for the family that I still have. I thank him for the privilege to be alive and experience life. That in itself is pivotal. I also think about my siblings and remember how they never gave up and persevered until the end. Reflecting on this reminds me that I can't give up either. I have to weather the storm.
Be patient
Have patience with yourself. Take each day as it comes. Some days will be better than others. I have permitted myself to release the expectations and pressures that tend to gain momentum during the holiday season. I realize there are days when happy does not accurately describe my experience. I am okay with this and I believe better days will come.
We are sorry that this post was not useful for you!
Let us improve this post!
Tell us how we can improve this post?