Words of Wisdom Are a Legacy Worth Sharing: Just Hold On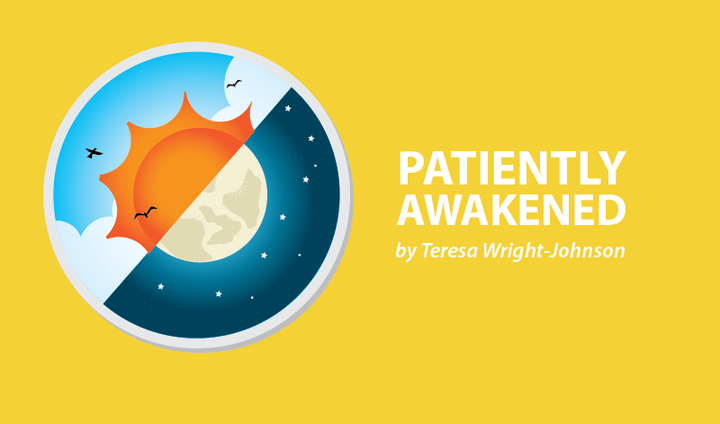 The three words are powerful. My mother speaks them into my spirit frequently. She tells me to "Just hold on." My mother is a woman who has withstood many tragedies. Both my parents have. They've lost their children, cared for me as an ill child and they continue to nurture me as a woman. They've withstood the test of time and all the adversity that came with it. Through it all, they continue to maintain a love for life and they appreciate the gift of life.
In most cases, mothers are nurturers by nature. I often reflect on my life and think of my mother. I think of how she carried me in her womb. I ponder the lessons she taught me, the days and nights she nursed me back to health and all of the qualities that make her an extraordinary woman.
My mother and father believe in the power of prayer. I am certain both prayed fervently throughout my life. I know they prayed for their families, friends and others. Most importantly, they led me to the throne. I pray for myself and others, too. We don't have to employ the same faith. I believe the universe requires us to stand in for one another at times. Sometimes it is the thoughts, words, prayers and deeds of others that help us to get through. It helps us hold on.
When speaking to me, my mother tries to occupy a positive mindset. There have been many times I called her in distress. Her words are "You're going through a lot, but you have to be strong." She says "You've been fighting all of your life, just hold on." I know she is encouraging me as well as herself. I can only imagine the tears she must cry when the telephone line is released.
One thing that life has taught me is that when we are in pain, our families are in pain. The experiences are totally different, but our situations affect the ones that love us. I can surmise that my parents uttered "just hold on" to themselves countless times throughout their lives. We have to encourage ourselves before we can encourage another.
Spirit to fight
I believe that those of us with MS and other chronic illnesses are strong. These illnesses are not for the weak or for the meek. I believe that even when we feel compromised, we are stronger than we know. The fact that we continue on and have the spirit to fight speaks volumes. It confirms life in our psyche.
We are hikers of sorts, and we are scaling mountains of illness and tribulations. We just have to hold on. I want to believe we will make it to the apex. It is a far climb, but there lies possibility. I don't have a compass or a map. I don't have a remedy. There is just faith, hope, love and an indomitable will in my backpack. That is all I have.
Parents have years of wisdom. I count my blessings because my parents have imparted their wisdom to me. Now I have the opportunity to hopefully sow seeds into others. My mother says just hold on because she knows that even in moments of deep despair there is always hope. She says hold on because she knows that as long as we have life, there is the possibility for change. Life happens in moments.
I am encouraging you, as my mother encourages me, to hold on. Life itself is not easy, and neither is living with MS and chronic illness. Your spirit is buoyant; mine is, too. I was always taught to listen to, respect and value my parents. For me this is paramount. Leaning on my mother's example and her infinite wisdom, I will hold on. I will endure. I say to you, please hold on and endure.
"Endurance is one of the most difficult disciplines, but it is to the one who endures that the final victory comes."  — (Buddha)
Note: Multiple Sclerosis News Today is strictly a news and information website about the disease. It does not provide medical advice, diagnosis, or treatment. This content is not intended to be a substitute for professional medical advice, diagnosis, or treatment. Always seek the advice of your physician or other qualified health provider with any questions you may have regarding a medical condition. Never disregard professional medical advice or delay in seeking it because of something you have read on this website. The opinions expressed in this column are not those of Multiple Sclerosis News Today, or its parent company, BioNews Services, and are intended to spark discussion about issues pertaining to multiple sclerosis.