FAQs About the Bioness 'L300 Go' for Foot Drop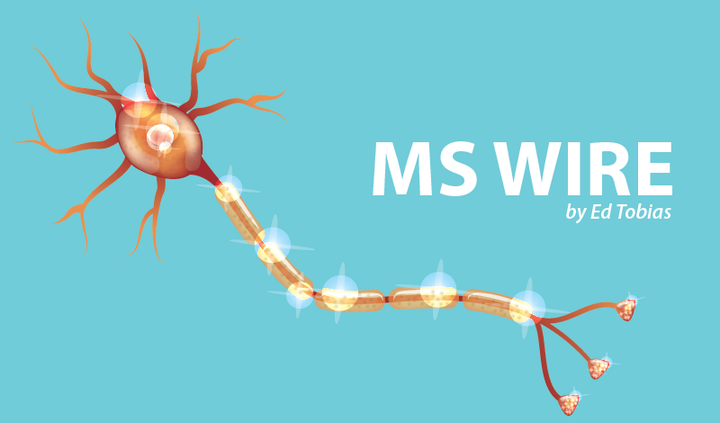 Earlier this month Bioness announced that the U.S. Food and Drug Administration had cleared its new "L300 Go" functional electronic stimulator (FES). It's an upgrade of the original "L300" that I've been using for more than five years. Without the "L300" strapped to my left leg it's difficult for me to walk more than 25 or 30 steps, even with two canes.
The "L300" sends a low-intensity electrical pulse down a nerve that runs from my knee to my ankle each time I begin tr
ying to lift my left leg to walk. That pulse forces my foot to flex upward from my ankle, so my toes don't drag. (What the docs call "foot drop"). The electrical pulse replaces the signal from my brain to my ankle that's blocked by my MS.
When Bioness recently announced the FDA clearance of the "L300 Go" a news article was published here on Multiple Sclerosis News Today. That story generated several questions from readers, who wanted a better understanding of the "L300 Go" and how it's different from the "L300." So, I've been in touch with the folks at Bioness and will try to answer some of the questions I've seen posted.
What's the difference between the "L300" and the "L300 Go?"
As I understand it, the "L300 Go" allows a therapist to use 3-D motion detection system to better adjust an "L300" to make it more responsive to a person's gait. The 3-D motion detection seems to be the most important new feature. This motion detection system also allows "L300 Go" to be used without the sensor that the "L300" requires to be placed your shoe.  That means you're able to change shoes without having to move a sensor, and even use the device barefoot! (A competitive device, called the "WalkAide," has had this feature since it came on the market around the same time as the "L300"). The "L300 Go"also responds to motion somewhat faster than the "L300."
I've been using the L300. Does FDA clearance mean that Medicare and insurance will now pay for it?
The FDA clearance was for a new product, the "L300 Go." The "L300" was cleared by the FDA in the U.S., and received European Commission approval several years ago. The recent clearance doesn't change the fact that, though Medicare has approved the L300 for use by spinal cord injury patients, Medicare has never approved the "L300" for use by MS patients. As we all know, insurance companies aren't likely to approve something that Medicare hasn't approved.
Will Medicare pay for the "L300" for MS patients in the future?
A spokesperson for Bioness tells me that "veterans and their families already have access to our technology as a covered benefit through the Veteran's Administration. We continue to work with the Centers for Medicare & Medicaid Services (CMS), as well as private/commercial insurance companies, to expand coverage criteria to include more of their beneficiaries."
Will the price of the "L300" drop now?
I doubt it. I haven't seen what the price will be for the "L300 Go," (if that's even been determined), but Bioness has said it will give a price break to current "L300" users who want to "upgrade."
Why do you say the FDA "cleared" the "L300 Go," rather than "approved" it?
It's a technicality. The FDA "approves" new drugs but it "clears" the use of new medical equipment. Don't ask me why.
***
[You're invited to view my personal blog at www.themswire.com.]
Note: Multiple Sclerosis News Today is strictly a news and information website about the disease. It does not provide medical advice, diagnosis, or treatment. This content is not intended to be a substitute for professional medical advice, diagnosis, or treatment. Always seek the advice of your physician or other qualified health provider with any questions you may have regarding a medical condition. Never disregard professional medical advice or delay in seeking it because of something you have read on this website. The opinions expressed in this column are not those of Multiple Sclerosis News Today, or its parent company, BioNews Services, and are intended to spark discussion about issues pertaining to multiple sclerosis.