MS Is a Pain, and Doctors Should Know It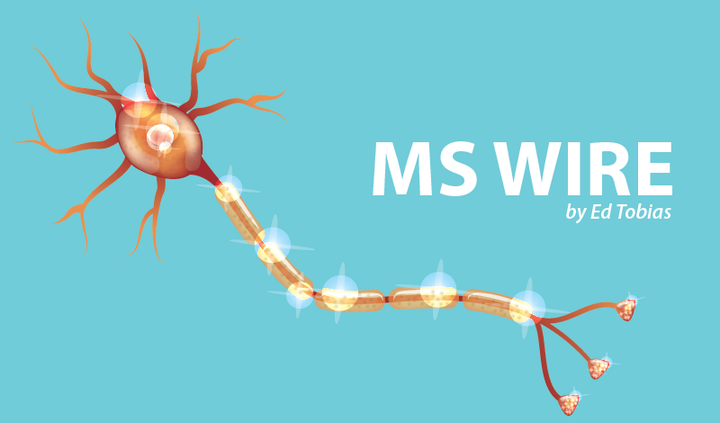 Dear Doctor,
Why is it that you, or at least some of your colleagues, think that multiple sclerosis isn't painful?
Did you skip the med school class where they discussed MS? Are you not a neurologist, or are you a neurologist who doesn't specialize in MS?
Whatever the reason, this "MS doesn't cause pain" belief can be a significant problem for many of us living with the disease.
***
I wake up regularly because of pain from a cramp in my left leg. I also have low-level pain in my left hip. Sometimes it's an ache, and sometimes, if I move in the wrong direction, it's a shooting pain.
My friend John tells me that his MS "hug" feels like a charley horse on both sides of his ribs. "It generally feels like someone is sitting on your chest," he told me in an instant message.
In MS Facebook groups, people with MS complain about their pain every day. A typical post says something like, "I don't mean to whine, but my pain is unbearable today." Or, "In the hospital and just had the doctor tell me MS is not painful. Personally, I think she needs to go back to med school."
MS pain is common
The Multiple Sclerosis Association of America reports that more than half of the people who live with MS say they live with pain. The National Multiple Sclerosis Society says that pain is common for MS patients. It can rob us of sleep and make life in general miserable. The pain can include:
Burning, prickling, stabbing, ice-cold, or electrical sensations in hands, feet, arms, and legs.
Back and hip pain caused by the abnormal walking gait of MS.
Face and jaw pain that can often be confused with pain from dental problems.
The MS "hug," which was described earlier. Be careful, though. This type of pain might not be MS. Some people describe the MS hug as feeling like a heart attack, and what you're feeling might actually be one. When in doubt, call emergency medical services.
A brief feeling, like an electric shock, that runs down your neck and spine when you bend your neck forward. It's called Lhermitte's sign.
What to do about MS pain
The National Multiple Sclerosis Society has a few recommendations about handling MS pain on its website. They include medication, stretching, and physical therapy. In some severe cases, heavy-duty pain meds are prescribed. The society has an excellent brochure about MS pain that goes into all sorts of detail.
But what can be done about a doctor who thinks that MS isn't painful? Be prepared! Print out that brochure and keep it handy. Take it with you the next time your pain forces you to the emergency room and hand it to any doctor who apparently didn't learn the facts in med school. Maybe those med schools should invite some people with firsthand experience to be guest lecturers when MS is the subject of the class.
You're invited to visit my personal blog at www.themswire.com.
***
Note: Multiple Sclerosis News Today is strictly a news and information website about the disease. It does not provide medical advice, diagnosis, or treatment. This content is not intended to be a substitute for professional medical advice, diagnosis, or treatment. Always seek the advice of your physician or other qualified health provider with any questions you may have regarding a medical condition. Never disregard professional medical advice or delay in seeking it because of something you have read on this website. The opinions expressed in this column are not those of Multiple Sclerosis News Today or its parent company, BioNews Services, and are intended to spark discussion about issues pertaining to multiple sclerosis.