MS News that Caught My Eye Last Week: Ibudilast Trial for Inactive SPMS, PPMS Brain Cells in Space, MS and Cancer Risk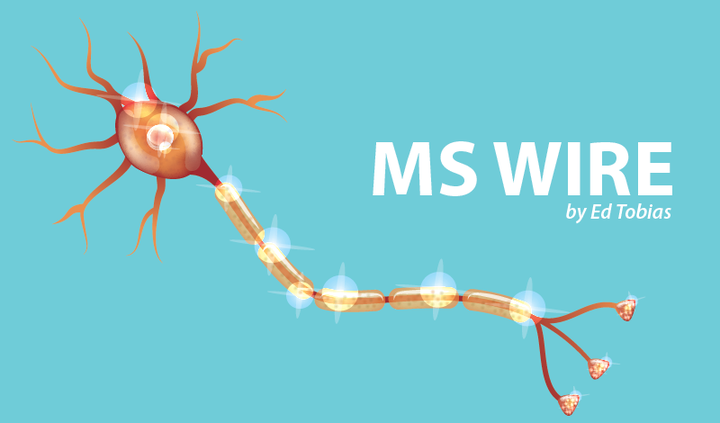 Though medications are approved in the U.S. to treat primary progressive multiple sclerosis and active secondary progressive MS (SPMS), no disease-modifying treatments are approved to treat the nonactive form of SPMS. This trial aims to gain approval for a medication that would fill a significant patient need.
A Phase 3 trial is planned to confirm the safety and efficacy of oral ibudilast (MN-166) in treating people with secondary progressive multiple sclerosis (SPMS) without relapses, or those whose disease is not active, MediciNova announced.
Data from this single Phase 3 study may be used to request marketing approval for ibudilast with the U.S. Food and Drug Administration (FDA), the company said in a press release.
Click here to read the full story.
***
As we mark the 50th anniversary of the Apollo 11 moon landing, this project is a reminder that science is still being conducted in space. It involves an MS-related experiment on board the International Space Station. Scientists will study how specific cells interact with each other and promote brain inflammation. They hope to use near-zero gravity to better understand the biological mechanisms involved in primary progressive multiple sclerosis in ways that are not feasible on Earth.
The National Stem Cell Foundation (NSCF) announced the start of a pioneering project to investigate the impact of microgravity on the neurodegeneration associated with primary progressive multiple sclerosis (PPMS) and Parkinson's disease.
The project, a collaboration between the New York Stem Cell Foundation (NYSCF) Research Institute, the Summit for Stem Cell, and investigators with Aspen Neuroscience, will send 3-D brain organoids derived from patients with these disorders, for a first time, to the International Space Station (ISS) on SpaceX CRS-18.
Click here to read the full story.
***
This is a "Yes, but" study. Participants with multiple sclerosis (MS) had a "small, but significant" increase in their risk of certain cancers. However, their siblings had an increased risk for at least one form of cancer. Those results suggest that the risk may be related to genetics or the environment, and not necessarily to MS. Read the full story and see what you think.
People with multiple sclerosis (MS) may have a greater overall risk of developing cancer than the general population, according to the results of a 58-year follow-up study of nearly 7,000 patients in Norway. Risk seems particularly high for cancers in respiratory organs, urinary organs, and the central nervous system.
Siblings of MS patients who do not have the disease themselves also may be at greater risk of blood cancers, the study suggests.
Click here to read the full story.
***
Note: Multiple Sclerosis News Today is strictly a news and information website about the disease. It does not provide medical advice, diagnosis, or treatment. This content is not intended to be a substitute for professional medical advice, diagnosis, or treatment. Always seek the advice of your physician or other qualified health provider with any questions you may have regarding a medical condition. Never disregard professional medical advice or delay in seeking it because of something you have read on this website. The opinions expressed in this column are not those of Multiple Sclerosis News Today or its parent company, BioNews Services, and are intended to spark discussion about issues pertaining to multiple sclerosis.