Trying to Stay Cool in a Heat Wave? A Fan Might Not Always Be the Best Option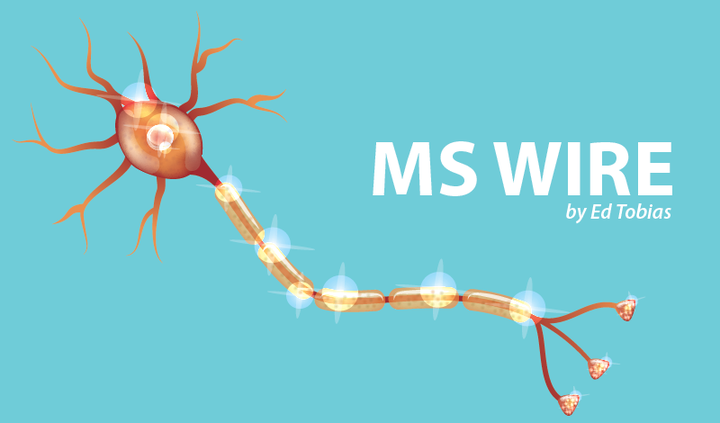 July was unusually hot in much of the Northern Hemisphere. So, pull out your electric fan and use it to help your multiple sclerosis (MS) beat that heat and humidity, right? Maybe not.
A study recently published in the Annals of Internal Medicine reports that using a fan to cool off will only help under specific conditions. When it's hot and humid, the report says, a fan will lower your body's core temperature, lessen the strain that the weather places on your heart, and make you feel more comfortable. On the other hand, if it's hot, but the humidity is low, a fan might not help. In fact, it may be detrimental to your health.
It's all about the "heat index." The index combines the temperature and the humidity to provide a "feels like" temperature. It's logical to think that the higher the heat index, the more heat-related physical problems someone will have. However, not all heat is the same.
Humidity actually helps
Researchers at the University of Sydney in Australia exposed a small group of volunteers to two types of heat situations: One was very hot and dry, while the other was cooler but more humid. The cooler but more humid conditions produced a heat index that was higher than the very hot and dry. The two simulated models corresponded with real-world examples: The hot and dry conditions mimicked a heat wave in Los Angeles in July 2018, and the hot and humid conditions were like a heat wave in Chicago in July 1995.
The tests showed that when the heat index was 46 degrees Celsius (115 Fahrenheit), but its humidity component was low, using a fan worsened body temperature, heart rate, sweat rate, and whole-body thermal comfort. On the other hand, when the heat index was 56 Celsius (133 Fahrenheit) and the humidity was raised, using a fan helped to reduce body temperature and cardiovascular strain, and improved thermal comfort.
The report suggests that fan use should be discouraged in temperatures of 113 degrees or higher with less than 10 percent humidity. On the other hand, it recommends a fan in lower temperatures and higher humidity levels — above 30 to 40 percent.
Getting help to stay cool
People with MS, of course, have an interest in staying cool because of the way heat can exacerbate symptoms for many of us. The U.S. Environmental Protection Agency has a list of tips for dealing with heat events for the general public. It recommends using a fan to exhaust hot air from, and bring cooler air into, a room. And if the room is warmer than 90 degrees, it advises against directing the airflow toward yourself.
The Multiple Sclerosis Association of America has been at the forefront of finding solutions to heat-related problems for people with MS. They include support for cooling methods that include wearing cooling suits and passive cooling with vests and other cooling garments. The association even provides these items for free to people with MS who qualify for them.
Whether it's hot and humid or hot and dry, I try to stay in an air-conditioned area or the swimming pool. What do you do?
You're invited to visit my personal blog at www.themswire.com.
***
Note: Multiple Sclerosis News Today is strictly a news and information website about the disease. It does not provide medical advice, diagnosis, or treatment. This content is not intended to be a substitute for professional medical advice, diagnosis, or treatment. Always seek the advice of your physician or other qualified health provider with any questions you may have regarding a medical condition. Never disregard professional medical advice or delay in seeking it because of something you have read on this website. The opinions expressed in this column are not those of Multiple Sclerosis News Today or its parent company, BioNews Services, and are intended to spark discussion about issues pertaining to multiple sclerosis.