MS News That Caught My Eye Last Week: 3D and Early MRIs, Memory Training, Ponesimod Trial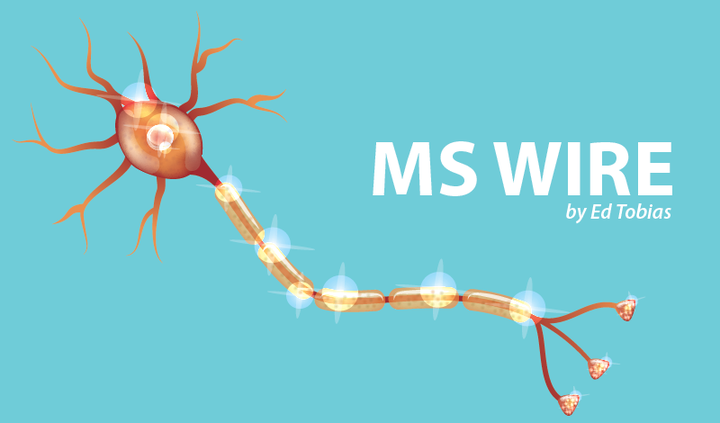 These scientists are working to create a new diagnostic tool that would allow doctors to use an MRI to look at brain lesions in 3D. This would allow them to see the shape and surface characteristics of lesions. Researchers believe this could allow doctors to predict which people with MS would benefit from some medications and which wouldn't.
A new diagnostic method for multiple sclerosis (MS) that uses 3D analysis of a patient's brain may be able to tell physicians which lesions there are more likely to heal with time and which are not, and as such could be a game-changer in treating the disease, according to the researchers who developed the approach.
Their study, "Three‐Dimensional Lesion Phenotyping and Physiologic Characterization Inform Remyelination Ability in Multiple Sclerosis," was published in the Journal of Neuroimaging.
Click here to read the full story.
***
We all know that MS progresses differently for different people. Today, doctors can't do a very good job of predicting the course it will follow. This study indicates that people whose early MRIs showed a higher number of central nervous system lesions were likely to transition from relapsing to progressive MS sooner than those with fewer lesions.
Routine screening through magnetic resonance imaging (MRI) of people with multiple sclerosis (MS) can predict long-term disease progression — leading to more certainty and informing better treatment choices, a 15-year study reported.
The study, titled "Early imaging predictors of long-term outcomes in relapse-onset multiple sclerosis," was published in the journal Brain. It was funded by the National MS Society.
Click here to read the full story.
***
Can a memory enhancement technique being developed by a research team help people with MS who have memory and learning problems? The system is called Strategy Based Training to Enhance Memory, or STEM. And the study, to be conducted in New Jersey, is enrolling 120 participants.
The National Institutes of Health (NIH) awarded a $1.83 million grant to a Kessler Foundation researcher leading a clinical trial to test if a month-long cognitive training program can improve learning and memory in adults with multiple sclerosis (MS).
Nancy Chiaravalloti, PhD, director of the Centers for Neuropsychology, Neuroscience and Traumatic Brain Injury Research at Kessler Foundation, received the prize for her ongoing study "Evaluation of a Theory-Driven Manualized Approach to Improving New Learning and Memory in MS (STEM)."
Click here to read the full story.
***
Ponesimod reduces the number of inflammatory cells circulating in the blood. That reduces the chances of these cells infiltrating the brain and spinal cord and damaging myelin. That, in turn, reduces flares. Manufacturer Janssen hopes to submit an application to the FDA and the EMA for approval as an RRMS treatment later this year.
Janssen has announced positive, top-line results from its Phase 3 OPTIMUM study, testing the effectiveness and safety of ponesimod tablets compared to Sanofi's Aubagio (teriflunomide) in adults with relapsing forms of multiple sclerosis (MS).
The study met its primary goal — a reduction in the annual rate of flare-ups at the end of two years of treatment — and reached most of its secondary goals, the company reported in a press release.
Click here to read the full story.
***
Note: Multiple Sclerosis News Today is strictly a news and information website about the disease. It does not provide medical advice, diagnosis, or treatment. This content is not intended to be a substitute for professional medical advice, diagnosis, or treatment. Always seek the advice of your physician or other qualified health provider with any questions you may have regarding a medical condition. Never disregard professional medical advice or delay in seeking it because of something you have read on this website. The opinions expressed in this column are not those of Multiple Sclerosis News Today or its parent company, BioNews Services, and are intended to spark discussion about issues pertaining to multiple