MS Progression's Speed Tagged to 'Smoldering' Brain Inflammation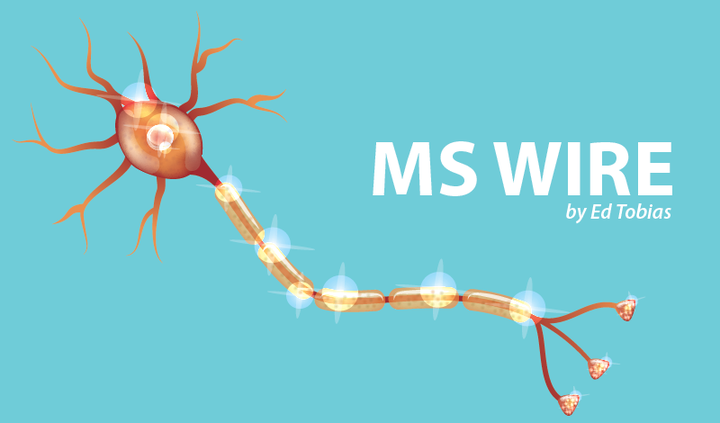 The presence of chronic active lesions in the brain may provide a clue as to how quickly multiple sclerosis (MS) symptoms will progress. Researchers at the U.S. National Institutes of Health (NIH) call these lesions "smoldering inflammation." Their study, just published in JAMA Neurology, indicates that the more lesions you have, the more likely your MS will be aggressive.
These lesions, described as "dark rimmed spots," are difficult to see. So the researchers used a super-strong MRI scanner to look for them. (You can see what one looks like in the image below).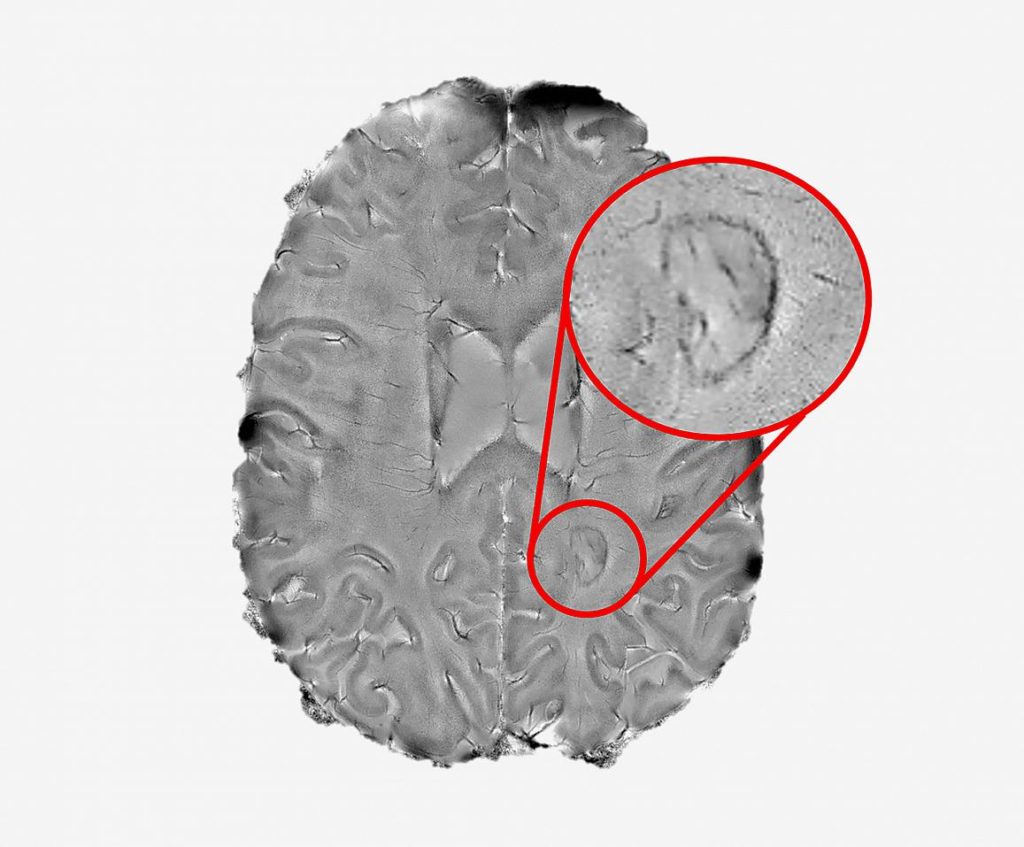 Of the 192 people with MS in this study, 56 percent had at least one rimmed lesion, and 44 percent had only rimless lesions. Lesions were present in the brains of those receiving a disease-modifying therapy (DMT) and in those who were not being treated with a DMT.
Many rimmed lesions mean faster MS progression
According to an NIH news release, "patients who had four or more rimmed lesions were 1.6 times more likely to be diagnosed with progressive MS than those without rimmed lesions. Moreover, these patients developed motor and cognitive disabilities at a younger age than the patients who had no rimmed lesions."
The researchers also reviewed MRI images taken over 10 years or longer for a small subset of the study group. They found that their rimless lesions generally shrank over the decade, but their lesions with rims either grew or remained the same size.
Study results may lead to new treatments
Daniel S. Reich, PhD, a senior investigator at NIH's National Institute of Neurological Disorders and Stroke, said: "Our results support the idea that chronic active lesions are very damaging to the brain. We need to attack these lesions as early as possible. The fact that these lesions are present in patients who are receiving anti-inflammatory drugs that quiet the body's immune system also suggests that the field of MS research may want to focus on new treatments that target the brain's unique immune system — especially a type of brain cell called microglia."
Microglia cells mediate immune responses in the central nervous system.
Reich said the NIH Clinical Center is looking for patients who want to participate in studies like this one. "We hope these results will help test the effectiveness of new therapies for this [aggressive] form of MS and reduce the suffering patients experience."
You're invited to visit my personal blog at www.themswire.com.
***
Note: Multiple Sclerosis News Today is strictly a news and information website about the disease. It does not provide medical advice, diagnosis, or treatment. This content is not intended to be a substitute for professional medical advice, diagnosis, or treatment. Always seek the advice of your physician or other qualified health provider with any questions you may have regarding a medical condition. Never disregard professional medical advice or delay in seeking it because of something you have read on this website. The opinions expressed in this column are not those of Multiple Sclerosis News Today or its parent company, BioNews Services, and are intended to spark discussion about issues pertaining to multiple sclerosis.