MS News that Caught My Eye Last Week: Dark Rimmed Lesions, Sativex in the UK, NHS Care Toolkit for Neurological Diseases, Wahls Diet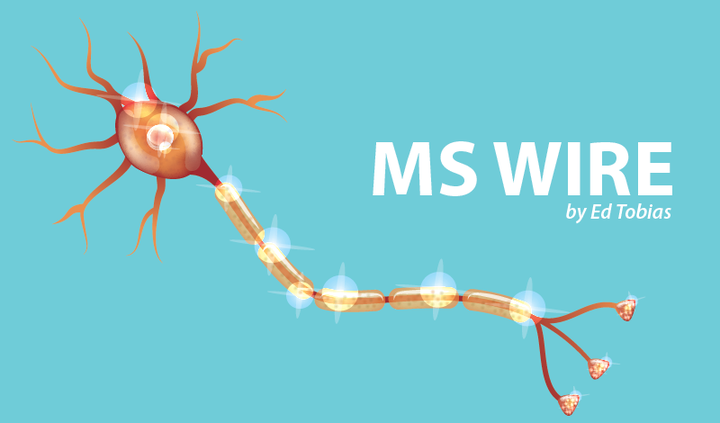 Researchers in this study found that specific brain lesions, notable for their dark rims, may indicate that a patient's multiple sclerosis is likely to progress quickly. They suggest that early detection of these lesions can help doctors to decide to begin aggressive treatment sooner. The catch is that a super-sensitive, 7-tesla MRI scanner needs to be used to see them, and there aren't many of these scanners available.
Brain lesions appearing as dark rimmed, "smoldering" spots on imaging scans, representing active inflammation, may be a hallmark of more aggressive and disabling forms of multiple sclerosis (MS), researchers at the National Institutes of Health (NIH) report.
Using a powerful MRI brain scanner and a 3D printer, the team visualized brain images from nearly 200 MS patients and found that these spots — identified as chronic active lesions — may be used to signal people at a higher risk of more aggressive and progressing forms of the disease.
Click here to read the full story.
***
Sativex (nabiximols) is a cannabis-based mouth spray that can be prescribed in the U.K. to treat multiple sclerosis spasticity. But its use in the National Health Service is limited because its advisory body, the National Institute for Health and Care Excellence (NICE), doesn't consider the treatment to be cost-effective at its current price. This latest guidance from NICE means that it hasn't changed its mind about Sativex.
A draft guidance issued by the National Institute for Health and Care Excellence (NICE), a U.K. advisory board, and a review by England's National Health Service (NHS) call for more research into medical cannabis for multiple sclerosis and other conditions.
NICE also recommended against prescribing Sativex as a treatment for spasticity (muscle stiffness) in people with MS for reasons related to its cost-effectiveness.
Click here to read the full story.
***
Improved access to specialists, faster blood tests, and consultations via Skype are among the items being proposed as part of this initiative in the U.K. That's great. It would be nice if people with multiple sclerosis in the U.S. could see similar improvement efforts.
The National Health Service (NHS) England announced an initiative that aims to speed diagnoses and ensure better all-around care for people with progressive neurological conditions like multiple sclerosis (MS), Parkinson's disease, and motor neuron disease (MND).
Experts at NHS England, as part of the RightsCare program, collaborated with seven charities — MS Society U.K., MS Trust, Parkinson's UK, MND Association, Sue Ryder, MSA Trust, and PSP Association — to develop a toolkit that will help local healthcare providers, called Clinical Commissioning Groups (CCGs), in bringing better services to their patients.
Click here to read the full story.
***
Some people with multiple sclerosis swear by the Wahls diet and other nutritional changes. Others who have tried them say they've failed to see benefits. I'm skeptical about these diets for MS, but I do admit that healthy eating is generally helpful. I also have to admit that giving up many foods that I like is not an idea that appeals to my palate. Here's a dietary overview from Alana Kessler, MS News Today's nutritionist. You can be the judge.
"Diet is profound. Lifestyle is profound. All patients should be taught how profound these things are." —Terry Wahls, MS thriver and founder of the Wahls Protocol.

Western medicine has long approached multiple sclerosis (MS) and autoimmune disorders through traditional methods. While there have been great strides in our understanding, the science has proven incomplete. There's a growing number of experts who are looking at alternative modalities for answers and promise. One such professional is Terry Wahls, MD.
Click here to read the full story.
***
Note: Multiple Sclerosis News Today is strictly a news and information website about the disease. It does not provide medical advice, diagnosis, or treatment. This content is not intended to be a substitute for professional medical advice, diagnosis, or treatment. Always seek the advice of your physician or other qualified health provider with any questions you may have regarding a medical condition. Never disregard professional medical advice or delay in seeking it because of something you have read on this website. The opinions expressed in this column are not those of Multiple Sclerosis News Today or its parent company, BioNews Services, and are intended to spark discussion about issues pertaining to multiple sclerosis.