MS News that Caught My Eye Last Week: US Patent for Remyelination Therapy, Tysabri and Inflammation, Canada Funding Mavenclad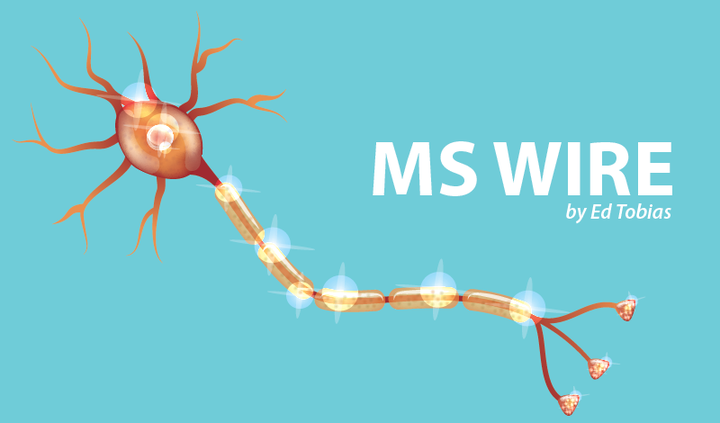 Mention remyelination and the reaction from most of us with multiple sclerosis is probably, "How soon?" This announcement makes me hope that it's now a little sooner. The process combines testosterone with a compound that changes the activity of something called the "hedgehog pathway." It's a path through which cells transmit information and is believed to play a role in protecting neurons from demyelination. So, "How soon?" The MetP Pharma news release doesn't give an estimate, but the patent is good until 2039.
MetP Pharma's patent application for a new method to treat demyelinating and neuroinflammatory diseases, including multiple sclerosis (MS), has been approved by the United States Patent and Trademark Office (USPTO).
The patent, titled "Treatment of Demyelinating Diseases" (U.S. Appl. No. 16/506,830), is valid until 2039, and covers the use of a steroid hormone, such as testosterone, in combination with a Hedgehog pathway modulator.
Click here to read the full story.
****
I find this study strange. When we think about MS treatments, it's usually related to trying to reduce inflammation — at least, I do. But in this study of four disease-modifying therapies (DMTs), two significantly reduced production of pro-inflammatory cytokines triggered by B cells, one had only a minor effect, and one, Tysabri (natalizumab), seemed to promote the production of those pro-inflammatory cytokines. All four of the DMTs have known efficacy as MS treatments, so it seems odd that they would have such different effects on these cells. The researchers advised that "possible clinical consequences of these complex alterations yet need to be established."
Tysabri (natalizumab), an effective T-cell targeting treatment for multiple sclerosis (MS), seems to also promote the activation of pro-inflammatory immune B cells in people with this disease, a study found.
The study, "Natalizumab promotes activation and pro-inflammatory differentiation of peripheral B cells in multiple sclerosis patients," was published in the Journal of Neuroinflammation.
Click here to read the full story.
****
Mavenclad (cladribine) was approved in the United States last March and in the European Union in 2017. Though Health Canada approved the treatment in 2017, a payment agreement has just been signed. The final step is for EMD Serono to work with agencies in Canada's 10 provinces and three northern territories to agree on public funding.
People with relapsing-remitting multiple sclerosis (RRMS) across Canada are a major step closer to having access to EMD Serono's Mavenclad (cladribine).
EMD Serono, known as Merck KGaA outside North America, has finished negotiations with the pan-Canadian Pharmaceutical Alliance (pCPA) which oversees new drugs coming in, and signed a letter of intent to an agreement that will allow Mavenclad to be available at low or no cost through the country's publicly supported health programs.
Click here to read the full story.
****
Do you have a question or comment about MS? Check out our Multiple Sclerosis News Today Forums.
***
Note: Multiple Sclerosis News Today is strictly a news and information website about the disease. It does not provide medical advice, diagnosis, or treatment. This content is not intended to be a substitute for professional medical advice, diagnosis, or treatment. Always seek the advice of your physician or other qualified health provider with any questions you may have regarding a medical condition. Never disregard professional medical advice or delay in seeking it because of something you have read on this website. The opinions expressed in this column are not those of Multiple Sclerosis News Today or its parent company, BioNews Services, and are intended to spark discussion about issues pertaining to multiple sclerosis.