MS News that Caught My Eye Last Week: AHSCT Trial Enlisting, Interferon-beta and Pregnancy, Probiotics, Language and Brain Health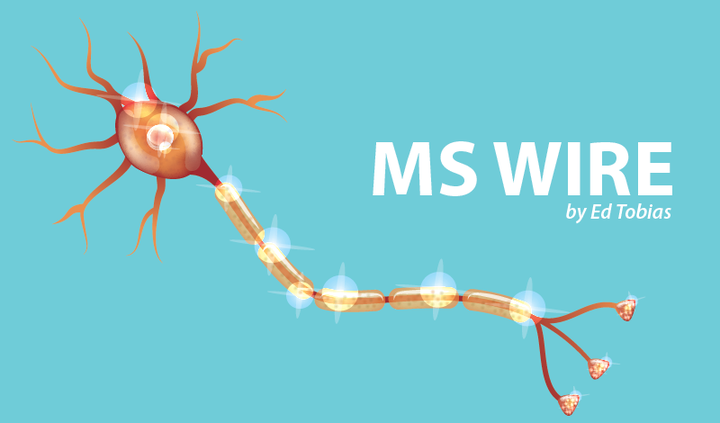 This is a biggie. The U.S. National Institutes of Health is conducting a head to head study comparing autologous hematopoietic stem cell transplantation (AHSCT) to the high-efficacy, disease-modifying therapies currently being used: Tysabri, Lemtrada, Ocrevus, and rituximab. The study is enrolling 156 participants at 19 sites in the United States and the United Kingdom.
A new clinical trial is comparing the best available therapies to an experimental stem cell therapy to treat severe forms of relapsing multiple sclerosis (MS). …
In the new trial, called BEAT-MS — standing for BEst Available Therapy versus autologous hematopoietic stem cell transplant for multiple sclerosis (NCT04047628) — researchers will compare the safety, efficacy, and cost-effectiveness of two approaches: stem cell treatment and third-line therapies.
Click here to read the full story.
***
Women with MS who are considering getting pregnant often have concerns about whether they can remain on an MS medication. One of the most basic of the disease-modifying treatments is interferon-beta (IFN-beta), and current guidelines recommend that it be discontinued during pregnancy. This study of more than 600 women in Sweden and Finland reports no association between IFN-beta exposure during pregnancy and the infant's birth size.
Treatment with interferon-beta therapy during pregnancy in women with multiple sclerosis (MS) does not influence children's gestational age, birth weight, length, or head size, researchers report.
The study with those findings, "The association between exposure to interferon-beta during pregnancy and birth measurements in offspring of women with multiple sclerosis," was published recently in the journal PLoS ONE.
Click here to read the full story.
***
This is one of those studies in which researchers caution at the end that large-scale clinical studies are still needed to confirm their conclusions. Just the same, with more research indicating a link between MS and microbes in the gut, it's not surprising to me that probiotics may have an effect on preventing or delaying MS. I've seen regular chatter in online MS groups about the benefits of probiotics. Maybe there's something to it.

Probiotics show potential to prevent and delay the development of multiple sclerosis (MS) by changing immune and inflammatory responses, according to a review study.
Data further support the link between the gut's microbial community (microbiota) and the central nervous system (brain and spinal cord), and neurodegenerative diseases.
Click here to read the full story.
***
I've never been good at learning a language. But my hobby of more than 50 years has been ham radio, and I'm proficient at sending and receiving Morse code. I don't write it down, I just hear words and phrases in my head. To me, it's a form of language, and I truly believe that "speaking" this language has helped my cognitive abilities. This study supports my belief.
Learning a second language can bolster the health-related quality of life and mental well-being of people with multiple sclerosis (MS) by working to expand areas of the brain involved in language and damaged by MS, especially in early disease stages, a study suggests.
These findings were reported in the study, "Second language learning induces grey matter volume increase in people with multiple sclerosis," published in the journal PLOS One.
Click here to read the full story.
***
One more thing: Starting this month, MS columnist Jennifer Powell and I have begun recording MS news and feature stories in audio format. Jennifer's audio reports are available on SoundCloud every Monday, and mine are available every Thursday. Click here to give us a listen.
***
Note: Multiple Sclerosis News Today is strictly a news and information website about the disease. It does not provide medical advice, diagnosis, or treatment. This content is not intended to be a substitute for professional medical advice, diagnosis, or treatment. Always seek the advice of your physician or other qualified health provider with any questions you may have regarding a medical condition. Never disregard professional medical advice or delay in seeking it because of something you have read on this website. The opinions expressed in this column are not those of Multiple Sclerosis News Today or its parent company, BioNews Services, and are intended to spark discussion about issues pertaining to multiple sclerosis.