Stem Cells Versus DMTs: MS Treatments Go Head to Head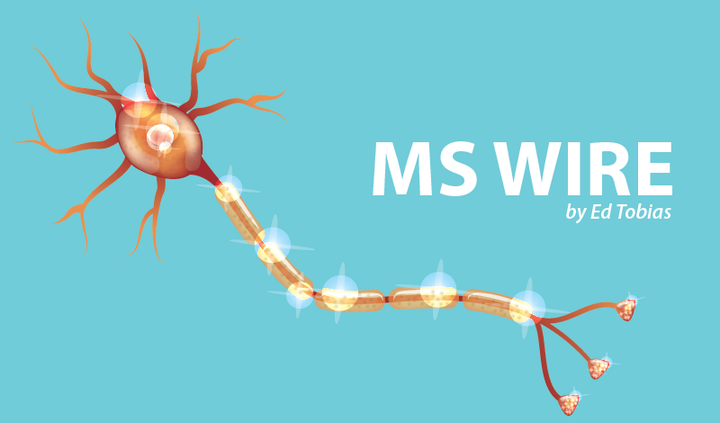 People with multiple sclerosis have been waiting for this: A full-scale clinical trial testing the effectiveness of stem cell transplantation as an MS treatment. The trial is being conducted by the U.S. National Institutes of Health, and it's enrolling people with MS at several centers in the United States and one in the United Kingdom.
The U.S. has been behind the curve when it comes to approving stem cell treatments for people with MS. Autologous hematopoietic stem cell transplantation (aHSCT) has been available in Mexico and Russia for several years, but isn't widely available in the U.S.
In the procedure, doctors collect a patient's blood-forming stem cells, give the patient high-dose chemotherapy to deplete the immune system, and then return the patient's own stem cells to rebuild the immune system. The system, hopefully, returns free of cells believed to be involved with MS.
Three years ago, following a promising aHSCT study, Dr. Anthony Fauci was optimistic but cautious. Fauci is the director of the National Institute of Allergy and Infectious Diseases. He said, "These extended findings suggest that one-time treatment with HDIT/HCT may be substantially more effective than long-term treatment with the best available medications for people with a certain type of MS." But Fauci emphasized that a larger trial was still necessary. It appears that trial has finally arrived.
BEAT-MS is enrolling participants
The Phase 3 trial, called BEAT-MS (NCT04047628), will put aHSCT head-to-head against the top-line disease-modifying therapies (DMTs) available in the U.S. to treat MS.
It will enroll 156 adults, ages 18 to 55, with a diagnosis of relapsing-remitting MS (RRMS) at 21 sites — 20 in the U.S. and one in the U.K. Participants will be randomly assigned to receive either aHSCT or one of the high-efficacy MS treatments currently in use: Ocrevus (ocrelizumab), Lemtrada/Campath (alemtuzumab), Tysabri (natalizumab), or Rituxan (rituximab). The participants, who won't know which treatment they're receiving, will be followed for six years.
In a news release, investigators said they want to compare how much time elapses between the start of the treatment and an MS relapse. They'll also compare the newly developing immune systems of the participants who receive aHSCT with the immune systems of those who receive a DMT.
Finally, they'll compare the effects of the two treatment types on other measures of disease activity and severity, their cost-effectiveness in terms of healthcare costs and productivity, and participants' quality of life. "We hope that BEAT-MS will clarify the best way to treat people with relapsing MS," said Dr. Jeffrey Cohen, the trial's leader.
Let's get moving
I hope so, too. A study such as this is long overdue. But I think I echo the feelings of many people with MS when I express dismay that we're probably still at least six years away from approval of aHSCT in the U.S.
As I wrote three years ago, "[S]cientists have been studying stem cell treatments for years and it sure seems as if we're still crawling when we should be cruising." Also, why limit this study to people with RRMS? Why not include those with primary and secondary progressive MS? Am I wrong to think that they would benefit from aHSCT as much, if not more, as those with relapsing MS?
What do you think?
One more thing
Starting this month, Multiple Sclerosis News Today columnist Jennifer Powell and I have begun recording MS news and feature stories in audio format. Jennifer's audio reports are available on SoundCloud every Monday, and mine are available every Thursday. Click here to give us a listen.
You're invited to visit my personal blog at www.themswire.com.
***
Note: Multiple Sclerosis News Today is strictly a news and information website about the disease. It does not provide medical advice, diagnosis, or treatment. This content is not intended to be a substitute for professional medical advice, diagnosis, or treatment. Always seek the advice of your physician or other qualified health provider with any questions you may have regarding a medical condition. Never disregard professional medical advice or delay in seeking it because of something you have read on this website. The opinions expressed in this column are not those of Multiple Sclerosis News Today or its parent company, BioNews Services, and are intended to spark discussion about issues pertaining to multiple sclerosis.