MS News that Caught My Eye Last Week: Bafiertam, Stem Cell Transplant Damage, Gilenya Study, NurOwn Benefits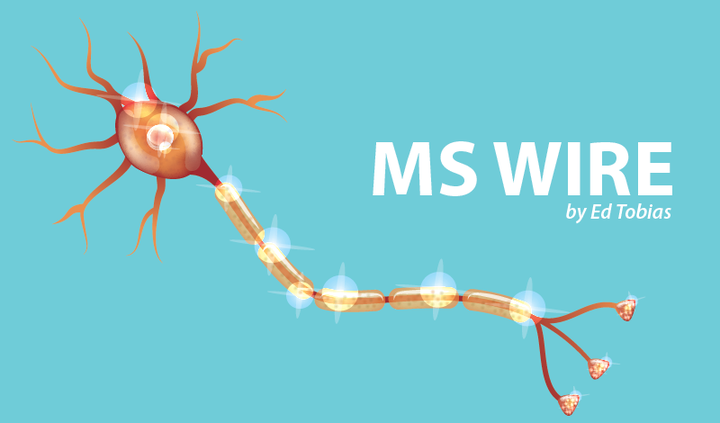 This is the second disease-modifying therapy (DMT) OK'd by the FDA in the past few months. Bafiertam is a delayed-release pill that's similar to Tecfidera, but it's said that it has fewer side effects. Unfortunately, its manufacturer hasn't yet made it available to the U.S. market and hasn't said when it will. The same is the case for the other newly approved DMT, Zeposia (ozanimod).
The
U.S. Food and Drug Administration
(FDA) has given final approval to
Banner Life Sciences
' Bafiertam (monomethyl fumarate), a bioequivalent alternative to
Biogen's
Tecfidera
(dimethyl fumarate) to treat people with relapsing
multiple sclerosis
(MS). Relapsing forms of MS are
clinically isolated syndrome
(
CIS
),
relapsing-remitting disease
(
RRMS
), and active
secondary progressive MS
(
SPMS
). Click
here
to read the rest of the story.
***
People with MS and their neurologists are always weighing the risks against the benefits when deciding which treatment to use. I've always felt that stem cell transplants carry the highest risk, due to the need to use high-dose chemotherapy to wipe out the immune system before trying to rebuild it. A number of different chemo protocols can be used. In this case, it's a protocol followed in Canada that follows a very intense chemo regime. But, the researchers say its benefits outweigh its risks.
A high-dose chemotherapy combination given to wipe out the immune system before its rescue with
autologous hematopoietic stem cell transplant (aHSCT)
can cause "transient" damage to neurons and supporting cells of the central nervous system in people with aggressive
multiple sclerosis
(MS), a Canadian study reports. Nonetheless, its researchers believe that the risk of such neuronal toxicity is offset by the benefits of the aHSCT procedure in aggressive MS cases. Click
here
to read the full story.
***
This is encouraging news. According to this study, the longer you use Gilenya, the less disability you should have. Though all of the people studied had their disability level increase, those receiving Gilenya for longer periods had it increase only about 0.58 points compared with patients in the low-exposure group, whose level rose about 1.17 points. Please note that this study was funded by Novartis, the manufacturer of Gilenya.
People with relapsing multiple sclerosis (MS) being treated with
Gilenya
(fingolimod) for eight or more years show smaller increases in disability over 10 years than those using this treatment for a shorter time, a long-term follow-up study reports.
Longer use of
Gilenya also resulted in lesser disability progression, a reduced reliance on walking aids or wheelchairs, and fewer people transitioning to secondary progressive multiple sclerosis (SPMS) over the 10 years of follow-up.
Click
here
to read the full story.
***
The NurOwn treatment involves extracting a patient's mesenchymal stem cells (MSC), expanding them, and maturing them into cells that produce high levels of compounds that promote nerve-tissue growth and survival. The cells are then injected back into the spinal canal. Researchers think this process can help repair nerve cells and prevent further damage. It may also have an effect on B- and T-cells, both of which are believed to have a role in the MS disease process. A small Phase 2 trial is under way at the Cleveland Clinic.
NurOwn
, believed to have neuroprotective and repairing effects, may also be able to curb the damaging immune responses that contribute to
multiple sclerosis
(MS) progression, a recent study found. This newly identified potential may extend the benefits of this cell-based therapy, its researchers believe. Click
here
to read the full story.
***
Note:
Multiple Sclerosis News Today
is strictly a news and information website about the disease. It does not provide medical advice, diagnosis, or treatment. This content is not intended to be a substitute for professional medical advice, diagnosis, or treatment. Always seek the advice of your physician or other qualified health provider with any questions you may have regarding a medical condition. Never disregard professional medical advice or delay in seeking it because of something you have read on this website. The opinions expressed in this column are not those of
Multiple Sclerosis News Today
or its parent company, BioNews Services, and are intended to spark discussion about issues pertaining to multiple sclerosis.