MS News that Caught My Eye Last Week: COVID-19 Data, Epstein-Barr, PoNS Device, Mindfulness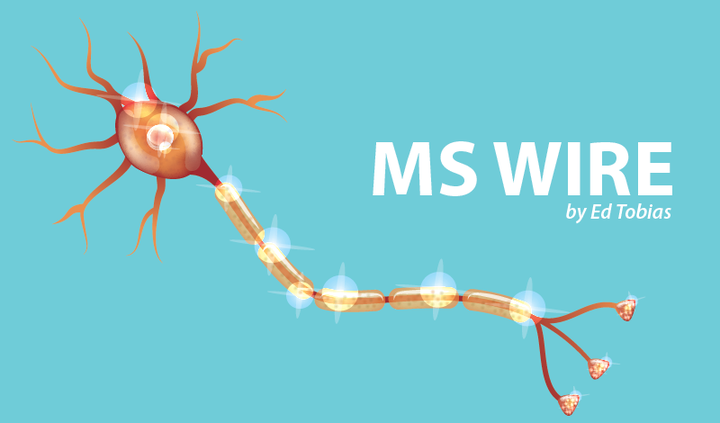 Keep in mind that COVID-19 information is dynamic. New data about this illness appear every day. But all information I've seen so far agrees with this report, which indicates there's no reason to think that living with MS increases the risk for developing a severe case of this illness.

People with multiple sclerosis (MS) may not be at higher risk of developing a severe COVID-19 infection, according to preliminary data from patients in Italy.
"At the moment, these results seem to be quite reassuring for most people with MS," Marco Salvetti, MD, PhD, professor at Sapienza University and Sant'Andrea Hospital in Rome, said in a press release.
Click here to read the full story.
***
The possible connection between the Epstein-Barr virus (EBV) and MS is probably the subject that most interests readers of this column. I suspect that's because so many people with MS have had a personal experience with EBV. And here's a study that while small, is as convincing as any I've read at making that connection. Possible connection? It's probably better to write "likely."
Supporting evidence that infection with Epstein-Barr virus (EBV) could be one of the root causes of multiple sclerosis (MS), a recent study found all of its 901 early disease patients carry antibodies against this virus, meaning that all are or have been exposed to it.
The study, "Complete Epstein-Barr virus seropositivity in a large cohort of patients with early multiple sclerosis," was published in the Journal of Neurology, Neurosurgery, and Psychiatry.
Click here to read the full story.
***
The PoNS device stimulates the brainstem by sending a small electrical signal to the brain from the tongue. It's supposed to help the brain assist movement during physical therapy. The device is approved for some use in Canada, but still experimental in the U.S., the EU, and Australia. I use a device that stimulates a nerve in my leg to help me walk, but I'm not sure how I'd feel about electrically stimulating my tongue.
The U.S. Food and Drug Administration has granted breakthrough device designation to Helius Medical Technologies' portable neuromodulation stimulator (PoNS) for the treatment of walking impairments in multiple sclerosis patients.
The device, which is meant to be used in combination with therapeutic exercise programs, works by sending mild electrical signals that travel through nerves that connect the tongue — where the device is placed — to the brainstem. The brainstem is a region at the base of the brain that regulates vital functions (e.g., heart rate, respiration), as well as sensory perception and movement.
This mild electrical stimulation is thought to increase the brain's neuroplasticity — the brain's ability to adapt or rewire itself to preserve function following damage. The stimulation is expected to promote patients' physical rehabilitation.
Click here to read the full story.
***
Think about this: Thinking, according to a pair of studies, can help your thinking. Actually, it's a meditation technique called mindfulness. Several smartphone apps can help you do this.
Four weeks of mindfulness meditation helped to improve thinking skills and a sense of emotional balance in people with multiple sclerosis, and to a greater extent than cognitive training given to a separate patient group, a pilot clinical trial reports. 
Click here to read the full story.
***
Note: Multiple Sclerosis News Today is strictly a news and information website about the disease. It does not provide medical advice, diagnosis, or treatment. This content is not intended to be a substitute for professional medical advice, diagnosis, or treatment. Always seek the advice of your physician or other qualified health provider with any questions you may have regarding a medical condition. Never disregard professional medical advice or delay in seeking it because of something you have read on this website. The opinions expressed in this column are not those of Multiple Sclerosis News Today or its parent company, BioNews Services, and are intended to spark discussion about issues pertaining to multiple sclerosis.