MS News That Caught My Eye Last Week: Wearable Sensors, COVID-19, Tecfidera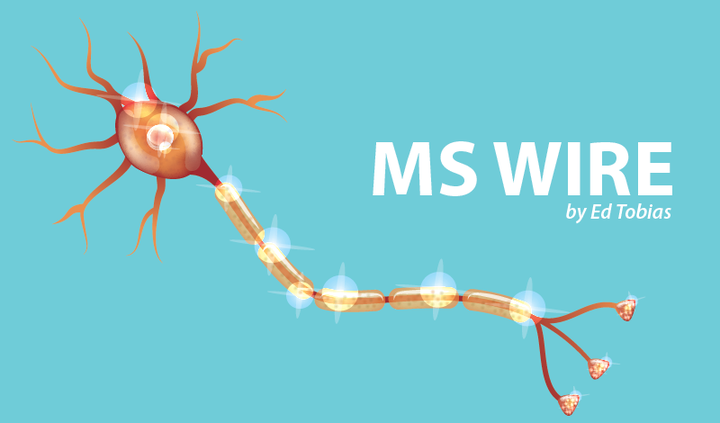 As more and more neurologists turn to telemedicine for routine patient visits, I expect we'll see more of the type of technology being developed here. This group is working on something that goes further than what I've seen before: wearable sensors to detect neuromuscular problems and machine learning to report the appearance of new symptoms. Developers say the medical-grade system will be user-friendly and have a low cost. That sounds like the trifecta to me.
The University of Alberta and PROTXX are collaborating to develop wearable sensors for people with multiple sclerosis (MS) and advance a remote healthcare platform that facilitates personalized care and reduces frequency of hospital visits.
The wearable sensors will help monitor neurological, sensory, and musculoskeletal symptoms without the need to wear bulky equipment or make frequent in-office visits. They will operate using a machine learning algorithm that is trained to detect new symptoms of the disease, based on the detection of neuromuscular impairments.
Click here to read the full story.
***
This study attempts to answer a significant question that people with MS have been asking for several months: Will using a disease-modifying therapy (DMT) increase the risk of a severe case of COVID-19? In short, the answer is probably not.
In this French study, the percentage of patients with severe COVID-19 was actually higher among those who had never been treated with a DMT. But information about this novel coronavirus is constantly changing, and concerns not noted in this study are that some of the more effective DMTs — those that deplete the immune system — may require careful consideration before being used. As with all DMT decisions, deciding whether to modify a treatment should be a collaboration between your neurologist and you. That's true now more than ever.
Exposure to disease-modifying therapies does not increase multiple sclerosis (MS) patients' risk of developing a severe form of COVID-19, according to a registry-based study.
However, MS patients who are older, obese, or have severe neurological impairments have a greater risk of developing a severe form of the disease.
Click here to read the full story.
***
Tecfidera was approved for use in the U.S. more than seven years ago, and this study goes back a few years longer than that. It reports that the treatment has been effective at reducing relapses and at stabilizing scores on the expanded disability status scale. It also reports no new or unexpected side effects were observed. Note that the study was funded by Biogen, Tecfidera's manufacturer.
Tecfidera (dimethyl fumarate) is safe and effective as a long-term treatment for relapsing-remitting multiple sclerosis (RRMS), a study of clinical trial data covering up to 11 years of treatment suggests.
The study, "Safety and efficacy of delayed-release dimethyl fumarate in patients with relapsing-remitting multiple sclerosis: 9 years' follow-up of DEFINE, CONFIRM, and ENDORSE," was published in the journal Therapeutic Advances in Neurological Disorders.
Click here to read the full story.
***
 Note: Multiple Sclerosis News Today is strictly a news and information website about the disease. It does not provide medical advice, diagnosis, or treatment. This content is not intended to be a substitute for professional medical advice, diagnosis, or treatment. Always seek the advice of your physician or other qualified health provider with any questions you may have regarding a medical condition. Never disregard professional medical advice or delay in seeking it because of something you have read on this website. The opinions expressed in this column are not those of Multiple Sclerosis News Today or its parent company, BioNews Services, and are intended to spark discussion about issues pertaining to multiple sclerosis.