MS News That Caught My Eye Last Week: COVID-19 Website, Testing MS Progression, RIS, Alternative Treatments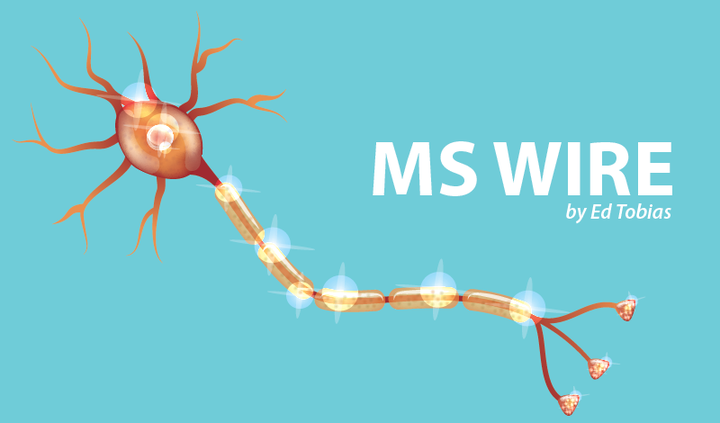 Information about MS and COVID-19 is dynamic and regularly changing. This has been particularly true about how to handle disease-modifying therapies (DMTs). The website mentioned in this story tries to keep up with these changes while covering multiple subjects ranging from how to get food to dealing with being quarantined. It seems to be keeping up with things, but offers no guidance about specific DMTs. I think that's a failure. The website is worth a look, but for specific treatment recommendations, I prefer the MS International Federation website.
The Multiple Sclerosis Association of America (MSAA) teamed with Wondros, a creative production company, to launch COVID-19 and MS Pathfinder, an online platform offering the multiple sclerosis (MS) community accurate and regularly updated information to help in safely navigating the COVID-19 pandemic.
Topics covered range from managing MS symptoms at home and steps to take if the patient or a loved one has COVID-19 symptoms, to preparations for emergency situations and ways to contact healthcare professionals.
Click here to read the full story.
***
You may not be familiar with radiologically isolated syndrome (RIS). It's a fairly recent term used to describe a situation in which someone has no physical symptoms of multiple sclerosis, but brain abnormalities typical of MS appear on an MRI. Though RIS is considered rare, this study reports that there's a good chance of an actual MS diagnosis being made within a decade of an RIS diagnosis.
More than half of people with brain imaging changes akin to multiple sclerosis (MS) go on to develop the disease within 10 years, a global study of those with radiologically isolated syndrome reported.
Progression to MS appears to be more likely in those who are younger, have spinal cord lesions, or have oligoclonal bands in the cerebrospinal fluid, its findings suggested.
Click here to read the full story.
***
Many neurologists believe that the faster MS is treated, the more likely the disease can be slowed. Researchers in this study believe they've found a protein that can be detected with a blood test that may indicate how much and how quickly someone's MS will progress. One investigator said that if they could identify patients with more aggressive MS early, they might be able to alter the disease's trajectory of the disease. On the other hand, such a test might indicate that aggressive treatment isn't indicated.
High levels of neurofilament light chain (NfL) protein circulating in the blood of patients with multiple sclerosis (MS) at an early stage of the disease are linked to higher disability and faster disease progression, a study has found.
According to researchers, these findings suggest that NfL — a protein commonly used as a marker of nerve cell degeneration in neurodegenerative disorders — could be a useful prognostic marker for MS, helping physicians select the best course of treatment for each patient.
Click here to read the whole story.
***
This survey of 1,000 people in Oregon and Washington state produced some interesting statistics. But it leaves open the question of whether alternative therapies are as popular elsewhere in the U.S. and the rest of the world. Inquiring minds would like to know.
Complementary and alternative medicines are increasingly popular among people with multiple sclerosis (MS) in the northwestern United States, a survey found.
More than 80% of the 1,000 people who responded to the Oregon Health & Science University  survey reported using supplements and exercise to help treat their MS, and around 40% have turned to mind-body therapies and diet.
Click here to read the full story.
***
 Note: Multiple Sclerosis News Today is strictly a news and information website about the disease. It does not provide medical advice, diagnosis, or treatment. This content is not intended to be a substitute for professional medical advice, diagnosis, or treatment. Always seek the advice of your physician or other qualified health provider with any questions you may have regarding a medical condition. Never disregard professional medical advice or delay in seeking it because of something you have read on this website. The opinions expressed in this column are not those of Multiple Sclerosis News Today or its parent company, BioNews Services, and are intended to spark discussion about issues pertaining to multiple sclerosis.