MS Patient's Pick of the Week's News: Sense of Smell, Women, Biomarkers and More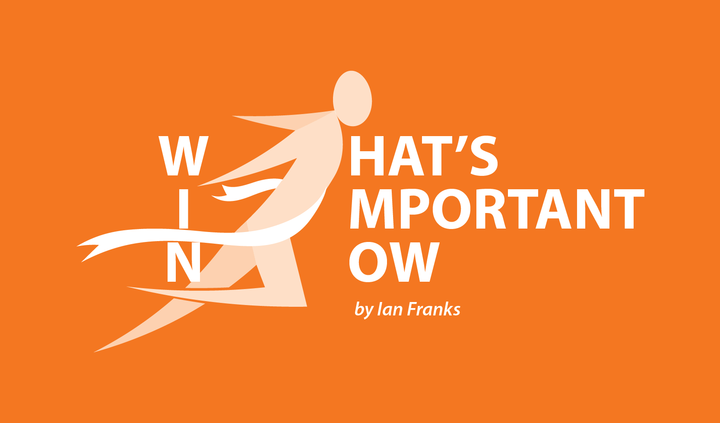 Here is my Pick of the Week's News, as published by Multiple Sclerosis News Today.
For very many years I have known that my sense of smell has not been as good as that considered normal by family and friends. I also am aware that my sense of taste is slightly below par.
I had never linked either of these with MS, but a new study has found that many multiple sclerosis patients have a reduced sense of smell. What's more, the study suggests that the more relapses they have, the worse the problem, and that smell may be a marker for the disease's progression.
Findings also suggested a connection between reduced sense of taste and MS progression.
The study, "Longitudinal Testing of Olfactory and Gustatory Function in Patients with Multiple Sclerosis," was published in the journal PLOS ONE.
Researchers followed 20 patients for three years. Their main goal was to determine if loss of smell is connected with disease progression.
Roughly half the patients had reduced sense of smell, or hyposmia, at the beginning of the test period. They were aware of their olfactory impairment.
The higher the relapses that patients had during the three years, the lower their ability to distinguish odors, the study found.
"The results from this study underline the persistence of olfactory and gustatory dysfunction in MS patients," the authors wrote. "This suggests that the olfactory capacity for the discrimination of smells might be a marker for disease progression in MS patients As the discrimination of odors is processed in higher central regions of the central nervous system (CNS), the results suggest that olfactory dysfunction could be due to CNS damage."
Plans by a pharmaceutical company to concentrate its work in the field of neurological diseases has to be good news for everyone, from patients to medical professionals.
Flex Pharma said it plans to prioritize developing its clinical programs in neurological diseases, including multiple sclerosis, amyotrophic lateral sclerosis (ALS), and peripheral neuropathies like Charcot-Marie Tooth (CMT).
One or two proof-of-concept, Phase 2 clinical trials are planned for this year in the United States to evaluate Flex Pharma's transient receptor potential (TRP) ion channel activator, FLX-787. The drug is capable of interfering with TRPV1 and TRPA1 receptors involved in pain and neurogenic inflammation, the company reported.
"In 2017, we expect to have multiple Phase 2 studies ongoing with our single agent candidate, FLX-787, with results from our MS study towards the end of the year," Thomas Wessel, MD, PhD, Flex Pharma's chief medical officer, said in a press release.
The company enrolled a group of MS and ALS patients last year in two exploratory Phase 2 studies in Australia. The randomized, placebo-controlled, cross-over studies were designed to assess FLX-787's safety and effectiveness in patients with cramps and spasticity linked to their disease. Results from the MS study are expected this year.
"By prioritizing our clinical programs to severe neurological diseases ahead of nocturnal leg cramps, we can focus on those patients with the greatest unmet need and accelerate our research efforts for cramps and spasticity," Wessel said.
We have all read it on every description of MS; it's always given as a fact that the disease affects more women than men. Why? No one seems to know – or, at least, they haven't. But now there may be a glimmer of light in the darkness.
The key to why more women than men develop multiple sclerosis may be genes that influence physical traits, such as weight, height, and body shape, according to a new study.
Researchers caution that the findings need to be verified, but they said processes leading to disease may differ between the sexes — a crucial insight with implications for researching and treating MS.
The team from the University of California, San Francisco published the study, "Genetic Mechanisms Leading to Sex Differences Across Common Diseases and Anthropometric Traits," in the journal Genetics.
In MS and a number of other conditions, researchers found, common genetic factors that influence physical traits do impact the risk of developing the disease.
The work was a direct follow-up of research investigating the same questions in patients with autism — a disease that more often occurs in men. That study, which was published in the journal PLOS Genetics late last year, indicated that genes behind male and female body composition differences influence autism risk.
"We don't know yet why this occurs, but it does imply that the same biological pathways that influence physical sex differences also impact a number of common diseases and disorders," Weiss said.
Interesting to see two companies announcing they will be working together to get a European mark of certification for a new noninvasive treatment.
PathMaker Neurosystems and the Brain and Spine Institute (ICM) in Paris will collaborate on human clinical trials to secure CE Mark clearance for PathMaker's MyoRegulator PM-2200, a noninvasive neurotherapy technology to treat conditions linked to neural pathway disruption, including multiple sclerosis.
CE Mark — which stands for "Conformité Européenne," or European Conformity — is a mandatory marking for certain products sold within the European Economic Area (EEA). It certifies that a product has met EU health, safety, and environmental requirements.
"We are very pleased to be broadening our relationship with ICM," Nader Yaghoubi, MD, PhD, president and chief executive officer of PathMaker, said in a press release. "With the agreements that we have recently put in place, we will be working with ICM [Institut du Cerveau et de la Moelle Epinière, it's French name] to carry out European clinical trials for our breakthrough neuromodulation technology."
Clinical trials are expected to begin this year in France, pending approval by the French National Institute of Health and Medical Research (Institut National de la Santé et de la Recherche Médicale, or INSERM).
MyoRegulator is a noninvasive treatment for muscle spasticity (feelings of stiffness and a wide range of involuntary muscle spasms). It is based on the company's proprietary DoubleStim technology, which provides simultaneous stimulation at spinal and peripheral sites.
The U.S. Food and Drug Administration (FDA) granted MyoRegulator Institutional Review Board (IRB)-approval for human clinical trials, and confirmed that MyoRegulator clinical trials constitute non-significant risk (NSR) device studies.
The device received the FDA's Expedited Access Pathway (EAP) designation in 2015. The designation is intended to speed the development, assessment, and review of potential breakthrough products in areas of medical need.
Promising results of new research could show a way of keeping a check on the progress of MS by monitoring tiny molecules in patients' blood.
MicroRNAs in the blood could serve as biomarkers to monitor the progression of multiple sclerosis, as well as help identify which mechanisms are at play in each patient, such as inflammation and tissue damage, according to new research.
The findings were reported in the study, "Association Between Serum MicroRNAs and Magnetic Resonance Imaging Measures Of Multiple Sclerosis Severity." It was published in the journal JAMA Neurology.
MicroRNAs are tiny RNA molecules that can control gene expression and regulate protein production. They have the ability to bind to an mRNA molecule (a copy of the coding information required to produce a protein) and block production of a given protein. MicroRNAs can bind to many different mRNA molecules, which makes them powerful regulators.
Karen Regev, MD, of Harvard Medical School, and her colleagues previously demonstrated that MS patients had a specific set of microRNAs in their blood, and that those molecules could be biomarkers to diagnose the disease. Using magnetic resonance imaging (MRI), they've now found that those microRNAs are correlated with brain and spinal damage.
"These findings tell us the disease is heterogeneous," Rohit Bakshi, MD, one of the study's senior authors, said in a press release. "There's a complex set of mechanisms at play, and it may vary from patient to patient."
"Another implication of this research is that it could eventually lead to us having a blood test to identify the subtype of MS in a patient, to help guide therapeutic decisions and prognosis," he added.
Note: Multiple Sclerosis News Today is strictly a news and information website about the disease. It does not provide medical advice, diagnosis, or treatment. This content is not intended to be a substitute for professional medical advice, diagnosis, or treatment. Always seek the advice of your physician or other qualified health provider with any questions you may have regarding a medical condition. Never disregard professional medical advice or delay in seeking it because of something you have read on this website. The opinions expressed in this column are not those of Multiple Sclerosis News Today, or its parent company, BioNews Services, and are intended to spark discussion about issues pertaining to multiple sclerosis.