#AANAM – Ocrevus Effective in RRMS Patients with Poor Responses to Other DMTs, Early Trial Data Suggest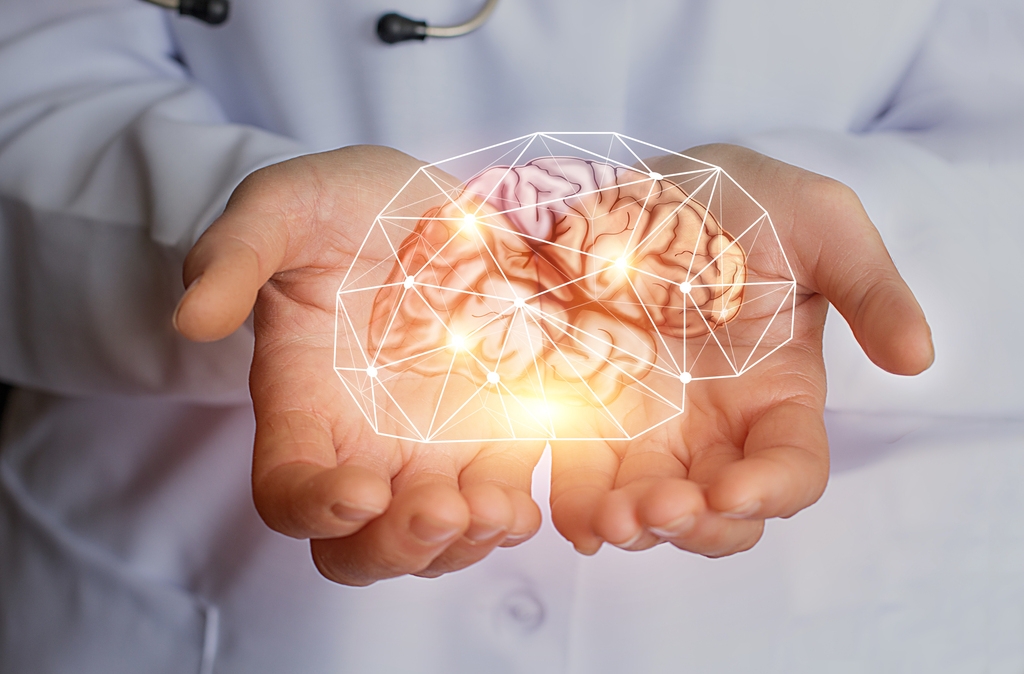 Early, one-year data from the Phase 3 CHORDS study show that Ocrevus effectively prevents relapses and disease progression in relapsing-remitting multiple sclerosis (RRMS) patients who have had poor responses to other disease-modifying therapies.
These interim results were presented at the 2019 annual meeting of the American Academy of Neurology (AAN) in the presentation, "One-year interim analysis results of the Phase IIIb CHORDS study evaluating ocrelizumab effectiveness and safety in patients with relapsing-remitting multiple sclerosis who had suboptimal response with prior disease-modifying treatments."
It was delivered by Thomas Leist, MD, PhD, director of the Comprehensive Multiple Sclerosis Center at Thomas Jefferson University.
The CHORDS trial (NCT02637856) is evaluating whether Ocrevus (ocrelizumab, marketed by Genentech) might be an effective therapy for RRMS patients who had not responded well to an "adequate course" of other MS therapies. A total of 608 RRMS patients (mean age of 37.2) enrolled across 89 sites in the U.S. and Canada are being treated for 96 weeks (almost two years) and their responses evaluated.
In this 48-week analysis, researchers looked at data from patients had used one to three different disease-modifying therapies (DMTs) for at least six months prior to the start of CHORDS, but had responded poorly to them. A poor response was defined as either one or more clinical relapses, or new or enlarging brain lesions, as detected by magnetic resonance imaging (MRI) scans.
The majority of DMTs used by this patient population before starting treatment with Ocrevus were Copaxone (glatiramer acetate) by Teva Pharmaceutical, 30.8%; Tecfidera (dimethyl fumarate) by Biogen; 28.8%; Gilenya (fingolimod) by Novartis; 15.1%; and Aubagio (teriflunomide) by Sanofi Genzyme; 9.0%.
In the trial, patients were treated with Ocrevus once every 24 weeks for up to 96 weeks. Ocrevus works by suppressing the activity of B-cells, which are immune cells involved in the development of the disease.
Over the course of the 48 weeks, results as of June 2018 showed that 92.6% of the 608 patients had no clinical relapse (measured by MRI scans), and their adjusted  annualized relapse rate was 0.065.
A large majority, 96.1%, also showed no T1 lesions (actively inflamed lesions) on MRI scans, and nearly two-thirds (61.6%) did not have new or enlarging T2 lesions (lesions that show up on the scan but might not be sites of active inflammation).
No signs of disability progression were seen 94.5% of these patients, the study also reported.
A majority, 54.5%, of treated patients as of this analysis had evidence of neither relapses, lesions, or disability progression.
These interim data were also "consistent with the overall Ocrevus safety profile," Leist said.
According to the researcher, the most common side effect reported was infusion-related reactions (41%), followed by urinary tract infection (9.2%), headache and fatigue (7.7% each), nanopharyngitis (swelling of the nasal passages and throat, 7.6%), and upper respiratory infection (6.4%).
In total, 24 patients or 3.9% had stopped treatment by week 48, mostly due to side events and pregnancy. No deaths or lack of treatment efficacy were reported.
"Findings from this interim analysis of all 608 patients at one year of follow-up support the effectiveness of Ocrevus" in treating people with a suboptimal response to other DMTs, Leist concluded.
Hideki Garren, MD, PhD, global head of MS and neuroimmunology at Genentech, added in an interview with Multiple Sclerosis News Today: "Our data from our pivotal trials shows very strong efficacy both in relapses and MRI and disability. Our long-term safety data shows that it [Ocrevus] is very safe and well-tolerated."
Genentech is "very happy to say that 100,000 patients have decided to take Ocrevus" so far, Garren said, and that its "safety remains very consistent and very favorable."