MS News that Caught My Eye Last Week: MS Biomarker, Best RRMS Early Treatment, Ocrevus Study, Out-of-Pocket Costs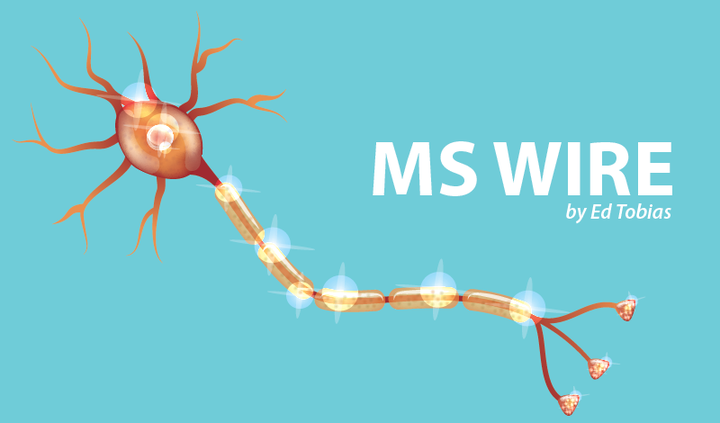 The pharma company that brought you Tysabri (natalizumab) is investigating a new process for treating multiple sclerosis. The treatment looks for something called neurofilament light chain (NfL), a potential biomarker that's released from damaged neurons. Doctors hope that NfL, which can be detected through blood tests, can help them to improve monitoring of disease activity in MS patients.
At the 2019 annual meeting of the American Academy of Neurology (AAN), Multiple Sclerosis News Today sat down with Bernd Kieseier, MD, global head of multiple sclerosis at Biogen, to discuss the company's portfolio, latest data, and therapeutic development plans in the field of multiple sclerosis.
Click here to read the full story.
***
Should neurologists go slowly and cautiously when treating people first diagnosed with relapsing-remitting multiple sclerosis, or should they hit the disease fast and hard? That's a current debate in medical circles, and these trials are designed to provide evidence to help in making that decision. The studies are enrolling test subjects.
Two ongoing clinical trials may help doctors better understand which type of disease-modifying therapy — those considered highly effective or those with low-to-moderate efficacy used in an escalating treatment approach — would be best for people in the early stages of relapsing-remitting multiple sclerosis (RRMS), according to a Cleveland Clinic neurologist who is leading one of these studies.
Click here to read the full story.
***
This study adds to the positive buzz about Ocrevus (ocrelizumab). Researchers reviewed the status of about 600 RRMS patients who had used Copaxone (glatiramer acetate), Tecfidera (dimethyl fumarate), Gilenya (fingolimod), and Aubagio (teriflunomide), or a combination of those treatments, and had poor results. According to this study, the patients had better results with Ocrevus.
Early, one-year data from the Phase 3 CHORDS study show that Ocrevus effectively prevents relapses and disease progression in relapsing-remitting multiple sclerosis (RRMS) patients who have had poor responses to other disease-modifying therapies.
Click here to read the full story.
***
It probably comes as no surprise to learn that the cost of medications has been soaring. But did you know that medications for neurological diseases are high on that price list and that MS meds are the most costly overall?
Out-of-pocket costs for medications treating neurological diseases have skyrocketed over the last 12 years in the U.S., with multiple sclerosis (MS) patients, especially, paying 20 times more in 2016 than they were in 2004, a study reported.
"Given the high costs of many neurologic medications and the increasing cost sharing by patients, the total cost burden carried by patients is likely increasing," its researchers wrote, noting a 2017 study that found MS patients considered out-of-pocket costs "more important to them than drug efficacy and side effects."
Click here to read the full story.
***
Note: Multiple Sclerosis News Today is strictly a news and information website about the disease. It does not provide medical advice, diagnosis, or treatment. This content is not intended to be a substitute for professional medical advice, diagnosis, or treatment. Always seek the advice of your physician or other qualified health provider with any questions you may have regarding a medical condition. Never disregard professional medical advice or delay in seeking it because of something you have read on this website. The opinions expressed in this column are not those of Multiple Sclerosis News Today or its parent company, BioNews Services, and are intended to spark discussion about issues pertaining to multiple sclerosis.