How Does Your Garden Grow?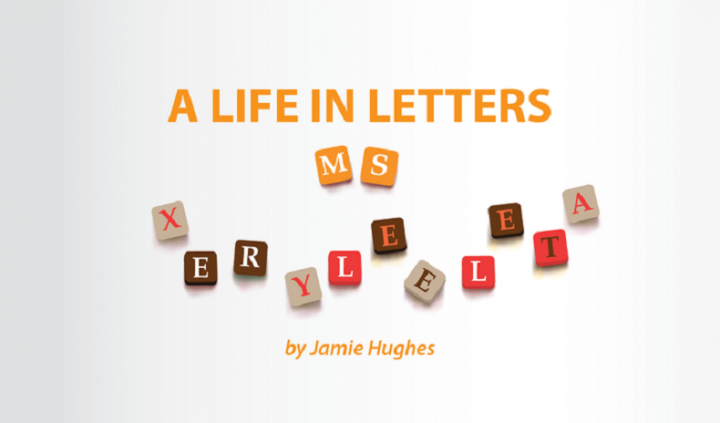 A few weeks ago, I told you that I'd made a decision: I had to slow down.
I think and talk quickly. I work quickly and drive much too fast for my grandmother's liking. Basically, everything in my life was fast, and picking up speed with each passing day. I knew that enough was enough. I said no to a few things at my kids' schools, cut church activities to a minimum, and pulled back from some volunteer opportunities. I even stopped using my goal-setting planner because, well, it was driving me too hard. Every time I couldn't check off a daily, weekly, or monthly task, I felt like a failure. In short, my life was being lived at an inhuman pace — and I was the one cracking the whip on myself.
I thought it might be worth checking in and letting everyone know how it's going.
The knitting experiment was, shall we say, a bit of a bust. I still like the idea of doing something with my hands that will allow me to create scarves, hats, and blankets that I can give away to other people, but the lessons I got from the local store were not a success. They were too public, too — dare I say it? — fast for me. I would watch the teacher complete a hook or purl, and invariably, I'd lose one of the steps. The yarn would end up back in my klutzy fingers, and I would mangle whatever stitch I was supposed to be mastering.
Honestly, I was so embarrassed by the end of the second lesson that I chose not to go back for the last one. However, I recently learned that some wonderful ladies in my church have a prayer shawl ministry, and one of them has kindly offered to take me on as a student. I can work at my own pace in the comfort of her home, and I'm really looking forward to round two.
The gardening, I'm proud to say, has gone much more smoothly. My four cucumber plants have exploded out of their buckets, and we had so many cucumbers in the first batch that I had to make refrigerator pickles with them. (Naturally, my family made Andy Griffith jokes, but that's OK by me. Here's hoping they taste a sight better than Aunt Bea's.) The bell peppers and tomatoes are growing, too, just at a slower rate. And that's a bit of all right, too. Good things come to those who wait.
I like working in peace and quiet when I'm out among my pots and pails. I enjoy the feeling of nurturing green, growing things, watching them change color and grow larger. I relish the scratchy texture of cucumber leaves; the scent of a fresh tomato plant; watching vines stretch, grow, and wrap around anything nearby for support; and the taste of fresh veggies picked from the vine and eaten straightaway. It has also been great fun for our family to work together to build bamboo cages and to keep everything weeded and watered.
Unlike writing, which can sometimes feel like a very lonely process, I feel like I'm working alongside God in my little patch on the back porch. I'm learning by watching him do the beautiful work he does so well: bringing forth life and richly providing us with everything to enjoy. And during the 10 or so minutes that I spend back there every day, I'm coming to realize that while I am doing my bit to keep them alive, that I really don't have much of a say in what happens with them. There's a great deal of release that comes from that little bit of truth.
I recently read a book about Antoni Gaudí, a Catalan architect who has works all over Barcelona, Spain. His most famous creation, the Sagrada Familia, is still under construction and won't be completed until 2026 — 100 years after his death! A devout Catholic, he had many thoughts on color, shape, and the best sources of inspiration for holy buildings. One thing he was always firm about was the partnership between man and God when it came to things like architecture. For instance, he once said, "Those who look for the laws of Nature as a support for their new works collaborate with the creator."
Both of my attempts at creating something (the so-far-failed one and the successful one) have proved this true to my mind. There's a certain logic (think of the beauty of knitting patterns, the systematic back-and-forth stitches) and a rhythmic timing to the world (when things go in and out of season in a garden). It's simple, but beautiful and compelling. I can't help but think that there's value in tapping into that, and I'm so glad I've begun doing so.
***
Note: Multiple Sclerosis News Today is strictly a news and information website about the disease. It does not provide medical advice, diagnosis, or treatment. This content is not intended to be a substitute for professional medical advice, diagnosis, or treatment. Always seek the advice of your physician or other qualified health provider with any questions you may have regarding a medical condition. Never disregard professional medical advice or delay in seeking it because of something you have read on this website. The opinions expressed in this column are not those of Multiple Sclerosis News Today or its parent company, BioNews Services, and are intended to spark discussion about issues pertaining to multiple sclerosis.