Need to Know: How Does Occupational Therapy Help People with MS?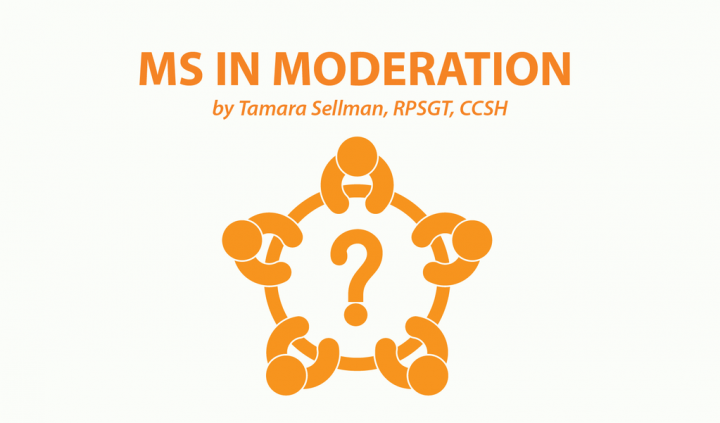 Editor's note: "Need to Know" is a series inspired by common forum questions and comments from readers. Have a comment or question about MS? Visit our forum. This week's question is inspired by the forum topic "How Occupational Therapy Is Improving My MS Home Life" from April 15, 2018.
Before I was diagnosed with MS, I thought occupational therapy (OT) and its practitioners, occupational therapists (OTs), were resources you seek out in order to improve your job skills.
I mean, the word "occupation" is in there for a reason, right?
Now I know that it's more than just employment that can warrant the services of an OT.
It's all about independence
Occupational therapy seeks to assist people in all facets of their lives so they can live more productively and independently.
Its focus is not on the internal physical targets that a physical therapist (PT) might prioritize. For instance, a PT can help you improve the range of motion in your arms and legs.
An OT, however, focuses on "big picture" targets by helping you improve your range of ability to do the activities you both need and want to perform throughout the day.
Aaron Nicka, an OT at Cleveland Clinic's Mellen Center for MS Treatment, explained it this way for US News & World Report: "Everyone is familiar with physical therapy, which helps you get somewhere. But I want someone to be able to do something when he gets there. Not just walk to the bathroom, but open the medicine cabinet, put toothpaste on a toothbrush and brush teeth."
The National Multiple Sclerosis Society generally sees OT and PT as being complementary aspects of rehabilitation for those with MS. Both aspire to help the person with MS live independently, especially if they are newly diagnosed or progressive.
Limitations don't have to be obstacles
Limitations caused by MS can be major obstacles for those striving for independence. Many MS-related dysfunctions can be overcome with the support of an OT, such as:
Fatigue
Cognitive problems
Strength and coordination issues
Mobility obstacles
Recent research points to prioritizing fatigue management. It's the most common symptom of MS, and it's linked to all the other problems (memory lapses, word-finding challenges, fall risks, physical injuries).
OT tricks of the trade
OTs take pride in using tools and teaching tricks to help those living with MS to overcome limitations.
The following list, which is by no means exhaustive, illustrates the wide range of services that an OT can provide:
Proper training on adaptive equipment
Identification and removal of hazards at home or work
Safer, more efficient ways to shower, toilet, and dress
Self-care guidance: cooking, exercising, taking medications, mental health, sleeping
Life skills training: planning your workweek, budgeting a vacation, organizing a family reunion
Help can also be virtual, mobile, or digital
Most OTs are up to date on all the tools available to meet the needs of people with physical and mental challenges.
They should also be able to recommend special phone apps or connect people with MS to virtual services: e.g., an insomnia support service that includes a telehealth option.
Learn more about OT interventions for people with MS at The American Journal of Occupational Therapy.
Who needs OT?
Progressive MS: Those with progressive forms have already lost some skills, but that's no reason to skip OT. These therapists can help you manage energy and keep you safe, while helping you preserve your independence.
Self-care barriers: If you struggle with daily personal self-care tasks, an OT can be a lifesaver! They can teach you new ways to do things and train your caregiver in ways to better assist you.
Activity restrictions: An OT can help you overcome barriers to your hobbies. For instance, if you adore travel but find getting there and coming home riddled with exhausting obstacles, an OT could teach you tricks for better airport and transportation system navigation.
Job and school assistance: If you love your job or are trying to complete your education, an OT can help you find legally supported ways to improve your access, work more efficiently, and increase your productivity and success.
Finding and working with OT services
Lining up an OT should be simple: Ask your neurologist or MS specialist to refer you. Most OT is covered by insurance.
Often, these practitioners will come to your home, school, or workplace to assess your functionality in that setting and note any barriers to mental and physical functionality. They are trained to identify safety risks, as well, and will offer solutions.
Have you found specific kinds of OT that work for you? Is your MS specialist proactive about offering OT if you need it? Share your replies in the comments below or at the original "How Occupational Therapy Is Improving My MS Home Life" forum entry.
***
Note: Multiple Sclerosis News Today is strictly a news and information website about the disease. It does not provide medical advice, diagnosis, or treatment. This content is not intended to be a substitute for professional medical advice, diagnosis, or treatment. Always seek the advice of your physician or other qualified health provider with any questions you may have regarding a medical condition. Never disregard professional medical advice or delay in seeking it because of something you have read on this website. The opinions expressed in this column are not those of Multiple Sclerosis News Today or its parent company, BioNews Services, and are intended to spark discussion about issues pertaining to multiple sclerosis.