Why Am I Not Bitter About My MS?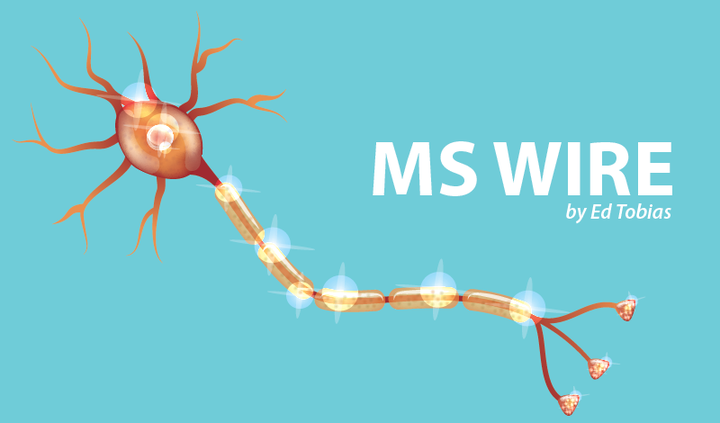 Living with multiple sclerosis (MS) is a process of loss — of mobility, brain function, and independence. We can lose relationships and jobs. For most of us, these losses are forever.
A woman who commented today on a column I wrote a few weeks ago said that she is "bitter" about the things that MS has stolen from her. She wrote that she has great support and all of the mobility devices she needs, but that "rightly or wrongly, I am bitter for what I have lost and will never regain."
Her comment left me scratching my head. Why does she feel bitter about having MS and I don't? I feel frustrated nearly every day that I'm so slow at completing tasks like getting dressed. It can be tough dealing with my MS fatigue, especially since people who don't have MS have no idea of the level of fatigue I experience with this disease. And I hate going out in the rain.
I miss doing some things, but some of the activities I feel deprived of are not what you'd expect. I sometimes scooter-walk our dog past a beautiful tennis facility, and I feel a little sad that I can't join the players. It's been over 30 years since I held a racket, and I was never particularly good at the game — possibly due to my MS — but for some crazy reason, I want to be out there on the clay.
It's strange that tennis has that effect on me, but over the 39 years since my diagnosis I can't recall ever asking myself, "Why me?" — as many people do — about the significant things that MS has taken from me. And I've never felt bitter. Why is that?
I wasn't a great student in high school. I'd sit at the back of the classroom and only raise my hand when I'd catch my favorite teacher making a mistake. One day he shot back: "Ya gotta think positive, Eddie." And I've tried to follow his advice.
Could the answer to my lack of bitterness be that simple? What do you think?
You're invited to follow my personal blog at www.themswire.com.
***
Note: Multiple Sclerosis News Today is strictly a news and information website about the disease. It does not provide medical advice, diagnosis, or treatment. This content is not intended to be a substitute for professional medical advice, diagnosis, or treatment. Always seek the advice of your physician or other qualified health provider with any questions you may have regarding a medical condition. Never disregard professional medical advice or delay in seeking it because of something you have read on this website. The opinions expressed in this column are not those of Multiple Sclerosis News Today or its parent company, BioNews Services, and are intended to spark discussion about issues pertaining to multiple sclerosis.