Looking Forward, Looking Back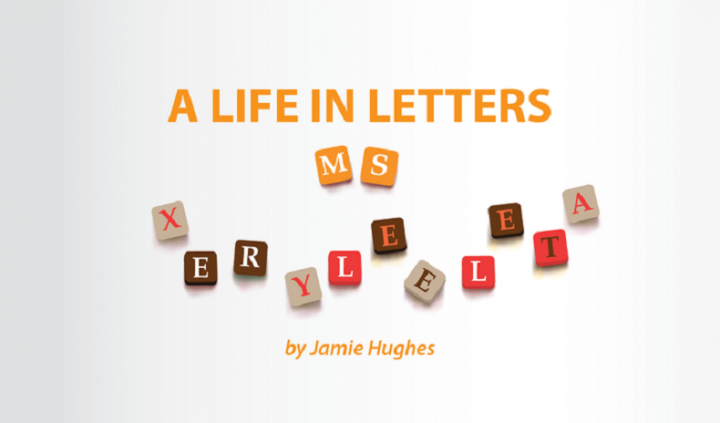 I am now 41, at the beginning of "middle age," and I'm tempted to give it the middle finger. It's a halfway point, a layover, a way station — a time to contemplate the journey so far and take steps for the bit that is to come.
Because I have multiple sclerosis, I got to skip over the whole stage of bemoaning the loss of my once healthy, nubile body. I lost that at age 25, thanks to MS. The achy right knee and on-again-off-again sore back really do pale in comparison to some of the other physical challenges I've already been through.
It's a struggle on the spiritual and emotional fronts. I don't feel old by any stretch of the imagination, but I can't pretend that I'm still a spring chicken anymore. Nope. At 41, one must be honest with oneself. And two deaths in the outermost circle of my acquaintances — both on July 19 — have made me just that.
The first is Rob Moll, an author and editor I had the honor of working with on a feature article for our inaugural bimonthly magazine. He was active both at work and in his personal life — a journalist, loving husband, father of four, and a passionate advocate for those in need. But on a recent trip to Mount Ranier National Park, he fell roughly 100 feet from Barrier Peak near Owyhigh Lake. A passionate man in the prime of his life. Gone. Just like that.
The other gentleman, Lee Dingle, I knew less intimately. I learned of his death through his wife Shannon's Twitter account. She is a writer I admire mightily both because she too struggles with disability and because she's an adoptive mother of four (and bio mom to two). The family was vacationing near Oak Island, N.C., and while Lee was in the water with three of their children, "an intense wave hit him and slammed his head into the sand, breaking his neck."
Again, right in the middle of living life to the fullest, enjoying the beauty of God's created world, a man was snatched away from his family. My heart breaks anew every time I think about Rob and Lee and the people who continue to mourn them. I pray earnestly for their wives and babies, and hold my own husband and sons a little closer at night. I know full well none of us are guaranteed our tomorrows. As an MS patient, I understand this better than most.
As I'm writing this, two weeks and two days after these men were lost, my family is beginning another academic year. My kiddos are in sixth and fourth grades. The eldest has begun middle school and is asking to join band. Hence, we're attending an "instrument test drive" event this evening so he can try out a few before deciding which he wants to play. (He's hoping for saxophone, and my husband and I — both brass players — are hoping for percussion.) The little one will be beginning with viola in his school's nascent orchestra program.
The trained musician in me is gritting my teeth a bit, knowing the squeaks and honks that are in my future. But the middle-aged woman and the MS patient in me is thankful that I'm still around to hear them. I can never pick up my instrument for the first time again. That happened way back in 1989 when a director put a French horn in my hands and wished me the best of luck. But I can experience my kids' first time. I can witness their growing mastery and see them experience the thrill that only music can create in the soul. Their joy can be mine, too. This and a thousand and one things like it are still out there — in the second half — waiting to delight. And I, middle-aged though I might be, am eager to experience them all.
***
Note: Multiple Sclerosis News Today is strictly a news and information website about the disease. It does not provide medical advice, diagnosis, or treatment. This content is not intended to be a substitute for professional medical advice, diagnosis, or treatment. Always seek the advice of your physician or other qualified health provider with any questions you may have regarding a medical condition. Never disregard professional medical advice or delay in seeking it because of something you have read on this website. The opinions expressed in this column are not those of Multiple Sclerosis News Today or its parent company, BioNews Services, and are intended to spark discussion about issues pertaining to multiple sclerosis.