Need to Know: MS and Respiratory Viruses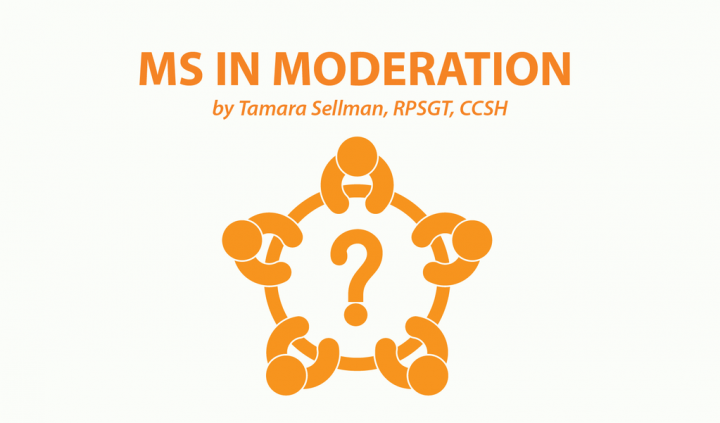 Editor's note: "Need to Know" is a series inspired by common forum questions and comments from readers. Have a comment or question about MS? Visit our forum. This week's question is inspired by the column,"Tips to Fend Off Invasion of the Common Cold" from Jan. 30, 2017.

If you have children or work in a public-facing job, then you will have already noted the onset of cold and flu season and the viruses circulating in our communities.
My kids are grown, but I'm aware — from comments by parent friends on social media — that some kids are home from school due to illness.
With this knowledge, I'm making shifts in my lifestyle and behavior:
I use sanitizing hand wipes or gels on the cart and self-checkout screen at the grocery store.
I'm vigilant about wiping down my laptop keyboard and phone screen.
I avoid going out in public — I've imposed a kind of self-quarantine.
I wash my hands more than usual.
I get a flu shot.
I actively avoid sick people.
I'm no germaphobe, just wary of picking up a virus these days, whether an "official" strain of flu or some other random respiratory virus.
What is it about respiratory viruses that can make life difficult for people with multiple sclerosis (MS)?
It's all about the immune system
People with MS have compromised immune systems. Our immune responses are amped up and can be triggered to attack the myelin coating of our brain matter, causing irreversible damage.
Having MS creates two unique scenarios related to treatment courses that can force a flu vigil at this time of year. Why? Viruses also tax the immune system and can cause more severe symptoms in those with MS than those with healthy immune systems.
Additionally, how you treat your MS determines your risk.
If you're taking a disease-modifying therapy
Most disease-modifying therapies (DMTs) modulate or reduce the immune system's function to prevent MS disease activity. Unfortunately, this can compromise our overall immune responses.
Should you catch a virus of any kind, your body will struggle to defend against it. This can mean respiratory viruses linger for longer and symptoms can be more severe, as columnist Jennifer Powell describes in her column titled, "MS and Your Immune System: 'Tis the Season for the Flu."
If you're not taking a DMT
The perfect solution would seem to be: Don't take a DMT! However, if you don't control an aggressive or active form of MS, you run the risk of developing long-term problems far more serious than a head cold.
The flu and other viral encounters can lead to relapses even when your MS is stable because of the added stress that viruses place on the immune system.
Viral self-defense
It's important to know the difference between colds and the flu. As a person with MS, you need to be proactive about prevention and treatment.
Is it the flu?
The Centers for Disease Control and Prevention website has a useful post to help you distinguish between a cold and the flu. Cold and other respiratory illnesses share many of the same symptoms with the flu, but with the latter, symptoms will have a more rapid onset and be more severe.
A cold hits us with a runny nose, sneezing, coughing. You can also have a mild fever and feel achy.
The flu has other miserable symptoms, including a high fever, nausea, vomiting, chills, and muscle aches.
Prevention matters
My fellow MS News Today columnist Ed Tobias covered the territory of prevention in a previous column. Following are his suggestions:
Get a flu shot.
Keep common surfaces disinfected.
Wash hands.
Sneeze into your elbow.
Avoid shaking hands.
Use an air purifier with a HEPA filter or allow fresh air to circulate.
Wear a mask if sick.
Flu shot or not?
Recent guidelines from the American Academy of Neurology (AAN) recommend that people with MS get an annual flu shot. But what about concerns that it could trigger a relapse?
"After reviewing all the available evidence, we found that there is not enough information to say whether or not vaccinations trigger or worsen MS flares," said neurologist Mauricio F. Farez, who co-authored the AAN guidelines published in the journal Neurology.
That said, your choice to receive or skip the flu vaccine is entirely personal. I've received a flu shot for at least 20 years for practical reasons. It was a requirement for my healthcare job, and when I had young children, I needed self-defense because — let's face it — they can be human petri dishes! I haven't had problems with vaccines. I've still had upper respiratory viruses, but none that qualified as the actual flu bug.
However, I know that some people with MS struggle with flu shots. They might be allergic to some substances in the vaccine, for instance. I respect that flu vaccines aren't an option for these people.
If you're still unsure about how to proceed as we head into cold and flu season, talk to your MS specialist. They can give you the guidance that best meets your needs.
Have an experience you want to share? Leave a comment below.

***
Note: Multiple Sclerosis News Today is strictly a news and information website about the disease. It does not provide medical advice, diagnosis, or treatment. This content is not intended to be a substitute for professional medical advice, diagnosis, or treatment. Always seek the advice of your physician or other qualified health provider with any questions you may have regarding a medical condition. Never disregard professional medical advice or delay in seeking it because of something you have read on this website. The opinions expressed in this column are not those of Multiple Sclerosis News Today or its parent company, BioNews Services, and are intended to spark discussion about issues pertaining to multiple sclerosis.