Need to Know: How MS Affects Memory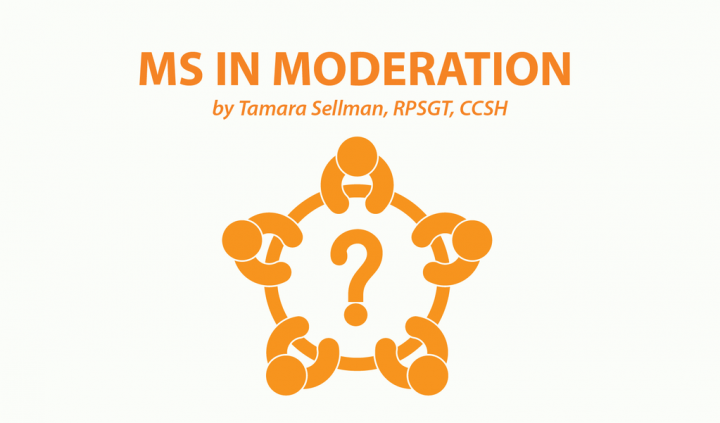 Editor's note: "Need to Know" is a series inspired by common forum questions and comments from readers. Have a comment or question about MS? Visit our forum. This week's question is inspired by the forum topic "Do you experience memory loss? Do you feel it is due to MS?" from Feb. 27.

I recently woke up to a dead car battery. We'd just returned from a weekend at a regional film festival, and I remember unpacking the car when we got home, but I don't recall leaving my keys in the ignition.
It wouldn't have been a big deal if I didn't need to drive my husband to an early ferry so that he could catch a flight for a weeklong business trip.
I tried to retrace my steps to figure out how I could have left the keys in the ignition, but came up blank.
I feel that I'm mostly good with memory issues. I keep lists and work to deadlines, and using calendars and agendas is second nature to me.
Occasionally, I "lose words," a terrifying development for someone who makes a living out of using them. (It's like a train conductor losing the engine. Not good.)
Still, I can usually blame fatigue, the weather, or some other obvious scapegoat.
It's the random parting with objects that should be in their place but aren't that gets to me. The refrigerated item placed in the dry pantry. The checkbook that should be in my wallet, but I find it — months later — in a pile of holiday greeting cards. The note scribbled for the milkman that was a soggy wad in my jeans pocket, discovered as I transferred clothes to the dryer.
Keys left in the ignition.
How does multiple sclerosis affect our ability to remember? And what kind of memory problems are unique to us?
How MS affects memory
Several factors might contribute to our diminished ability to recall information when we have MS:
MS-related memory loss
According to MS Lifelines, two types of memory loss problems exist, one of which is common in people with MS:
Recent memory
This describes any recently learned details, such as the name of a new acquaintance or information you're trying to remember for the future, such as your next medication dose or a hair appointment.
Remote and procedural memory
Learned skills such as riding a bicycle, tying your shoelaces, or driving a car are unlikely to change due to MS.
Those of us with MS have many and varied ways of forgetting information, such as our kids' names, household phone numbers, directions to a friend's house, or where we put that newly purchased pot of frozen yogurt.
Memory hacks for people with MS
I've already mentioned the benefits of list-keeping and calendar management for staying on top of appointments, tasks, and projects.
Check out these ideas that I've culled from a list by the U.K. Multiple Sclerosis Society. These tips could help to preserve your sanity when you're feeling wiped out, and MS responds by wiping out your memory:
Designate a place for essential objects such as keys, glasses, medications, and cellphones.
Stick to a regular schedule for meals and sleep to bolster your circadian rhythms. Prioritize rest and time to recharge.
Keep a tidy house. I'm more scatterbrained following a busy work period because of all the paper stacked everywhere.
Be smart: Use your smartphone. Reminders, trackers, and alarm apps are lifesavers for managing medication schedules, alerting you to future doctor's visits and capturing symptoms and side effects. My cellphone is my "second brain."
Check in with yourself. If you find you've misplaced or forgotten several things in a short period, assess your life at that moment. Are you too busy? Overworked? Fatigued? Maybe it's time for a "brain rest."
Turn off electronics. Speaking of brain rest, my neurologist encourages me to unplug every day, even if it's just for 20 or 30 minutes. No earbuds, screens, television, radio, or books — and it works like a charm.
Have an experience you want to share? Leave a comment here or at the original forum topic.
***
Note: Multiple Sclerosis News Today is strictly a news and information website about the disease. It does not provide medical advice, diagnosis, or treatment. This content is not intended to be a substitute for professional medical advice, diagnosis, or treatment. Always seek the advice of your physician or other qualified health provider with any questions you may have regarding a medical condition. Never disregard professional medical advice or delay in seeking it because of something you have read on this website. The opinions expressed in this column are not those of Multiple Sclerosis News Today or its parent company, BioNews Services, and are intended to spark discussion about issues pertaining to multiple sclerosis.