Simple Signs with Messages of Hope Resonate with Me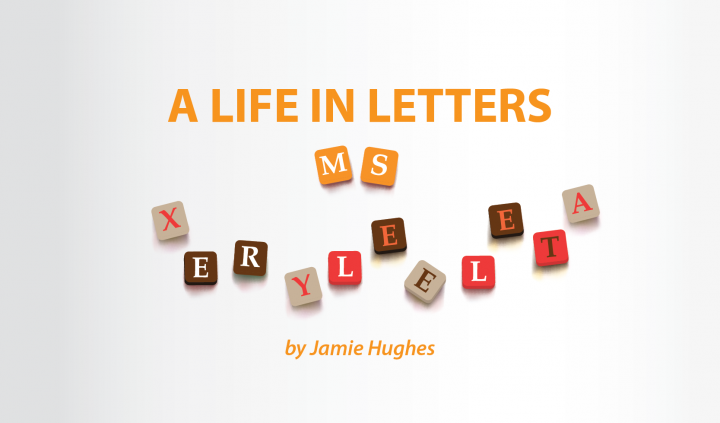 I'm not a superstitious person always on the lookout for signs and omens. I don't read the wrappers on Dove chocolates or seek life advice from the paper slips inside fortune cookies. I consult my horoscope but merely for the entertainment value. However, the last few months have been rough, and multiple sclerosis is only partially to blame. I'm experiencing a life phase in which everything feels impossible and everything I do seems pointless.
I've tried to keep my chin up, to "keep on keeping on" like Curtis Mayfield says I should — but I'd be a liar if I said that I was truly OK. I'm running on fumes, and somedays, no matter how many times I sing "Three Little Birds," it takes everything that I have to get through all of the tasks in front of me.
So, when I saw a coffee mug with the slogan, "Everything gets better with a good book," I felt an urge to buy it. I agree with the sentiment. Sometimes, all you need is to escape into a good book, to learn from another's perspective and be encouraged to change your own situation. But I think it's more than that. I have to believe that things will get better, that what I'm going through will count for something, that my struggle matters. Living with multiple sclerosis has taught me about the importance of hope.
Then, during a recent outing, I discovered a public message that resonated with me. The handwritten words, "Everything Will Be OK, " were on a sign erected on the side of an old smokehouse on the grounds of the Spruill Gallery in Atlanta, Georgia. I encountered the panel on my way home from a monthly meeting for a fellowship in which I'm participating. I had left the gathering via a route I don't usually take — and there it was.
The sign's stark lettering and simple promise had an immediate effect on me. I turned around, parked in a turn lane with my hazard lights on, got out of my car, and ran back to take a photograph. I'm unsure about why the sign spoke to me in such a profound way, but apparently, I'm not alone.
According to the website of the Spruill Center for the Arts, "The sign became an instant sensation and remained for months, compelling passersby to stop and contemplate the words. … Periodically, the sign was replaced with other artistic work, but an outcry from the public called for the sign's permanent return."
That I'm not alone in my search for positivity makes me feel hopeful. It's reassuring to know that others feel like I do. Perhaps you are seeking reassurance, too. Maybe you need to hear these words, to have someone tell you — despite evidence to the contrary — that "Everything will be OK." Somehow, someway, everything will be OK. I don't know how, when, or why, but I must believe that it's true — for all of us.
***
Note: Multiple Sclerosis News Today is strictly a news and information website about the disease. It does not provide medical advice, diagnosis, or treatment. This content is not intended to be a substitute for professional medical advice, diagnosis, or treatment. Always seek the advice of your physician or other qualified health provider with any questions you may have regarding a medical condition. Never disregard professional medical advice or delay in seeking it because of something you have read on this website. The opinions expressed in this column are not those of Multiple Sclerosis News Today or its parent company, BioNews Services, and are intended to spark discussion about issues pertaining to multiple sclerosis.