Need to Know: MS and Smoldering Lesions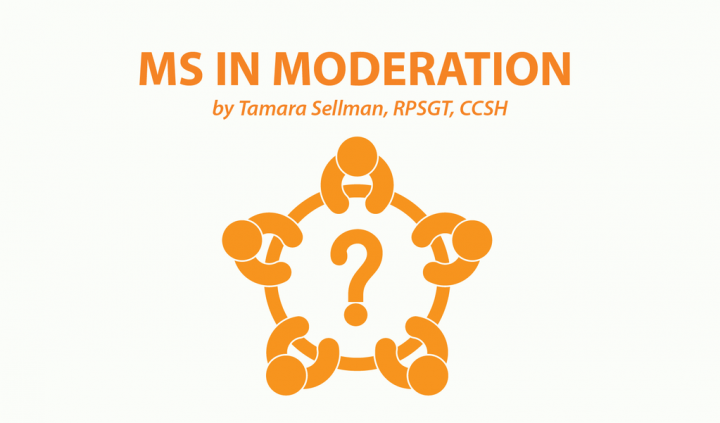 Editor's note: "Need to Know" is a series inspired by common forum questions and comments from readers. Have a comment or question about MS? Visit our forum. This week's question is inspired by two forum topics about silent inflammation from August 2019. Have an experience you want to share? Leave a comment here or at the original forum topics.
I have been in remission for a few years now and — knock on wood — I hope that continues for a long time. Like, forever!
My annual MRI showed no changes in my lesions to indicate new activity. As a result, my neurologist put me on a new maintenance plan. My orders? Maintain good health habits, follow my current therapy protocol, get an MRI every other year, and call if new symptoms appear suddenly and don't resolve.
I wondered why I needed to get an MRI if I wasn't exhibiting outward symptoms. However, two MS terms — silent inflammation and smoldering lesions — explain why.
Lesion activity in MS
When we think of inflammation, we think of swelling, redness, warmth, pain — hallmarks of acute inflammation. If you break an ankle or develop an earache, you're going to have acute inflammation, which is temporary and even beneficial to the healing process.
However, overactive inflammatory responses caused by MS result in lesions (plaques or scarring) on the tissue of the central nervous system. Chronic, MS-related inflammation releases immune cells that mistakenly attack the myelin coating of our nerves. Overactive inflammatory responses interfere with signal conduction between the brain and other areas of the body.
MS inflammation is acute during an active flare. But it can also be chronic during and between flares, resulting in muscle spasms, slow speech, and other neurological dysfunctions that define life with MS.
Silent inflammation
Chronic inflammation is noticeable and can be felt, but silent inflammation can go unnoticed for years. Silent inflammation occurs in the background and is prompted by underlying and emergent conditions of which we are often unaware. Silent inflammation is rarely accompanied by outward symptoms.
Consider undiagnosed sleep apnea, for example, which causes systemwide inflammation. If left untreated, sleep apnea can lead to a multitude of chronic health conditions caused or exacerbated by silent inflammation.
For people with MS, persistent silent inflammation can prompt the immune system to over-respond, damaging brain tissue.
Not all lesions burn bright
When we think of MS lesion activity, we look for evidence of active lesions or previously active lesions that are no longer "flaring."
However, research suggests an in-between stage of lesion activity. Also known as rim lesions or chronic active lesions, smoldering lesions characterize a more aggressive course of MS. Smoldering lesions present with dark, expanding rims around their light centers.
In one study, smoldering lesions were discovered using a high-powered, 7-tesla MRI. Participants with four or more smoldering lesions were nearly twice as likely to develop progressive MS and manifested motor and cognitive disabilities at a younger age.
Why smolders matter
Scientists suspect that "smolders" are visual evidence of aggressive microglia activity in the brain. Microglia are activated by inflammatory responses and clean up cell fragments, waste, and foreign material, such as viruses. For people with MS, however, microglia might also nibble the edges of otherwise inactive lesions, which can enlarge them and lead to disabling damage.
According to the National Institute of Neurological Disorders and Stroke, smoldering lesions might indicate progressive MS. Using MRIs to identify smolders allows medical professionals to apply more aggressive and targeted therapies to prevent further damage during an active course of MS.
Keep an (MRI) on your lesions
In my opinion, smoldering lesions are reason enough to get regular MRIs (as ordered by your neurologist). Before my diagnosis, I didn't know that I had silent inflammation. Did you? Who's to say I won't miss evidence of silent inflammation during remission?
I might feel better today than I feel during a relapse, but that's no guarantee that lesions I've already collected are shrinking or fading. In fact, they might be smoldering. How else am I to know?
I say better safe than sorry.
***
Note: Multiple Sclerosis News Today is strictly a news and information website about the disease. It does not provide medical advice, diagnosis, or treatment. This content is not intended to be a substitute for professional medical advice, diagnosis, or treatment. Always seek the advice of your physician or other qualified health provider with any questions you may have regarding a medical condition. Never disregard professional medical advice or delay in seeking it because of something you have read on this website. The opinions expressed in this column are not those of Multiple Sclerosis News Today or its parent company, BioNews Services, and are intended to spark discussion about issues pertaining to multiple sclerosis.