Cold? What Cold?!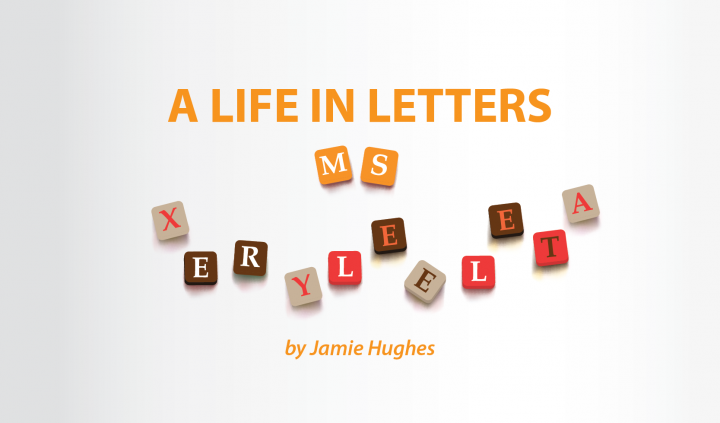 As an MS patient, I'm always on the lookout for something that will help me stay healthy. Though doctors say flu shots are OK for us, they're not for me.
I've had better luck with essential oils. Though they can't replace all medicines, adding them to my daily routine has been helpful. For instance, whenever I get a headache, I use a mix of lavender and peppermint oils. I put the oil on my temples, the back of my neck, and right under my nose. It's nice to be able to have another option because it keeps me from having to take so many pills, which can be detrimental to my health in other ways.
A few years ago when we were on vacation in Charleston, South Carolina, my husband got sunburned and developed something known as "hell's itch," a terrible burning sensation that, according to him, felt like fire ants trying to claw their way out of his skin. After some frantic Googling, I figured out the remedy: aspirin, oral Benadryl, and seven to 10 drops of peppermint oil in a cup of warm water daubed on the burnt skin. It stopped the itch almost immediately. (I think peppermint oil is like Windex is to the father in "My Big Fat Greek Wedding" — it seems to fix everything!)
I've used essential oils on my hair, my skin, and even to help with an upset stomach. Again, while I haven't given up on traditional medicine for wellness, I've found that the oils are surprisingly versatile and effective. Last year I bought a diffuser to use while we sleep. The oil of choice is a blend known as thieves oil, a combination of rosemary, lemon, clove, cinnamon bark, and eucalyptus. You can buy it premade or buy all five oils and make a bottle for yourself. (Note: They aren't mixed 1:1, so make sure you look up a recipe online!)
The story behind its creation is interesting. According to lore, four merchants who were down on their luck because of the bubonic plague were entering houses where people had died and stealing their worldly possessions. But despite their proximity to the plague victims, none of the four men ever got sick. Why? Because they were using a blend of spices to protect themselves from illness — hence the name "thieves oil." Some companies call it "germ fighter" or "wellness blend," but I much prefer the original moniker.
Last year, neither my husband nor I caught a cold, and while I can't say definitively that the diffused oil was the direct cause, I do believe it helped. I'm using it again this year, and I've bought diffusers for each of my sons' rooms as well. That will be the true test of the oil's effectiveness, because one of the little germ bags gets sick every winter and tries to share what he's caught with the rest of the family. So far so good, but winter (and all the illnesses it brings) is coming.
So in addition to doing "all the things" to keep ourselves well — washing hands, taking vitamin C, avoiding people who are sick, and keeping things sanitized around the house — we're also making use of thieves oil. Anything that supposedly warded off a plague that killed 50 million people seems to be a good weapon against the sniffles. And I'm going to wield it for all it's worth.
***
Note: Multiple Sclerosis News Today is strictly a news and information website about the disease. It does not provide medical advice, diagnosis, or treatment. This content is not intended to be a substitute for professional medical advice, diagnosis, or treatment. Always seek the advice of your physician or other qualified health provider with any questions you may have regarding a medical condition. Never disregard professional medical advice or delay in seeking it because of something you have read on this website. The opinions expressed in this column are not those of Multiple Sclerosis News Today or its parent company, BioNews Services, and are intended to spark discussion about issues pertaining to multiple sclerosis.