Keep It Real: What's in Your Window Display?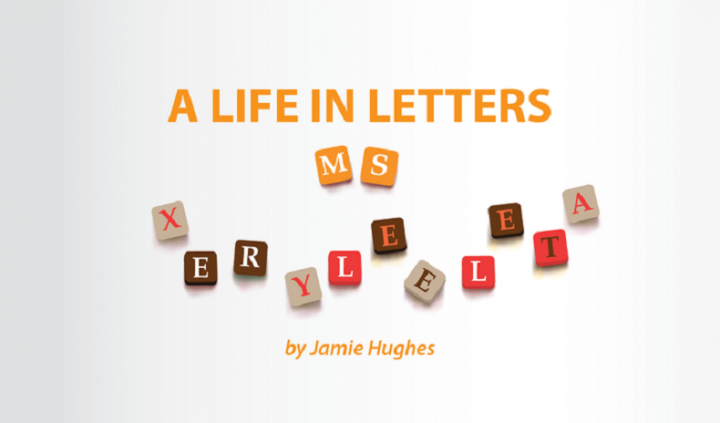 I read a sad tweet last night (though, in a way, aren't all of them somewhat sad?) in which a woman told a story about her friend who had just broken up with her boyfriend of one year. She asked her friend how she was holding up. The reply was something to the effect of, "I'm taking selfies of me crying to post with witty sayings on Twitter."
Ugh.
Don't get me wrong. I'm not judging the girl herself, but the way she is processing her grief is problematic, to say the least. Back in the old days, when a girl was dumped, a pint of ice cream and a movie with a friend were enough to get over it. But now, rather than process our feelings in relative privacy, we curate them, light them just so, and put them in a Selfridges-eqsue window display for public consumption.
As a person with multiple sclerosis, I spend enough time lying. Every time someone asks me how I'm doing and I say "fine" or "good" when I'm really not, it's a fib, a little window display of normalcy. I do so to keep life smooth and simple for those who ask me. After all, they mean well, and they aren't expecting me to give them a rundown of all that is wrong with me. And, in a way, I'm doing it for myself, too. Who wants to waste time sharing a litany of symptoms?
Hence, I have no interest in social media these days, in constructed identities or platforms or the thoughts of so-called "influencers." I just want to be real, to simply be without pretense or guile.
Perhaps it's because I'm currently reading Don DeLillo's "White Noise," though it's taking me a while to get through. Sometimes it's because the plot is a little plodding or the details are thick and complicated, but mostly it's because of scenes like the ones at "The Most Photographed Barn in America," ones that make me sit back and think about reality and what we make of it.
In the scene, Jack Gladney (the narrator) and his friend Murray have taken a trip to see said barn, and Murray makes an observation:
"No one sees the barn," he said finally.
A long silence followed.
"Once you've seen the signs about the barn, it becomes impossible to see the barn."
He fell silent once more. People with cameras left the elevated site, replaced by others.
"We're not here to capture an image, we're here to maintain one. Every photograph reinforces the aura. Can you feel it, Jack? An accumulation of nameless energies."
There was an extended silence. The man in the booth sold postcards and slides.
"Being here is a kind of spiritual surrender. We see only what the others see. The thousands who were here in the past, those who will come in the future. We've agreed to be part of a collective perception. It literally colors our vision. A religious experience in a way, like all tourism."
Another silence ensued.
"They are taking pictures of taking pictures," he said.
I've seen this happen countless times at galleries. Rather than look at a piece of art and contemplate its meaning, people take selfies in front of it. They clasp their hands demurely and have others take their picture, like they're proud parents next to their honor graduate. They're taking a bit of the painting's fame — its "aura," as Murray says — and claiming it as their own. "I have seen Van Gogh's 'Starry Night' or Da Vinci's 'Mona Lisa.' See? Here's proof," these photos say. For them, the value is having been photographed with the famous work rather than interacting with it, taking it in and letting it change them.
Rather than waste time capturing moments for display, I want to be like the beautiful older woman at a Johnny Depp movie premiere who happened to be the only one there without a phone in her hand. She was there rather than wasting the moment trying to save it for later. That's the goal — to be open and fully present to the world.
For all these reasons (and a few more besides), I've decided against a new year's resolution. Sure, I have goals and things I hope to get accomplished, but rather than hyper-focus on something like weight loss or finances or Kondo-izing my house (all of which are performative in their way), I'm simply going to embrace who I am and enjoy the world for what it is. Here's to a great year.
***
Note: Multiple Sclerosis News Today is strictly a news and information website about the disease. It does not provide medical advice, diagnosis, or treatment. This content is not intended to be a substitute for professional medical advice, diagnosis, or treatment. Always seek the advice of your physician or other qualified health provider with any questions you may have regarding a medical condition. Never disregard professional medical advice or delay in seeking it because of something you have read on this website. The opinions expressed in this column are not those of Multiple Sclerosis News Today or its parent company, BioNews Services, and are intended to spark discussion about issues pertaining to multiple sclerosis.