Need to Know: Does MS Cause Mood Swings?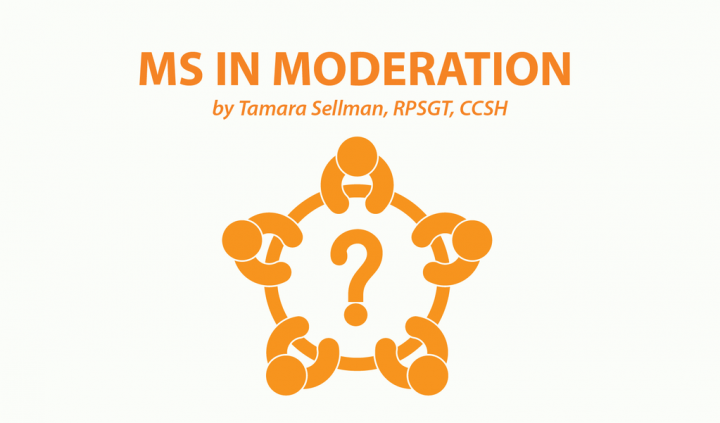 Editor's note: "Need to Know" is a series inspired by common forum questions and comments from readers. Have a comment or question about MS? Visit our forums. This week's question is inspired by the forum topic "Do you have mood swings? What helps?" from Nov. 27, 2018. Do you struggle with this symptom? Do you have solutions you'd like to share? Post your replies in the comments below or at the original forum entry.
It seemed like just a minute ago I was feeling calm. Then I answered three frustrating emails and wham! I'm not feeling calm at all! I want to pace around and scream from the back porch. I wouldn't be surprised if I ended up crying later today, even though it's a rare sunny day in Seattle and my daughter's coming over with her sweet little puppy for dinner tonight.
This is crazy-making. I slept well last night. I ate breakfast. I've only had one cup of coffee. Where are these mood swings coming from?
Can I blame them on multiple sclerosis?
What's a mood swing?
Mood swings are sudden shifts in an emotional state. They're common, a part of ordinary life. In fact, they may even be part of someone's personality.
Mood swings are caused by many things. Common sense alone can tell us that poor sleep, too much sugar or caffeine, alcohol use, medication side effects, inadequate pain management, stressful life events (getting married, being laid off, losing a loved one) may predispose us to extreme emotional shifts.
Women experience mood swings as a direct result of shifts in hormones throughout their lives. Similar hormone changes, such as shifts in testosterone, also contribute to mood swings in men.
When should we worry about them? In an article by Harvard Health Publishing, Dr. Nancy Donovan, an instructor in psychiatry at Harvard Medical School, explains that "mood-related symptoms can come and go in response to everyday stresses." She adds, however, that if the symptoms "occur for long periods, cause significant distress, or interfere with your daily functioning, it's an indication to seek help."
Does MS cause mood swings?
It turns out mood swings are a common part of living with MS and are caused by both neurological and psychological changes.
How it happens
According to clinical neuropsychologist Dr. Annie Hickox, who answered readers' questions on the Multiple Sclerosis Society website, mood swings in people with MS "may arise as part of an emotional reaction to the illness, or may arise from depression and anxiety. Occasionally, the illness can affect the emotional control centres of the brain. Mood swings can seem to come 'out of the blue' and it can be difficult to identify specific triggers that set them off. Fatigue is a very common cause of daytime moodiness and … may play a role in your mood."
For some, triggers for MS relapse — such as temperature extremes and sensory overload — may also cause mood swings. But mood swings can also be caused by non-MS-related negative thought patterns.
What if it's more serious?
If mood swings become life-altering, you may need to rule out the following:
Depression occurs in nearly half of all people with MS, according to an article on the Johns Hopkins Medicine website. It occurs both as a response to an MS diagnosis and as a symptom.
Anxiety also affects about 50 percent of the MS population, either on its own or in conjunction with depression. Living with the uncertainty of MS can lead to excessive worry, increases in pain, and negative health behaviors like excessive alcohol intake.
Pseudobulbar affect describes a neurological condition characterized by dysregulated emotions. MS lesions that disrupt communication between specific areas of the brain may lead to excessive crying or periods of uncontrollable laughter.
What can you do about mood swings?
If you're concerned, discuss your mood swings with your doctor. They know your situation better than anyone, besides yourself. They can help you pinpoint whether your moods are normal or something more serious.
If you determine that your mood swings aren't serious, then consider what you already know will help to elevate and regulate your mood:
More social folks can turn to friends and family for energizing together time. If you're less social, time spent in nature or the company of a pet may provide the reset you need.
Ordinary stress can trigger mood swings, too. Jobs, parenting, and relationship demands inspire roller coaster emotional states with few opportunities for self-care and rejuvenation. Practice effective stress management if stress is contributing to your mood swings.
One simple approach is tracking mood swings through a journal. This approach enhances self-awareness and identifies triggers so you can avoid them. Also, tracking "good things" in a daily gratitude journal can help reset your mood.
Finally, try to set aside time to practice daily relaxation. After all, if we felt relaxed all the time, then we wouldn't worry about mood swings. Try yogic breathing, simple stretches, listening to music, aromatherapy, or a warm bath of Epsom salts.
***
Note: Multiple Sclerosis News Today is strictly a news and information website about the disease. It does not provide medical advice, diagnosis, or treatment. This content is not intended to be a substitute for professional medical advice, diagnosis, or treatment. Always seek the advice of your physician or other qualified health provider with any questions you may have regarding a medical condition. Never disregard professional medical advice or delay in seeking it because of something you have read on this website. The opinions expressed in this column are not those of Multiple Sclerosis News Today or its parent company, BioNews Services, and are intended to spark discussion about issues pertaining to multiple sclerosis.