Need to Know: CAM Options for MS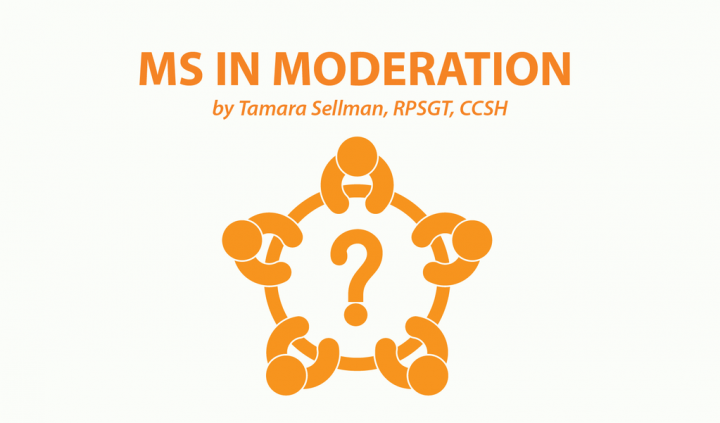 Editor's note: "Need to Know" is a series inspired by common forum questions and comments from readers. Have a comment or question about MS? Visit our forum. This week's question is inspired by the forum post, "Are you using vitamin supplements?" published on October 17, 2019. Share your concerns, questions, or experiences in the comments below or at the original forum entry.
If you're newly diagnosed, an MS diagnosis may have shed some welcome (if unpleasant) light on the cause of your symptoms. However, the next step — determining a course of therapy — may still leave you in the dark, feeling around blindly for treatment solutions.
In some ways, it's never been a better time to discuss the options available to people with MS. More medications exist today than ever before for treating relapsing-remitting MS. A few even show promise for treating more progressive forms.
Also, two other medical approaches — hematopoietic stem cell therapy (HSCT) and plasmapheresis — may be elective or, in some cases, experimental, but they're modern options nonetheless.
And yet, treatment plans depend a great deal on the preferred strategies of a treating physician. Some support your treatment of choice while others follow protocols, giving you a short list of pharmaceutical choices.
As a patient, you have a right to know all of your options. This means you may need to press your MS specialist for more information, especially if you want to use complementary and alternative medicine (CAM).
What is
CAM?
This broad term casts an umbrella over a large group of treatment options that aren't solely pharmacological or reliant upon disease-modifying therapies (DMTs). CAM describes care provided in addition to, or instead of, traditional medical approaches.
Following are some common CAM approaches for treatment and symptom relief in MS care:
massage therapy, reflexology
acupuncture, acupressure
magnet therapy, TENS, biofeedback
yoga, meditation
physical therapy
chiropractic
customized diet, exercise
vitamin supplements, herbs, homeopathy, nutraceuticals
medical cannabis, bee venom
Why choose CAM?
You don't want to or can't take a DMT
You don't feel your DMT works for you
You want to supplement your current DMT
You cannot tolerate DMT side effects
You practiced CAM before diagnosis
You want to use all the tools in your arsenal to fight MS
The benefits of choosing CAM
It's accessible with no need for a prescription in most cases
It may ease symptoms
It can result in fewer side effects
You want to continue your current practice
The risks of choosing CAM
It can be expensive
Many CAM options aren't covered by insurance
Interactions exist between medications and CAM substances
CAM may not ease symptoms
CAM may not halt MS progression
You may encounter different side effects
Do MS specialists support CAM?
Some do, some don't.
My MS team asked me what I wanted to do going forward and then gave me options, including CAM. I said I wanted to do everything I could to slow progression and get relieve symptoms while experiencing few side effects.
My particular pathway includes both a DMT and some CAM options including massage therapy, vitamins and supplements, yoga, and TENS. This plan evolved over seven years, by the way — yours would take some time, too.
MS specialists may stick with traditional interventions due to insurance requirements or because they don't have CAM expertise. Others may refer you to CAM practitioners with whom they share a network.
Some doctors only discuss CAM if you ask, which is why you as a person with MS, should learn the fine art of self-advocacy if you wish to go the CAM route.
While many medical professionals support alternatives to traditional medicine, some remain skeptical of their effectiveness or remain unaware of new CAM options that might be useful and practical. If this is your case, you may wish to seek out a different specialist who realizes your treatment goals — but make alterations to your treatment plan only with doctor guidance.
How will you choose?
There's no "one size all" approach to treating MS. They call it "the snowflake disease" because no two cases are alike. This can also be said for its treatments.
With your care team, you may need to experiment with combinations of DMTs or CAM, or you may wish to do all CAM approaches and skip the DMTs, or you may feel most confident in a medical-only approach.
Whatever you choose, the best way forward should reflect what's most important to you. You're ahead of the game if your MS treatment plan can give you symptom relief with few or no side effects, measurable management of your disease course, and a sense of well-being and control over your destiny.
***
Note: Multiple Sclerosis News Today is strictly a news and information website about the disease. It does not provide medical advice, diagnosis, or treatment. This content is not intended to be a substitute for professional medical advice, diagnosis, or treatment. Always seek the advice of your physician or other qualified health provider with any questions you may have regarding a medical condition. Never disregard professional medical advice or delay in seeking it because of something you have read on this website. The opinions expressed in this column are not those of Multiple Sclerosis News Today or its parent company, BioNews Services, and are intended to spark discussion about issues pertaining to multiple sclerosis.