Need to Know: How Calling Cards Help to Explain Invisible Illness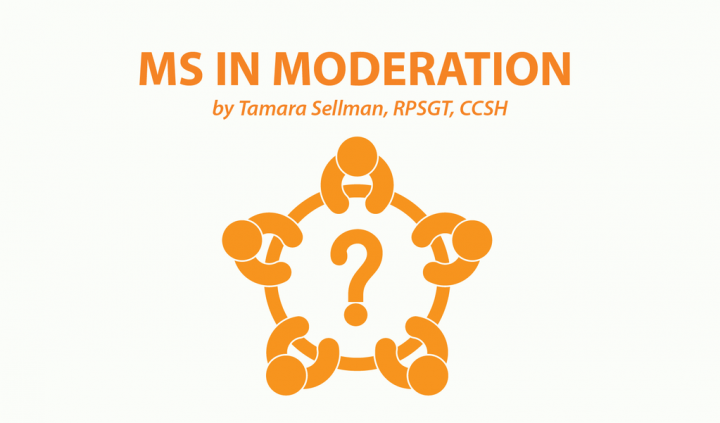 Editor's note: "Need to Know" is a series inspired by common forum questions and comments from readers. Have a comment or question about MS? Visit our forum. This week's question is inspired by the forum post "Is your MS Invisible or is it obvious?" published on Feb. 15, 2019. Share your concerns, questions, or experiences in the comments below or at the original forum entry.
I recently cleaned out my wallet. Some cards fell out that I had tucked there a year ago while at a writer's conference in Portland.
I'd given some away and now recall half a box still stashed in my office, ready for my next public outing.
They're my MS calling cards.
The invisibility factor
You wouldn't know by looking at me that I have MS. I can walk, talk, see, and speak. Usually. If I struggle with these functions, you'd never notice because I don't leave my house when it happens.
A day in my pre-diagnosis life
Before diagnosis, even a trip to the grocery store clobbered me. I'd park as close as I could to the store's entrance or next to a buggy bay and grab a cart there.
The cart became my secret walker. I'd use it to support my leaden legs walking at a snail's pace to get into the store. Then, instead of shopping, I'd go to the pharmacy waiting area. It's enclosed by walls with frosted glass windows. They keep a dozen chairs inside where pharmacists meet customers privately to discuss prescriptions. Usually, there's nobody in there but a nursing mother.
Leaving my cart outside, I'd creep inside, shut the door, and take a chair. There, I'd nap until I recharged my brain. Sometimes, I might be energetic enough to start shopping. After two aisles of sensory overload staring at all the brightly colored products on the shelves, I'd escape to my secret retreat for a nap.
Once, a neighbor entered the privacy room (it's a small town). Not knowing I was ill, they asked me what was up. Still undiagnosed, I couldn't be definitive, feeling wrapped in a stiff cloud of cognitive fog. I'm certain I appeared to be under the influence.
The face of invisible illness
You can't see my MS.
Aside from debilitating fatigue, I experience blurry vision, neurological "zaps," heat sensitivity (Uhthoff's phenomenon), severe girdle-band sensation (the "MS hug"), halting speech, word-finding problems, and tinnitus (ringing ears).
Explaining this to others is equally fatiguing. Anyway, giving this laundry list of symptoms to anyone who asks about MS almost guarantees one conclusion: that I'm a hypochondriac. My own family thought so until diagnosis confirmed it, and they know me.
What's more, educating others about one's MS requires energy and patience. Some days I have both, while other times, I'm just not up to it.
Enter the genius of calling cards.
Hello, my name is …
At last year's conference, I expected fatigue. The annual event boasts hundreds of workshops, a ginormous book fair, literary events galore, and endless networking opportunities.
Aside from the fatigue that came from traveling there, my energy sapped quickly following social engagements with people I knew, didn't know, or wanted to know.
Most conferences aren't particularly prepared for people like me. One thing I was grateful for, however: reserved front-row chairs in each workshop for special needs participants.
Oh, the promise of sitting where I could stretch my body in response to major muscle contractions in my back, foot, leg, or hip. Paradise!
Except that I'd done this at a prior event and was roundly told — with a finger wagged in my face — to leave the spots open for those who needed them.
Not this time, I decided.
My MS calling cards read:
"Hi, my name is Tamara. Thank you for your concern. I have multiple sclerosis and realize it may not be apparent to others. My symptoms sometimes require accommodations that include the use of reserved accessible spaces both indoors and outside. I thank you for respecting my need to use them whenever necessary to safely participate in activities outside my home."
On the back, I printed links to my MS columns, encouraging recipients to learn more about MS.
In Portland, I ended up handing cards out at every single workshop I attended. Only once did someone apologize and say "thank you." But the cards spared me the considerable stress of explaining myself.
The conference naturally exhausted me. Finally, at my Saturday night reading, I opted for a shorter series of poems to read instead of the short story I'd planned — that's all the brain space I had left.
Who knows if any of my card recipients ever visited my links. But I do know they learned something about life with MS, even if it's only to be aware of illness they cannot see.
***
Note: Multiple Sclerosis News Today is strictly a news and information website about the disease. It does not provide medical advice, diagnosis, or treatment. This content is not intended to be a substitute for professional medical advice, diagnosis, or treatment. Always seek the advice of your physician or other qualified health provider with any questions you may have regarding a medical condition. Never disregard professional medical advice or delay in seeking it because of something you have read on this website. The opinions expressed in this column are not those of Multiple Sclerosis News Today or its parent company, BioNews Services, and are intended to spark discussion about issues pertaining to multiple sclerosis.