Need to Know: Using CBD Topical Products for MS Pain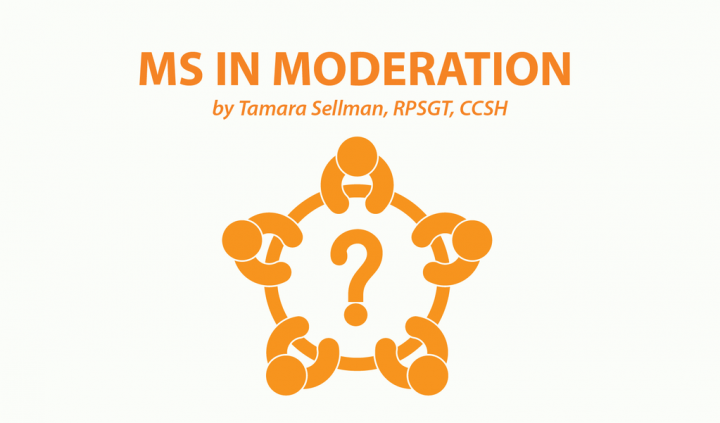 Editor's note: "Need to Know" is a series inspired by common forum questions and comments from readers. Have a comment or question about MS? Visit our forum. This week's question is inspired by the forum post "Need advice about CBD oil," published on Nov. 1, 2018. Share your concerns, questions, or experiences in the comments below or at the original forum entry.
I've been doing a lot of garden work this spring, and that means exacerbations of MS symptoms — dizziness, the "MS hug," and significant cramping and spasms in my fingers (from grasping) and feet (from contractures, a topic for another time).
All the up and down of weeding and planting means I'm usually sitting in bark dust, picking out splinters later while shaking off tunnel vision, balance issues, and dizzy spells. Luckily, the gardening bench I ordered arrived today to take on the problem of dizziness.
For spasticity, I tend to use a combination of over-the-counter anti-inflammatories, baclofen, TENS, and external treatments known as CBD topicals.
What are CBD topicals?
CBD topicals consist of creams, gels, and ointments that feature cannabinoid oil products.
Cannabinoid refers to more than 100 chemical compounds secreted by the flowers of the marijuana plant. The two most prominently identified in connection with pain relief are tetrahydrocannabinol (THC) and cannabidiol (CBD).
THC is considered a psychoactive compound thought to increase neurological risk in those with MS.
CBD is thought to hold "greater therapeutic potential" because it doesn't cause the sensation of being "high," though it has its own set of side effects, as Multiple Sclerosis News Today reported.
I'm not interested in ingesting, smoking, or vaping CBD for pain relief. However, I've found topicals to be a safe and mostly pleasant delivery system for dealing with MS spasticity. I use topicals on my wrists, fingers, toes, and feet. These combined compounds seem to reduce my neurological pain and spasms without psychoactive side effects.
How do CBD topicals work?
Simply rub a small amount into your skin to alleviate pain from MS cramping and spasticity. The skin absorbs it quickly. According to the National MS Society (NMSS), these CBD compounds then bind to receptors in the skin that respond by dampening neurological pain signals to and from the brain. All of this happens without any effect on psychological function.
As a point of comparison, if you have arthritis, you may have applied an ointment that includes a compound known as capsaicin. This compound, also absorbed through the skin, can help to reduce stiffness, pain, and inflammation caused by arthritis.
Finding and using topicals
Cannabinoid oils used in topical treatments are derived from medical marijuana available where I live, in Washington state, among other states.
I can go to a local shop and purchase these products. CBD products, at least in my case, aren't covered as prescriptions by my health insurance provider. However, I'm not required to bring a medical marijuana card to obtain them.
It's worth noting that the NMSS "supports the ability of people living with MS to make informed choices about their treatments with their MS health care providers, including the use of medical cannabis."
Topicals can be fairly costly, from about $25 for a small pot to much higher prices for more. For this reason, I don't use topicals on the area around my rib cage during an MS hug, which is a kind of sustained spasm. Painful as it is, a hug might require as much as an entire pot of product, and I'm not sure it would bring enough relief. Instead, I rub a little into the palms of my hands.
I've tried several topicals and found that most of them quiet the pain and the spasms, though I've found some products to be more effective than others.
The different formulations I've used offered varying amounts of CBD and THC. They all include a host of other herbal and homeopathic ingredients in proprietary blends designed to help reduce pain.
Some smell like nothing, while others have a light and fruity fragrance. Others have that green marijuana "stank" I don't mind as long as I'm not going out where others might notice. Most are a tad bit greasy.
The two brands I've found most consistently helpful are Sustainnabis (lemon and lavender formulas) and CBD Daily. However, it can take some trial and error to find the right formulation for your needs.
Also, be aware that the labeling of CBD topicals can be inaccurate among dispensary products. Your best bet, if you live in a state where you can legally visit a dispensary and purchase topicals, is to find out which shops near you are most reputable. Next Avenue provides a great checklist for finding a trustworthy dispensary. Also, asking peers with MS who use topicals for recommendations can also simplify your search.
***
Note: Multiple Sclerosis News Today is strictly a news and information website about the disease. It does not provide medical advice, diagnosis, or treatment. This content is not intended to be a substitute for professional medical advice, diagnosis, or treatment. Always seek the advice of your physician or other qualified health provider with any questions you may have regarding a medical condition. Never disregard professional medical advice or delay in seeking it because of something you have read on this website. The opinions expressed in this column are not those of Multiple Sclerosis News Today or its parent company, BioNews Services, and are intended to spark discussion about issues pertaining to multiple sclerosis.