Need to Know: Does Air Pollution Cause MS?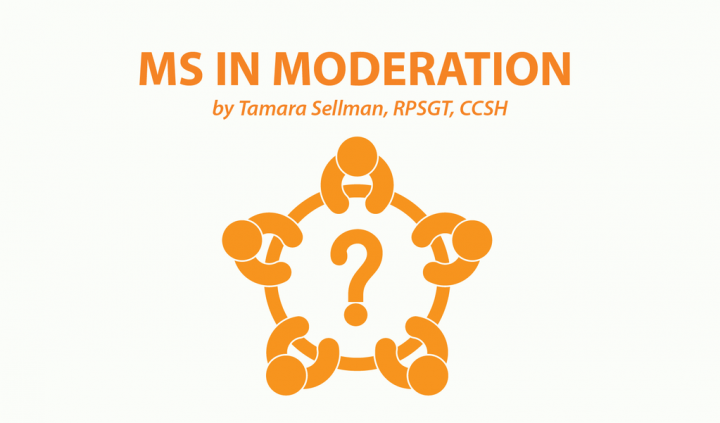 Editor's note: "Need to Know" is a series inspired by common forum questions and comments from readers. Have a comment or question about MS? Visit our forum. This week's question is inspired by the forum post "From Sun to Salt: Growing Role of Environment in MS," published on Oct. 17, 2018. Share your concerns, questions, or experiences in the comments below or at the original forum entry.
If only we could identify the root cause (or causes) of MS.
Key factors already identified include viral exposure (such as the Epstein-Barr virus, which causes mononucleosis), genetic predisposition, cigarette smoking, and vitamin D deficiency.
I've often wondered about ecological pollutants. I've seen reports that point to the use of certain kinds of agrochemical controls as a possible link, such as pesticides, herbicides, and fungicides. Who knows? Maybe there's something in the water.
The mind reels to consider all the possibilities.
Today, more talk emerges that a cause for MS might literally be found in the air we breathe.
The latest insights
The May 26 edition of U.S. News & World Report shared new theories about links between air pollution and MS.
At the center of these latest theories? Dr. Roberto Bergamaschi, director of the Multiple Sclerosis Center at the IRCCS Mondino Foundation in Pavia, Italy.
Bergamaschi's preliminary findings, released at the recent online meeting of the European Academy of Neurology, suggest the "prevalence of MS is lower where particulate matter concentrations are lower, suggesting that air pollution could be one of the risk factors for multiple sclerosis," according to the magazine.
Particulate matter concentrations refer to the number of tiny particles in the air we breathe.
In Bergamaschi's study, researchers looked at 50 years of MS rates in the Italian region of Lombardy. They found that as city populations and pollution levels grew, so did the risk of developing MS. Ultimately, the urban areas that were studied had a 29% higher risk of MS than adjacent rural areas.
Cities tend to have higher concentrations of particulate matter for obvious reasons, such as more industrial activity and automobile traffic, both of which contribute to lower air quality.
Supporting evidence
This news isn't a surprise.
Earlier this year, an article in Acta Neurologica Scandinavica titled "Air pollution, a possible risk factor for multiple sclerosis" shared the results of screenings of more than 50,000 residents in two different Turkish cities, Ereğli and Devrek.
Ereğli hosts an iron and steel factory and has a proven air pollution problem. Forty kilometers (25 miles) away, Devrek is a so-called "clean" rural community.
The results of these screenings indicate that people in Ereğli are more than twice as likely to have MS than their Devrek neighbors.
A study published in the journal Environmental Research in July 2017 also found that particulate matter 10 micrometers or less in diameter (PM10) affected the risk of relapse in people with MS. PM10 is more familiar to us as dust, smoke, mist, or inhalable particulate matter.
The scientists proposed that oxidative stress — the imbalance of free radicals in the body, known to lead to inflammation — was partially linked to increased relapse risk.
Also in 2017, Bergamaschi published other research in the Multiple Sclerosis Journal showing potential links, found via MRIs, between certain environmental factors and MS inflammation.
In 2016, he investigated links between increased PM10 exposure and a higher risk for MS-related hospitalization.
Is air pollution a missing link?
I'm no scientist, so I can only anticipate learning from this latest research what they have to say about a link between MS and air pollution.
While a link between urban pollution and MS seems apparent, it's unlikely that air pollution is the only factor. After all, billions of city dwellers live where air pollution remains constant, and they don't all have MS.
I do think we can put our heads together and arrive at some safe assumptions, however. Chief among them is the notion that MS isn't caused by a single factor, but rather a "perfect storm" of events.
This describes my pathway to MS. After all, I grew up in suburban and rural parts of the Pacific Northwest. We vacationed — that's code for "camped" — in areas considered significantly remote.
My parents used garden chemicals to grow things like roses and tomatoes. They also smoked heavily, and I contracted mononucleosis twice, at 16 and 19.
Look at all these variables! See what I mean by perfect storm?
By this admittedly anecdotal and nonscientific path of logic, I can only conclude that air pollution itself wasn't the root cause of my MS.
But why not consider and prioritize air quality as a public health threat anyway? So many could benefit.
As Bergamaschi said, "Countermeasures that reduce air pollution are important for public health, not only to reduce the deaths related to cardiac and pulmonary diseases, but also the risk of chronic autoimmune diseases such as MS."
***
Note: Multiple Sclerosis News Today is strictly a news and information website about the disease. It does not provide medical advice, diagnosis, or treatment. This content is not intended to be a substitute for professional medical advice, diagnosis, or treatment. Always seek the advice of your physician or other qualified health provider with any questions you may have regarding a medical condition. Never disregard professional medical advice or delay in seeking it because of something you have read on this website. The opinions expressed in this column are not those of Multiple Sclerosis News Today or its parent company, BioNews Services, and are intended to spark discussion about issues pertaining to multiple sclerosis.