Finding Soul Food in a Butterfly's Visit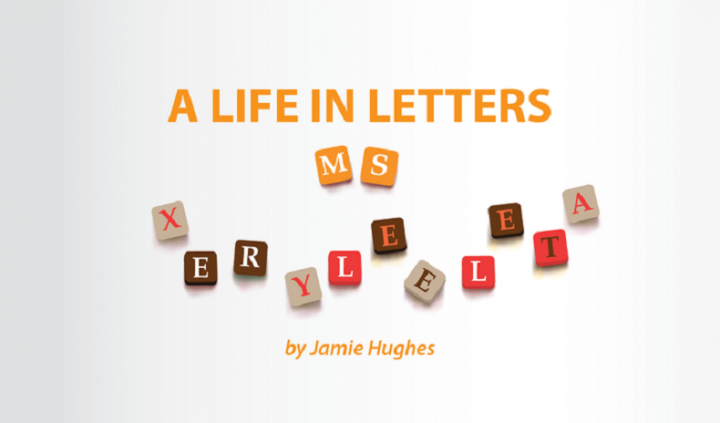 I don't know about you, but these last few months have been rough. Like, I-want-to-crawl-under-my-weighted-blanket-with-a-hot-water-bottle-clutched-to-my-midsection-and-listen-to-Chopin's-"Nocturnes"-on-an-endless-loop rough.
Life's just like that sometimes, especially when you have multiple sclerosis. Ever since the pandemic started, things have only gotten more challenging.
Now, we have the added stress of illness, working from home (if we're working at all), figuring out what to do with our kids when it comes to school, trying to keep in touch with our loved ones from 6 feet away, and learning how to smile with our eyes (thanks to masks).
There are days when I'm just so bone-weary with it all that I want to give up, but oftentimes, that's when a little bit of grace shows up. This time, it was in the form of a butterfly on our front porch, a Limenitis arthemis astyanax, or red-spotted purple, to be precise. She (I'm guessing) sat on our rail for quite a while to let me admire her from all angles.
Here are a couple of photos I took.
She was such an elegant little creature, her wings shimmering teal in the sun. And she rested on my porch in the warm summer sun, content to simply be.
When she finally decided to fly away, she did so in graceful loops and whirls all around the front yard — around our hammock, through the branches of our Japanese red maple — and finally settled on one of our new hydrangea bushes so lightly that she didn't even disturb the blooms. It was a deep breath-inducing kind of moment, the kind that brings rest to your spirit.
Fitting, since the Greek word for butterfly — psyche — is a synonym for "soul." In fact, many cultures associate butterflies with the human soul, transition, and creation.
The few minutes I spent looking at that amazing creature, who will only live a few months at best, helped me find my focus and reorder my priorities. My lifespan has already been far longer than hers, and though the current times aren't much fun, I owe it to myself to live my days as well as I can. To make much of what has been graciously given.
The moment put me in the mind of one of my favorite John Updike poems, "The Great Scarf of Birds." You can read the entire text here, but the essence of the piece is this: The speaker is walking on a manicured golf course admiring the beauty of fall. Suddenly, a murmuration of starlings appears, filling the sky. These tiny birds, flocking together, become something altogether different than the sum of their individual selves, and they leave the speaker in wonder. The last few lines read:
"the flock ascended as a lady's scarf,
transparent, of gray, might be twitched
by one corner, drawn upward and then,
decided against, negligently tossed toward a chair:
the southward cloud withdrew into the air.
Long had it been since my heart
had been lifted as it was by the lifting of that great
scarf."
Life's still a mess, there's no denying that. But there's still room for wonder and beauty. That's the truth we must never forget.
***
Note: Multiple Sclerosis News Today is strictly a news and information website about the disease. It does not provide medical advice, diagnosis, or treatment. This content is not intended to be a substitute for professional medical advice, diagnosis, or treatment. Always seek the advice of your physician or other qualified health provider with any questions you may have regarding a medical condition. Never disregard professional medical advice or delay in seeking it because of something you have read on this website. The opinions expressed in this column are not those of Multiple Sclerosis News Today or its parent company, BioNews, and are intended to spark discussion about issues pertaining to multiple sclerosis.