Stem Cell Transplant More Effective Than Lemtrada in Treating RRMS, Study Suggests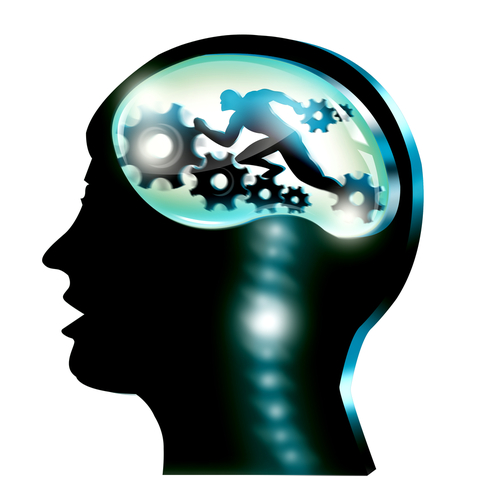 An autologous hematopoietic stem cell transplant (AHSCT) is more effective than Lemtrada (alemtuzumab) at achieving no evidence of disease activity and preventing relapses in people with relapsing-remitting multiple sclerosis (RRMS), a real-life study in Sweden reported.
Adverse events (side effects) were more frequent with AHSCT over the first three months, after which long-term side effects were twice more common with Lemtrada.
These findings suggest that RRMS patients willing to accept AHSCT's side effects, especially in the short-term, may benefit more from this one-time treatment approach than the more conventional approach of Lemtrada, the researchers noted.
The study, "Autologous hematopoietic stem cell transplantation compared with alemtuzumab for relapsing–remitting multiple sclerosis: an observational study," was published in the Journal of Neurology, Neurosurgery, and Psychiatry.
AHSCT is an intensive, experimental way of treating MS that is meant to rebuild a patient's immune system so to stop attacks on the brain and spinal cord.
The procedure begins with collecting a patient's own (meaning autologous) healthy hematopoietic stem cells — immature cells that can develop into all types of blood cells — from the bone marrow. These cells are infused back to the patient after a fairly non-aggressive combination of chemotherapy is given to kill their immune cells.
While data from clinical trials suggest that AHSCT may be a more efficient approach in people with relapsing forms of MS than approved disease-modifying therapies (DMTs), such trials did not include more recent high-efficacy DMTs, such as Sanofi-Genzyme's Lemtrada and Genentech's Ocrevus (ocrelizumab).
Researchers at the Uppsala University and the Institute of Neuroscience and Physiology, in Sweden, set out to compare the safety and effectiveness of AHSCT and Lemtrada in people with active RRMS in a real-world setting.
"Although some concerns regarding safety has limited the use of [Lemtrada], it is still considered one of the most efficacious [DMTs] presently available for treatment of RRMS," the researchers wrote.
The team retrospectively analyzed clinical data on 144 RRMS patients treated with AHSCT (69 patients) or Lemtrada (75 patients) from Jan. 1, 2011, to Dec. 31, 2018, at two large MS centers using the Swedish Multiple Sclerosis Register database.
AHSCT was given with a conditioning regimen of the chemotherapy cyclophosphamide (sold under the brand name Cytoxan, among others) and an immunosuppressant to prevent transplant rejection.
Lemtrada (60 mg) was administered directly into the bloodstream for five consecutive days, along with 1000 mg of Solu-Medrol (methylprednisolone), a corticosteroid with anti-inflammatory action, over the first three days. Another dose of Lemtrada (36 mg) was given over three days after one year, and then as needed.
Patients' mean age was between 30 and 35, and all had been living with the disease for an average of six to seven years. During follow-up, 11 patients (7.6%) regardless of treatment group switched to a DMT other than Lemtrada, and three Lemtrada-treated patients (4%) switched to AHSCT.
The study's main goal was to assess the proportion of patients with no evidence of disease activity (NEDA) — a status defined by the absence of relapses, new or enlarging brain lesions (MRI events), and six-month confirmed disability progression — three years after treatment initiation.
Secondary goals included annualized relapse rates, and the proportion of patients without MRI events, clinical relapses, or confirmed disability worsening, as well as those showing disease lessening, stability, or worsening — as assessed with the expanded disability status scale.
The team also analyzed the frequency of side effects during the first three months (early adverse events), and thereafter (late adverse events).
NEDA was achieved by more than twice as many AHSCT-treated patients than by those given Lemtrada (88% vs. 37%) at three years, results showed.
Compared with Lemtrada, AHSCT was also associated with a significantly lower annualized relapse rate (0.04 vs. 0.1 in the Lemtrada group), and a significantly greater proportion of patients free from MRI events (93% vs. 55%), relapses (93% vs. 70%), or confirmed disability progression (97% vs. 82%).
In addition, significantly more patients given AHSCT had reduced disease (57% vs. 45%), while a significantly lower proportion showed disease worsening (1% vs. 12%), compared with those on Lemtrada.
In the first three months of treatment, severe or life-threatening adverse events occurred only among those patients treated with AHSCT (70% of these people). But after that initial period, adverse events were about twice as common in the Lemtrada group.
"Early toxicity after AHSCT occurred to the expected degree and was manageable with standard medical care," the researchers wrote.
The most common long-term adverse event was autoimmune thyroid disease, occurring in 46% of those treated with Lemtrada and 21% of AHSCT-treated patients at three years post-treatment start. No life-threatening long-term side effects or deaths occurred.
"The present study adds to the existing body of evidence on efficacy and safety of AHSCT and suggests that treatment with AHSCT is associated with a higher probability of attaining disease control in comparison with [Lemtrada]," the team wrote, noting that clinical trials are needed to confirm these findings.
Until then, "patients who are willing to accept the predictable side effects of AHSCT and the increased risk of short-term adverse events in a one-time procedure might be better off with AHSCT, while patients who prefer a more convenient treatment that can be administrated in an outpatient setting are probably better served by [Lemtrada]," the researchers concluded.
The team noted that one Phase 3 study underway in Europe (NCT03477500) is comparing AHSCT with Lemtrada, and another Phase 3 trial called BEAT-MS (NCT04047628), taking place in the U.S. and U.K., is also recruiting people with relapsing MS forms to compare the safety and effectiveness of AHSCT against several high-efficacy DMTs, including Lemtrada.