Alliance Calls for Accessible Products Design Down Under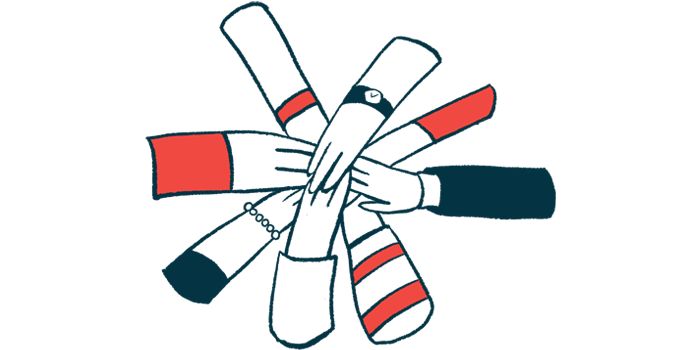 The Accessible Product Design Alliance has released a statement calling for changes in products and packaging design to assure equal accessibility among consumers, including those with disabling disorders such as multiple sclerosis (MS).
Composed of 11 nonprofit health consumer organizations in Australia and New Zealand — including MS Australia — the alliance recognizes how difficulties with accessing packaged products can "cause day to day frustration for people without disability, but for those who have a chronic condition or a disability these products and packaging can become impossible," according to a statement.
MS patients often experience muscle weakness, lack of coordination, difficulty moving their  hands, harms, and legs, fatigue, and pain. The difficulties with packed products exacerbate these symptoms and impose  added burden to patients' quality of life.
Poor vision, which can prevent a person from reading and understanding packaging or product information, also is common in people with MS.
According to a 2020 accessibility survey, 50% of people living with chronic diseases in Australia and New Zealand said they had difficulties with kitchen items, including heavy pots, pans, and kettles.
Also, 69% had difficulties managing mattresses and beds and in tucking in sheets, and another 69% with using vacuum cleaners and ironing boards; 65% had difficulties with baths and 48% with hairdryers. Opening packed products also was a widespread issue.
"Many of us live with the constant frustration of not being able to open easily what appear to be the simplest of items — a packet of biscuits, a jar of jam, a tube of toothpaste. This limits our choices," said Andrew Potter, the national advocacy coordinator of MS Australia who has lived with MS for three decades.
"It's not just about food packaging, which is challenging enough, but many household and personal items come in boxes and packages that are too difficult to open — often we just give up!," he added.
Launched in 2019, the Accessible Product Design Alliance seeks to advocate to government and the packaging industry to improve the packaging design and make products more accessible to consumers. Its goals are to:
raise awareness about how current packaging design impairs product accessibility to people with motor limitations;
support the development of more inclusive product designs;
advocate for government-supported changes in policy and standards that incorporate accessible design principles;
to support research into accessible product and packaging design;
and to work with the alliance's stakeholders and encourage design packaging strategies that take into consideration the needs of people with different levels of disability.
The alliance is committed to collaborating with its members in identifying their accessibility issues and possible solutions, developing accessibility resources for industry partners, launching awards in recognition of inclusive and accessible product and packaging design, and raising awareness of accessibility issues by engaging the media and government.
"A strong focus for MS Australia is to improve quality of life and wellbeing for people with MS, including those living with disability and ageing with MS, which in the context of product and packaging design is significant," said Rohan Greenland, the CEO of MS Australia. "We endorse this call for change, to enable and support more research and help facilitate product designers to develop innovative, accessible and inclusive products and packaging."
In addition to MS Australia, other organizations that form the alliance include: Arthritis Australia; Arthritis New Zealand; Cerebral Palsy Alliance; Cystic Fibrosis Australia; Huntington's Australia; MND Australia; Muscular Dystrophy Foundation of Australia; Parkinson's Australia; Stroke Foundation of Australia; and Pain Australia.