Report: Tecfidera, Aubagio Preferred RRMS Treatments in Canada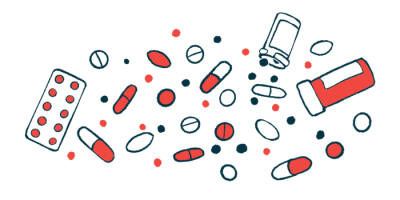 Tecfidera (dimethyl fumarate) and Aubagio (teriflunomide) are the preferred disease-modifying treatments for managing relapsing-remitting multiple sclerosis (RRMS) in Canada, according to a report from Spherix Global Insights.
The report was part of Spherix's RealTime Dynamix: Multiple Sclerosis (Canada) service, which collects data on market trends of MS treatments in Canada by surveying healthcare providers in the country. This most recent report is based on responses from 47 MS specialists and neurologists, given in October and early November.
The preference for Tecfidera and Aubagio as a first-line RRMS treatment, "is easily seen in the strong reliance on these brands for first-line RRMS prescribing, especially among patients presenting without concerning prognostic profiles," according to a press release from Spherix.
Tecfidera is marketed by Biogen, and Aubagio by Sanofi. Generic versions of both medications are available.
Notably, another Biogen medication called Vumerity (diroximel fumarate), which is essentially a next-generation version of Tecfidera designed to have a better tolerability profile, is currently being reviewed by Health Canada.
In the U.S., Vumerity was approved in 2019, before any generics for Tecfidera entered the market, which provided an opportunity for physicians to adopt Vumerity. But a Canadian approval following the availability of cheaper Tecfidera generics may send Vumerity in a different direction.
"Robbed of the opportunity to convert patients from Tecfidera to Vumerity ahead of generics, the dominance of the first-to-market fumarate will likely be greatly eroded by the time Biogen's next-generation agent is approved and launched (let alone given recommendation for reimbursement)," Spherix stated.
The Spherix report also found very little use of Zeposia (ozanimod), an MS therapy sold by Bristol Myers Squibb.
Despite a strong launch in Canada following its approval in late 2020, the report found that Zeposia's use has been hindered because of a negative recommendation from the Canadian Drug Expert Committee (CDEC). The CDEC is part of the Canadian Agency for Drugs and Technologies in Health, and is responsible for issuing recommendations on whether therapies should be reimbursed under Canada's publicly funded health insurance programs.
Zeposia is a type of therapy called an S1P receptor modulator. According to Spherix, the success of Janssen's Ponvory (ponesimod), another S1P receptor modulator, "will ultimately hinge on the CDEC reimbursement recommendation."
Another finding from the Spherix report is a continual increase in the use of anti-CD20 therapies, namely Roche's Ocrevus (ocrelizumab) and Novartis' Kesimpta (ofatumumab), which was approved in January and has been used increasingly since its availability in the country.
"Continued Kesimpta uptake coupled with anticipated stable Ocrevus share suggest that the anti-CD20 class will become increasingly dominant in the coming year," according to Spherix.
Another anti-CD20 therapy, TG Therapeutics' ublituximab, is currently in development, and may hit Canadian markets as soon as 2023, which "would only add fuel to this fire," according to Spherix.
In addition to the anti-CD20 medicines, the Spherix report also noted increasing use of EMD Serono's Mavenclad (cladribine).