More Skin Cancer Reported to FDA From Patients on Certain Oral DMTs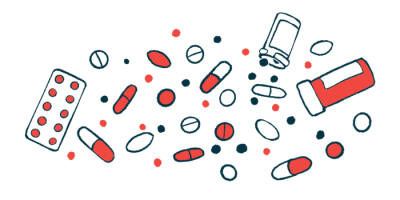 Multiple sclerosis (MS) treatments belonging to the class of sphingosine 1-phosphate (S1P) receptor modulators — such as Mayzent (siponimod) and Gilenya (fingolimod) — may be associated with a greater likelihood of skin cancer, results from a real-world study suggest.
The association was the greatest for a form of cancer called basal cell carcinoma, and was also observed for Lemtrada (alemtuzumab) and Mavenclad (cladribine), although to a lesser extent. Ocrevus (ocrelizumab) also seems to increase the likelihood of melanoma.
The findings, which stem from an analysis of skin cancers reported as treatment adverse events in the FDA Adverse Event Reporting System (FAERS), highlight the need for close skin monitoring in patients receiving such therapies, the researchers wrote.
The study, "S1P receptor modulators in Multiple Sclerosis: Detecting a potential skin cancer safety signal," was published in the journal Multiple Sclerosis and Related Disorders.
S1P receptor modulators are a class of oral disease-modifying therapies (DMTs) that work to "trap" immune cells inside lymph nodes, preventing them from getting into the nervous system and causing damage.
Gilenya became the first treatment of this class to be approved by the U.S. Food and Drug Administration in 2018, and was closely followed by Mayzent in 2019, Zeposia (ozanimod) in 2020, and Ponvory (ponesimod) in 2021.
In previous Phase 3 trials, people receiving these oral DMTs developed skin cancers more frequently than those on a placebo. However, "evidence is insufficient to support a causative link," the researchers wrote.
To explore the potential association between S1P receptor modulators and the development of skin cancers, a team at the Aristotle University of Thessaloniki, in Greece, examined the FAERS database for reports of basal cell carcinoma, squamous cell carcinoma, or melanoma among people receiving DMTs for MS. The international database records real-world spontaneous adverse events submitted to the FDA.
The analyses included reports of skin cancers on a number of DMTs, from 2004 to 2020. Medications included the approved S1P modulators Gilenya, Mayzent, and Zeposia, as well as interferon medications, glatiramer acetate (sold as Copaxone among others), Tecfidera (dimethyl fumarate), Aubagio (teriflunomide), Ocrevus, Lemtrada, and Mavenclad.
After removing duplicated reports and those with incorrect or missing data, the final analyses included 203,196 reports, 944 of which were of skin cancer, from individual MS patients.
An initial analysis estimated the likelihood of developing any skin cancer on a given drug after accounting for age, gender, country, use of immunosuppressants, corticosteroids, and use of multiple DMTs. Results showed that Mayzent had the greatest association, increasing the likelihood of skin cancer by 9.7 times.
Gilenya, Lemtrada, and Mavenclad also significantly increased the chances of having skin cancer (about 3- to 5-fold), but there were not enough reports of Zeposia to detect an association.
The researchers then examined each DMT's association with the different forms of skin cancer. While Gilenya was associated with basal cell carcinoma, squamous cell carcinoma, and melanoma, Mayzent was only significantly associated with basal cell carcinoma (increasing the chances of that cancer by nearly 23-fold).
Among the other DMTs, Lemtrada was also significantly associated with all three forms of skin cancer, and Ocrevus was significantly associated with a higher likelihood of melanoma alone.
Overall, this analysis of real-world data suggests a potential increased risk of skin cancer, particularly of basal cell carcinomas, in patients treated with Gilenya and Mayzent.
"Monitoring measures such as skin examination at baseline to screen for precancerous skin lesions or additional risk factors, regular dermatologic examinations, and patient's education for regular self-skin controls seem indicated for MS patients under treatment with S1P receptor modulators," the researchers wrote.
"A potential association between S1P1 modulators as well as other DMTs (such as alemtuzumab and ocrelizumab) with melanoma warrants further investigation, especially since this type of skin cancer has a considerably worse prognosis than basal cell carcinoma," they concluded.