Low Levels of APP Molecule Found in Patients With MS-related Fatigue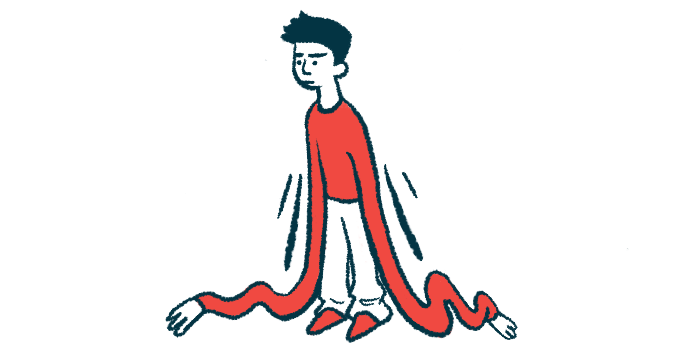 Multiple sclerosis (MS) patients with fatigue have significantly lower levels of amyloid precursor protein (APP) — a molecule involved in nerve cell function — in the cerebrospinal fluid (CSF) relative both to those without this common symptom and healthy people, a study shows.
The CSF is the liquid that bathes the brain and spinal cord.
In addition, lower APP levels were significantly associated with more fatigue. This further points to the amyloid precursor protein as a potential biomarker of disease-associated fatigue in people with MS, the researchers noted.
"The aim of this study was to find an objective biomarker that separates [MS-related fatigue] from [no related fatigue] and correlates with fatigue in MS," the team wrote. "We found an inverse correlation between [fatigue severity] and APP in MS."
Further studies are needed to confirm these findings and clarify the underlying mechanisms of this potential link.
The study, "Cerebrospinal fluid amyloid precursor protein as a potential biomarker of fatigue in multiple sclerosis: A pilot study," was published in the journal Multiple Sclerosis and Related Disorders.
MS is characterized by the loss of myelin — the protective sheath around nerve fibers, or axons. That loss of myelin leads to axonal degeneration in the central nervous system (CNS), which is comprised of the brain and spinal cord, and neurological damage.
Affecting about 80% of patients, fatigue is the main cause of disability in MS. Notably, this symptom can be caused not only by a neurologic disease, but also by diseases outside the CNS, and can exist as a separate condition.
Measures currently available for assessing this symptom involve subjective standardized questionnaires that are unable to distinguish its different types, emphasizing a need "for objective biomarkers of fatigue in MS," the researchers wrote.
With this in mind, a team of researchers in Sweden explored a panel of 17 molecules reflecting structural and functional changes in the brain to serve as CSF biomarkers of MS-related fatigue.
These included markers of synapses, a neuronal damage biomarker, tau protein, and amyloid-related molecules — beta-amyloid protein and its precursor, APP. Markers of cellular waste breakdown and recycling and orexin-A, a brain chemical messenger that regulates sleep-wake cycles, also were explored as part of that panel.
Synapses are the sites of transmission of chemical messengers and electrical signals between nerve cells. Tau and amyloid-related proteins are involved in nerve cell function, and while their accumulation in toxic clumps contributes to Alzheimer's disease, mouse studies suggest that they may have beneficial effects in MS when given in small amounts.
The team analyzed clinical parameters and CSF samples from 31 MS patients, who had a mean age of 38.6 years, and 17 healthy people, with a mean age of 26.9. Most patients (90.3%) had relapsing-remitting MS (RRMS), while three had secondary progressive MS (SPMS).
Fatigue was assessed with the Fatigue Severity Scale (FSS) and insomnia — which has been associated with fatigue — with the Insomnia Severity Index (ISI). Based on the FSS score, 19 MS patients were found to have this symptom, while 12 were not.
Results showed that MS patients both with and without fatigue had significantly higher levels of neurofilament light chain, a marker of neuronal damage, relative to healthy controls.
In addition, fatigued patients had significantly lower levels of APP than the other two groups. APP was the only molecule significantly associated with the FSS in MS, "explaining 21–26% of the variance in fatigue in the MS group," the team wrote.
Further analyses showed that APP levels were not significantly associated with other clinical parameters, but were moderately linked to multiple other markers analyzed.
Moreover, higher FSS scores were significantly associated with greater ISI scores — further supporting the fatigue-insomnia link — and longer disease duration in MS patients, as well as more lesions in both the brain and spinal cord in those with fatigue.
However, "lesion load did not correlate with fatigue in all MS patients," the team wrote, suggesting that "it may not be lesion load itself, but rather lesion location, that is important in the development of MS fatigue."
No other molecules showed significantly different CSF levels between groups or were significantly associated with fatigue in MS.
"To the best of our knowledge, this study is the first to find lower APP levels in a patient group, and the first to investigate the relationship of APP and fatigue in any disease," the researchers wrote.
While further research is needed to assess whether lower APP levels are specific to MS-related fatigue, and in both RRMS and SPMS patients, "the importance of APP in axonal myelination, formation and health further corroborates [this] hypothesis," the scientists added.
As such, disrupted APP metabolism in fatigued MS patients may be related to the development of fatigue.
This also is supported by the fact that Tysabri (natalizumab), the only MS immunotherapy shown to significantly reduce fatigue, was previously reported to increase patients' CSF APP levels. This suggests that "restored APP levels may mediate the fatigue-alleviating effect of [Tysabri]," the team wrote.
Notably, some fatigued MS patients showed APP levels similar to those without fatigue, further emphasizing that "not all fatigued patients suffer from MS-related fatigue, so not all … are expected to have altered levels of a biomarker reflecting possible MS-related structural or functional changes causing fatigue," they added.
Since fatigue "is the main cause of impaired ability to work," measuring APP levels in fatigued MS patients may be useful "to support the claim that the patient's fatigue is a part of their neurological disease and a valid cause for not being able to work full-time," the researchers wrote.