Sexual Dysfunction Linked to MS Fatigue, Psychological Symptoms
Severity of dysfunction not associated with MRI measures of disease activity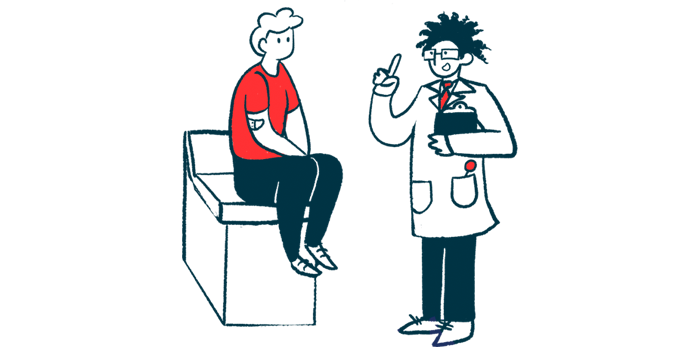 The severity of sexual dysfunction doesn't seem to be associated with MRI measures of disease activity in multiple sclerosis (MS), but it was significantly linked with depression, anxiety, and fatigue, a small study found.
The findings highlight the complex nature of sexual dysfunction in MS and "underscore the importance of taking into account psycho-behavioral symptomatology when devising effective treatment approaches," the researchers wrote.
The study, "Quantitative spinal cord MRI and sexual dysfunction in multiple sclerosis," was published in the Multiple Sclerosis Journal – Experimental Translational and Clinical.
Sexual dysfunction is a common symptom of MS, affecting an estimated 31-92% of both men and women. It has a significant impact on a person's mental and physical well-being, but few patients discuss sexual health with their physician.
While fatigue and mood can play a role in sexual dysfunction in MS, damage to the spinal cord is considered an important contributor. Understanding further how brain and spinal cord architecture is therefore linked with sexual dysfunction in MS may benefit patients.
Link between spinal cord changes, sexual dysfunction
A research team from the University of Toronto, Canada evaluated the link between sexual dysfunction and MRI measures of brain and spinal cord changes in people with MS.
Their analyses included 17 patients, most of whom were men (71%) with a median age of 46.9. Most had relapsing-remitting MS, followed by secondary progressive and primary progressive MS.
The participants had been living with MS for a mean of 15 years, and most (83%) were receiving a disease-modifying therapy. Also, 65% had a history of a psychiatric condition, including anxiety, depression, substance abuse, or psychosis.
Sexual dysfunction was self-reported by all patients and its severity was evaluated via two questionnaires validated for use in MS patients, the Multiple Sclerosis Intimacy and Sexuality Questionnaire-19 (MSISQ-19) and the Sexual Quality of Life Questionnaire (SQoL) for men (SQoL-M) and women (SQoL-F). In the MSISQ-19 questionnaire, higher scores indicate greater sexual dysfunction, while in the SQoL they indicate better sexual quality of life.
The examined population had mean MSISQ-19 scores of 40.72 and mean SQoL scores of 55.88. Also, 55% had moderate to severe depression and anxiety.
In a first analysis, the researchers found no significant associations between sexual dysfunction severity and indicators of MS disease activity, such as relapse rates, disability scores, disease duration, and MS type.
Also, the severity of sexual dysfunction showed no correlation with any of the brain MRI measures (including brain shrinkage and lesion volume) or spinal cord MRI measures (including lesion count, myelin density, and nerve fiber organization).
A significant association was observed between sexual dysfunction, as assessed with the MSISQ-19, and both anxiety and fatigue, however.
Brain and spinal cord MRI measures were not statistically associated with sexual dysfunction when mood and fatigue were taken into account as possible confounders, further statistical analyses showed.
In contrast, depression correlated with sexual dysfunction severity in models that took into account brain shrinkage, and anxiety was also an independent factor correlating with sexual dysfunction in models that accounted for differences in spinal cord damage.
Fatigue also showed an independent correlation with sexual dysfunction severity in models that considered spinal cord architecture and brain shrinkage.
Overall, "we found no correlations between quantitative MRI measures in the brain and [spinal cord] and severity of [sexual dysfunction]," in people with MS, the researchers wrote. However, "psychiatric symptomatology and fatigue severity demonstrated relationships with [sexual dysfunction]."
The findings suggest that managing approaches directed at improving mood and fatigue in people with MS may help address sexual dysfunction in these patients, although the researchers noted "clinicians should approach this topic with sensitivity and discuss the complexity and possible links with mood with patients in a holistic manner."