FDA OKs Phase 3 Trial of Masitinib for Progressive Forms of MS
Primary progressive or non-active secondary progressive MS patients eligible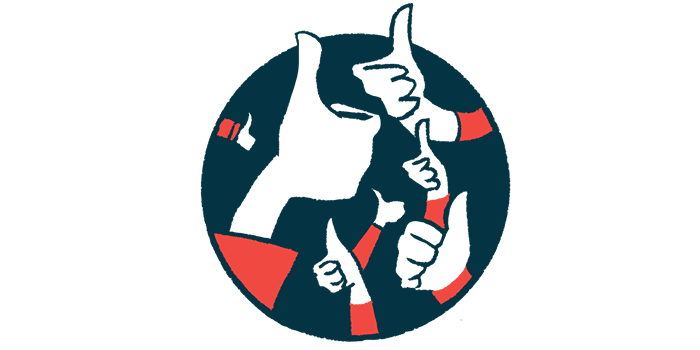 The U.S. Food and Drug Administration (FDA) has cleared AB Science to initiate a Phase 3 clinical trial of its investigational treatment masitinib in people with progressive forms of multiple sclerosis (MS).
The decision follows approvals in several European countries that will also host trial sites, including Sweden and France.
The MAXIMS Phase 3 trial (NCT05441488), also known as Study AB20009, is expected to include up to 800 participants at about 75 sites in Europe, the U.S., Canada, Israel, and South Africa. Currently, a dozen sites in France, Greece, Poland, Spain, Ukraine, and Russia are enrolling participants.
Eligible participants, ages 18–65, must have either primary progressive (PPMS) or non-active secondary progressive MS (SPMS), and no evidence of active inflammatory brain lesions.
"We are very pleased to receive FDA approval for this confirmatory study," said Patrick Vermersch, MD, PhD, professor of neurology at the University of Lille, France, and principal investigator of the study, in a company press release. "This demonstrates interest from the health authorities in the masitinib program in progressive forms of multiple sclerosis and more broadly in neurodegenerative diseases, and also their acknowledgement that masitinib has viable neuroprotective role via its mechanism of action, which we believe is supported by the scientific and clinical data."
While PPMS and non-active SPMS account for about 15% and 35% of all MS cases, Ocrevus (ocrelizumab) remains the only approved treatment for PPMS and mitoxantrone the only therapy available for non-active SPMS.
Masitinib is an orally available small molecule designed to reduce the activity of certain cells of the innate immune system – the body's first line of defense against foreign invaders – which have become increasingly implicated in the mechanisms underlying progressive MS.
How masitinab works, results of Phase 2b/3 trial
The experimental treatment selectively blocks enzymes called tyrosine kinases that are essential for microglia and mast cells to function. By suppressing these cells, masitinib could reduce inflammation and slow disease progression.
According to AB Science, masitinib's mechanism of action is different from other tyrosine kinase inhibitors being developed, such as evobrutinib, tolebrutinib, and fenebrutinib, which mainly target the immune B-cells that drive a different type of immune response, called adaptive immunity.
The company believes its experimental therapy could complement these other treatments.
Masitinib's safety and effectiveness were evaluated in a previous Phase 2b/3 trial, called AB07002 (NCT01433497). It enrolled 611 patients with non-active SPMS or PPMS who were randomly assigned to receive one of two doses of masitinib (4.5 or 6 milligrams per kilogram per day) or a placebo twice daily for 96 weeks (about two years).
Final data, published early last year, showed the trial met its main goal, with masitinib's low dose outperforming a placebo at slowing disability progression, as assessed with the Expanded Disability Status Scale (EDSS), in both non-active SPMS and PPMS patients.
This dose also significantly reduced the risk of first disability progression by 42%, confirmed three-month disability progression by 37%, and of reaching an EDSS score of 7.0, which reflects a degree of disability severe enough that a wheelchair is required.
Those on the 4.5 mg/kg dose were 47% more likely to have either an easing of their disability or no disability progression. Also, this dose significantly improved arm and hand function in both patient groups and overall health among non-active SPMS patients.
Safety findings were consistent with previous reports, with common side effects including diarrhea, rash, nausea or vomiting, swelling, and itchy skin. There was no evidence of an increased infection risk with masitinib, giving it a possible advantage over other treatments that carry a greater risk for infections, according to AB Science.
The ongoing MAXIMS trial was designed to confirm the positive safety and efficacy findings. Participants will be randomly assigned to receive twice daily masitinib (4.5 mg/kg per day) or a placebo for two years. The dose will be titrated up to 4.5 mg/kg after four weeks of 3 mg/kg a day.
The trial's main goal is to evaluate whether masitinib is superior to a placebo at delaying a confirmed disability progression. Secondary goals include overall changes in EDSS score over two years, time to reaching an EDSS score of 7, and changes in brain volume and lesions, as assessed by MRI imaging. Self-reported quality of life will also be assessed.
The FDA's decision is the third approval AB has received for a confirmatory clinical trial of masitinib for a neurological indication. The company is also testing it for amyotrophic lateral sclerosis (ALS) and Alzheimer's disease.