Tascenso ODT, a Gilenya Alternative, Wins New FDA Approval in MS
New therapy slated to launch in February with patient support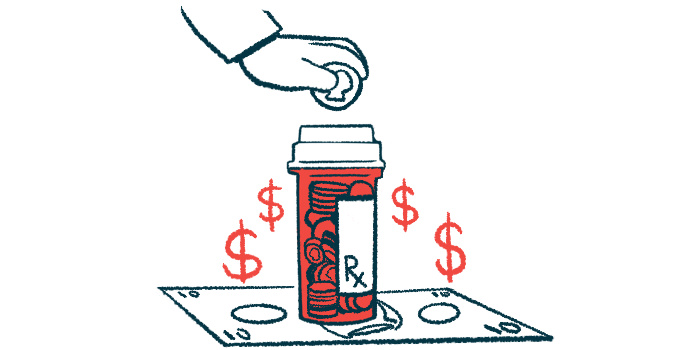 The U.S. Food and Drug Administration has approved Tascenso ODT, a bioequivalent formulation of the multiple sclerosis (MS) therapy Gilenya (fingolimod), at a higher patient dose, according to the pharmaceutical company that will market the treatment in the U.S.
The newly approved therapy, which is delivered as disintegrating tablets, is expected to be available to patients in February, Cycle Pharmaceuticals said in a company press release.
A bioequivalent medicine is one that has the same active ingredient and is proven to be equally safe and effective as an original medication. This novel formulation of fingolimod was developed by Handa Neuroscience, which partnered with Cycle to commercialize the therapy in the U.S.
The new medication is approved for the same indications as the original formulation — specifically, for children and adults, ages 10 and older. It is indicated for patients with clinically isolated syndrome (CIS), relapsing-remitting MS (RRMS), and active secondary progressive MS (SPMS).
"We're thrilled that the FDA has approved Tascenso ODT for MS patients," said Chikai Lai, deputy CEO of Cycle.
Cycle: Bioequivalent medicine offers new options for patients
Like Gilenya, the bioequivalent formulation is available in two dose strengths: 0.25 mg and 0.5 mg. However, while the original is available in regular capsules that must be swallowed, Tascenso ODT is delivered as orally disintegrating tablets (ODT) that dissolve on the tongue in just a few seconds.
The commercial launch of the bioequivalent formulation will be accompanied by a full patient support program. according to Cycle. That program aims to address a care gap and financial difficulties patients may face when the patient support program for Gilenya is withdrawn on March 31.
The Gilenya GO program was designed to offer patients ongoing one-on-one support, including navigation of insurance coverage and educational resources, when starting on the therapy. Among the offerings is financial assistance for patients, including a $0 copay program to help keep the medication affordable.
However, generic versions of Gilenya are expected to become available during this year — and this type of assistance will no longer be offered by the company. Novartis will continue to offer co-pay support for patients on Gilenya only until the end of 2023.
Cycle's program, called Cycle Vita, will offer similar support to the GO program. The company believes Tascenso ODT and CycleVita are an option for patients who may need to switch from Gilenya in light of Gilenya GO's cessation, but also for patients starting on fingolimod treatment for the first time.
The program "will allow patients who were facing a switch to a different disease modifying therapy following the withdrawal of patient support services around Gilenya, to remain on fingolimod and avoid any potential side effects, disease advances and worry that can arise when discontinuing or switching treatment," Lai said.
Tascenso ODT was first approved in December 2021 at a 0.25 mg dose for pediatric patients, 10 and older, who weighed up to 40 kg (almost 90 pounds).
Now, the FDA approved the higher, 0.5 mg dose for adult and pediatric patients weighing 40 kg or more, making the medication available for the exact same indications as Gilenya.
To support that approval, studies were conducted that established Tascenso ODT's bioequivalence to Gilenya. Bioequivalence means it has the same safety profile, side effects, and effectiveness.
For patients stopping Gilenya this year, Tascenso could be a promising alternative to help avoid disease progression once Gilenya is stopped.
"I'm incredibly pleased that eligible persons with MS will be able to continue to be treated with fingolimod, via Tascenco ODT, where appropriate, meaning that their ongoing therapy remains consistent," said Jon Santoro, MD, an associate professor of neurology and pediatrics at the University of Southern California and director of neuroimmunology at the Children's Hospital of Los Angeles.
"This will reduce therapeutic uncertainty given the potentially challenging circumstances they could have faced had an alternative bioequivalent not been made available," Santoro added.
Enrollment in the Cycle Vita program takes about 24 hours. Patients using the program can expect "support to assist you with managing every aspect of your therapeutic routine," Cycle states on the program's site.
This includes an at-home first dose observation and assessment, a bridge program to support patients transitioning from another fingolimod product, co-pay assistance, and medication adherence support. 
"We created Cycle Vita, as our dedicated hub program to deliver individualized product support, and are delighted to offer this to eligible MS patients," Lai said. "We believe that this wider offering will help any patients transitioning to Tascenco ODT in 2023 to do so as seamlessly as possible with maximum support."