NMSS Names New Jersey Facility Center for Comprehensive MS Care
Hackensack Meridian Jersey Shore University Medical Center given distinction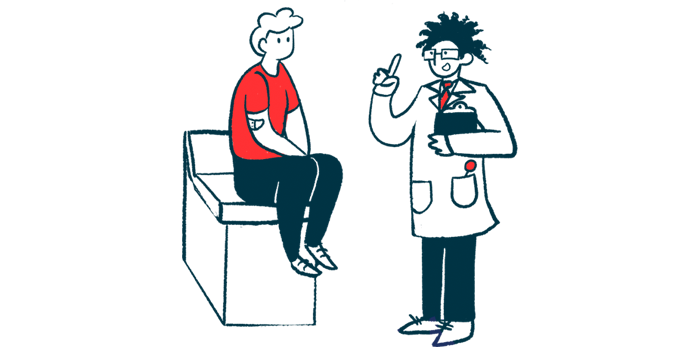 The National Multiple Sclerosis Society's (NMSS) Partners in MS Care program has designated the multiple sclerosis center at Hackensack Meridian Jersey Shore University Medical Center as a Center for Comprehensive MS Care.
With the designation, New Jersey now has two Comprehensive MS Care centers serving multiple sclerosis (MS) patients in Monmouth and Ocean counties.
"I'm incredibly proud of the center's team and the care they provide their patients," Alan Colicchio, MD, chair of neurology at the center, said in a press release.
"Patients have access to complete diagnostic testing specifically designed for MS and emerging therapies available through clinical trials. They receive assistance with appointments and scheduling, providing convenience by allowing for multiple consultations in one visit," added Colicchio, who is also medical director at Hackensack's Neuroscience Care Transformation Service.
MS comprehensive care centers provide range of treatments, services
Partners in Care are healthcare providers with demonstrated knowledge and expertise in MS. They can also help to connect patients with information, resources, and support available through the NMSS.
Centers in this program provide coordinated multidisciplinary care and are staffed with specialists including neurologists, physical and occupational therapists, mental health providers, urologists, neuro ophthalmologists, experts in pain and sleep, and long-term care. Each is selected by a national NMSS committee.
Jersey Shore offers a range of services and treatments to address issues that include speech and swallowing, the bladder and bowel, sexual function, sleep, headaches, spasticity, and pain, vision, and psychological well-being.
As medical director of the Jersey Shore center, David Duncan has treated MS patients for nearly 30 years. He and his team help patients live as fully as possible through MS symptom management, with a goal of preventing progression.
"This recognition is a confirmation of the extensive programming put in place by Dr. Duncan, a leading authority on multiple sclerosis, and the entire MS Center team," said Vito Buccellato, president and chief hospital executive of Jersey Shore.
Jersey Shore's MS Center, which opened in 2019, is part of Hackensack Meridian Health's Neuroscience Institute, which offers comprehensive care for a host of neurological conditions.
"Jersey Shore continues to attract neurological experts, like Dr. Duncan, and receive national quality accolades recognizing the specialized care they provide," said Kenneth N. Sable, MD, a regional president at Hackensack Meridian Health. "I'm extremely proud of the MS Center team's efforts to provide their patients with the best care and experience."
To make an appointment at the Jersey Shore's MS Center, call 732-897-3620.