Experts call for testing for PML risk genes to guide MS treatments
PML is a life-threatening infection caused by the John Cunningham virus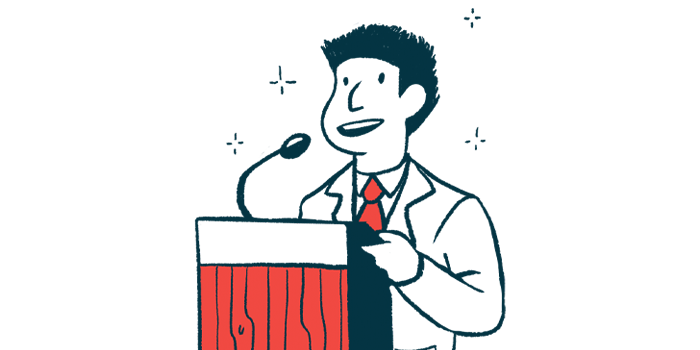 A pair of experts are calling for genetic tests to be developed to identify people at higher risk of developing progressive multifocal leukoencephalopathy (PML), a serious brain infection that can occur as a side effect of certain multiple sclerosis (MS) treatments.
"The availability of a simple, relatively inexpensive test that can identify the genes that put one at risk for PML would be enormously helpful in the management of patients … Tests for these genes would also be helpful for informing the patient and the family about relative risks," the researchers wrote in "Commentary: Progressive multifocal leukoencephalopathy genetic risk variants for pharmacovigilance of immunosuppressant therapies," an editorial published in Frontiers in Neurology.
PML is caused by the John Cunningham (JC) virus, which commonly infects people but doesn't usually cause health problems. PML only develops in those with a weakened immune system.
In MS, the immune system launches an out-of-control inflammatory attack that damages nerves in the brain and spinal cord. Available MS therapies work to suppress immune activity, which can prevent MS from getting worse, but increase a person's susceptibility to serious infections such as PML.
Among all MS treatments, Tysabri (natalizumab) is known to have the strongest association to PML and carries a boxed warning about it. Other widely used treatments that can increase PML risk include Tecfidera (dimethyl fumarate), Gilenya (fingolimod), Kesimpta (ofatumumab), and Ocrevus (ocrelizumab).
In a study published last year, researchers identified rare variations in four genes — C8B, FCN2, LY9, and STXBP2 — that were significantly associated with an increased risk of PML in patients on these therapies, and in other conditions where the immune system is compromised.
In the editorial, the scientists noted that all four genes are known to be involved in regulating immune function. Because the immune system normally helps prevent harmless JC virus infections from developing into severe PML, the association between these genes and risk for infection is "not surprising," they said.
The scientists called for a test to be developed that can identify variants in these risk genes and help determine who is more likely to develop PML and provide alternative treatment approaches.
"The widespread use of such testing could potentially allow the physician to use alternative therapies that do not carry the same risk of PML," they wrote. "In those instances where alternative therapies do not exist, it would alert the treating physician to the importance of careful and frequent evaluation of PML."
"Preventative screening for these variants should become part of the standard of care," Lawrence Steinman, MD, a professor at Stanford University whose lab developed Tysabri, said in a news release about the editorial. Steinman was not associated with the editorial nor the study that identified the four risk genes.
The news release also cites Franklin Jordan, 58, who developed PML after taking Tysabri. "I would have taken the test in a minute. If I knew I was positive, I wouldn't have taken Tysabri," Jordan said.