Early treatment with Mavenclad, antibodies eased highly active MS
Study findings support importance of early treatment with high-efficacy meds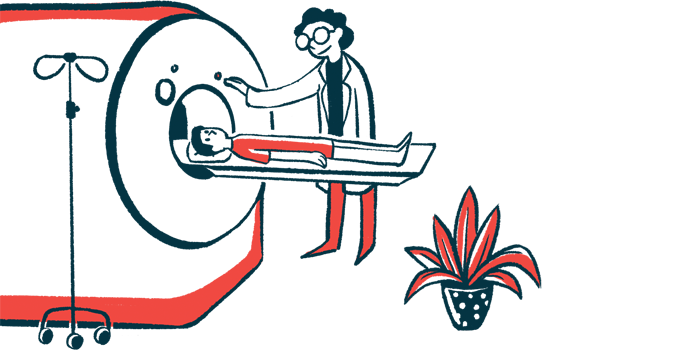 Early treatment with Mavenclad (cladribine) or monoclonal antibodies is more likely to control symptoms in people with highly active multiple sclerosis (MS), a study in Argentina suggests.
Highly active disease usually is considered when frequent relapses occur and there is an increasing burden of brain magnetic resonance imaging (MRI) lesions.
Starting early on highly-effective therapies in this patient population was more effective at reducing relapses, disease progression, and inflammatory lesions two years after beginning treatment.
The researchers noted these "findings support the importance of early treatment initiation with high-efficacy medications."
The study, "Achieving no evidence of disease activity-3 in highly active multiple sclerosis patients treated with cladribine and monoclonal antibodies," was published in the Multiple Sclerosis Journal – Experimental, Translational and Clinical.
MS occurs when a person's immune system mistakenly attacks the myelin sheath, the protecting coating around nerve cells that helps them send electric signals efficiently. This leads to inflammation, further damaging the myelin sheath and leading to the progressive degeneration of nerve fibers and MS symptoms.
Most people with MS are diagnosed first with relapsing-remitting MS (RRMS), characterized by periods of new or worsening symptoms — relapses — followed by periods of remission when symptoms ease.
Highly active MS often is associated with a poor prognosis, including incomplete recovery from relapses and a shorter time between relapses.
Monoclonal antibodies and Mavenclad (high-efficacy therapies, HETs) are the most widely used therapies for highly active MS. These treatments are used to achieve the absence of relapses, slow disability progression and MRI activity — called "no evidence of disease activity"-3 (NEDA-3).
Reaching a NEDA-3 status within the first two years of treatment has been shown to predict the absence of long-term disability in the following years.
Study design
To determine the proportion of people with highly active MS under HETs  who achieve NEDA-3 at one or two years, and identify the factors associated with failing this goal, researchers followed 323 RRMS patients who were part of a retrospective study (NCT03375177) that used the Argentina MS patient registry (RelevarEM).
Participants' mean age at diagnosis was 30.15 years, and mean age at HET initiation was 36.49.
The most frequently used HET was Tysabri (natalizumab) (34.4%) and for 44.27% of patients, the first disease-modifying treatment was a HET. The most frequent treatment prior to a HET was Gilenya (fingolimod) (30.7%).
Patients treated with monoclonal antibodies had a higher relapse rate in the previous year and higher Expanded Disability Status Scale (EDSS) scores before treatment than those treated with Mavenclad.
Among the study participants, 78.51% achieved NEDA-3 within the first year of treatment, and 68.12% within the first two years. Patients who started early on HETs to control disease activity reached NEDA-3 more frequently: 85.82% and 83.21% reached NEDA-3 in the first and second year, respectively.
In contrast, among those who started on other treatments and transitioned to HETs, 62.54% achieved NEDA-3 in the first year and 70.43% in the second year. This difference was considered highly significant.
Among patients who started early on HET, those with shorter disease duration and shorter time between first treatment and current treatment achieved significantly more NEDA-3. These patients had a higher probability of achieving NEDA-3 at two years; they were 5.58 times more likely to achieve this goal than those who started on other treatments and transitioned to HETs.
"Our findings are in line with recent communications suggesting a better control of the disease in the early stages when a more aggressive therapeutic strategy is used for the treatment of MS," the researchers concluded.