Would You Fund My MS Treatment?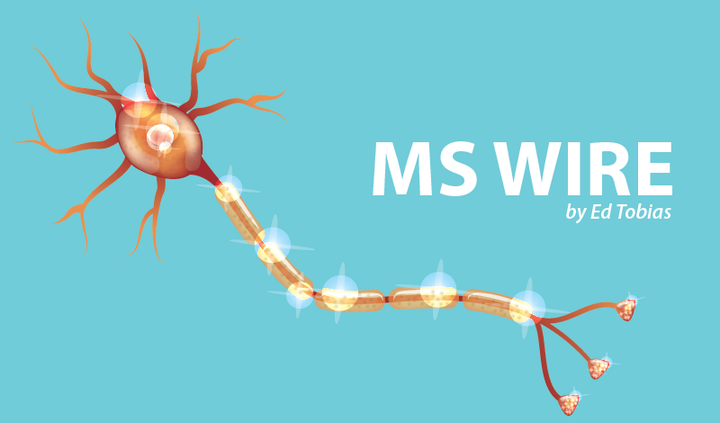 I'm not asking for your money.  (At least not yet.)  But I've recently seen a lot of news stories about MS patients who are.
Multiple sclerosis battler fights for $200,000 treatment
Or…
Fundraiser for Deanna
Or…
Burbage dad's £50,000 appeal to fund surgery
With the cost of a stem cell transplant in the £50,000 range and the cost of the latest disease-modifying drugs ranging upward of $50,000 a year in the U.S., it's no wonder that many multiple sclerosis patients are turning to the good will of others to help pay for the treatment they need.
Enter 'Crowdfunding'
Crowdfunding is an outgrowth of crowdsourcing … the concept of reaching out via the internet to gather information from a lot of people.  But, in this case, it's money that's being sought, rather than info.  Websites such as gofundme.com and indego.com are designed for general fund-raising, but they've helped many MS patients and their families tap the world for financial help.
A search of Go Fund Me turns up thousands of people who say they're trying to raise money to treat MS.  Most seem to have received several thousands of dollars, but a few are in the $10,000 to $20,000 range. I spotted one, for a man in Georgia, who is raising money to continue needed therapy after undergoing HSCT treatment in April.  His fund's topped $66,000.
Some crowdfunding sites, such as fundly.com, youcaring.com and giveforward.com, are designed specifically for charitable causes.  You Caring has only about 300 MS-related requests, but those on that site seem to do well at reaching their donation goals, which range from a few thousand dollars to $300,000.
Most of these sites allow you to upload pictures and videos to help you tell your story, but you'll probably want to do more than that to tell people that you're there.  Spread the word about your crowdfunding on social media sites such as Facebook, Twitter and Pinterest.  And continue to post to those sites to report on your progress, (or lack of it).  You'll need to keep the funding fires burning.
The sites will take a piece of your pie
Before you travel down this road be sure to read the fine print, because there's still no such thing as a free lunch.  Youcaring.com will take 2.9% of what you raise, plus 30 cents for each donation.  Gofundme.com deducts a 5% fee from each donation plus a 2.9% "processing fee" and 30 cents for each donation.  (Its processing fee is a bit less outside the U.S.).
Some crowdfunding sites also raise those percentages if you fail to meet your fundraising goal.  Some also charge the donors for their donations. It's also a good idea to check with a tax accountant to see if you'll be taxed on what you raise and, if so, whether there are legal strategies you can use to limit what you need to give back.
Crowdfunding isn't the only way to go
There are other ways to receive help with the cost of MS drugs.  Some drug companies have assistance programs and there are foundations that provide grants to eligible patients. Getting into those programs can be bit complicated and time-consuming.  In the case of the foundations, some luck and being in the right place a the right time is also necessary.  This will all be the subject of a future MS Wire column.
Meanwhile, please share any stories that you have about experiences with crowdfunding.
[Other posts can be found on my personal blog: www.themswire.com.]
Note: Multiple Sclerosis News Today is strictly a news and information website about the disease. It does not provide medical advice, diagnosis, or treatment. This content is not intended to be a substitute for professional medical advice, diagnosis, or treatment. Always seek the advice of your physician or other qualified health provider with any questions you may have regarding a medical condition. Never disregard professional medical advice or delay in seeking it because of something you have read on this website. The opinions expressed in this column are not those of Multiple Sclerosis News Today, or its parent company, BioNews Services, and are intended to spark discussion about issues pertaining to multiple sclerosis.