Know Your MS Treatment Options and Minimize Your Regrets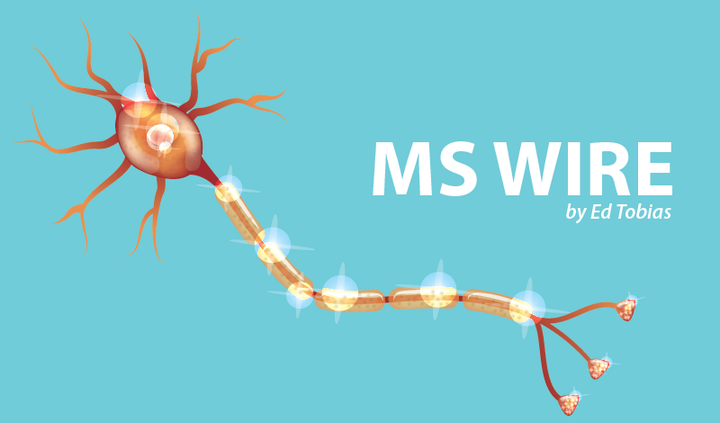 A few weeks ago I wrote a column titled, "Why Can't Some MS Docs Communicate With Their Patients?" It's very unlikely that two doctors from the Cleveland Clinic — Mikkael A. Sekeres and Timothy D. Gilligan — read that column. But they, too, have written a piece about a failure to communicate.
In "Informed Patient? Don't Bet On It," which appeared in the March 1 issue of the New York Times, the doctors wrote:
"Over your lifetime of seeing us, we have trained you that we will look impatient and concerned if you say you didn't understand something or if you have a lot of questions. After all, we're busy and have other patients to see. Shame on us."
Doctors Sekeres and Gilligan believe that this communication failure can sometimes lead to dangerous results, including one that I overlooked when I wrote my column. It's that "informed consent … is commonly not-so-well informed." This is not only a problem with treatments, they say, it's also a serious problem with clinical trials. In both cases, your failure to be fully informed can lead to physical reactions you weren't expecting or out-of-pocket expenses that seemingly appear out of the blue.
How to become informed
The two physicians have drawn up a list of questions that you really should ask your doctor when you're discussing a treatment that he or she recommends. They include asking the doctor to use common words rather than complicated medical terms; asking what the best, worst, and most common outcomes are of the recommended medication or procedure; and asking about other options. And, the patient should take notes.
These seem like no-brainers to me, but are these the things you do when you visit your doctor? There's another recommendation. They suggest asking if you can speak with a patient who has already undergone the treatment being being recommended for you. That, of course, might not be easy to arrange, and your doctor might be reluctant to do this because of privacy concerns.
Going on-line for help
If your doctor won't put you in touch with a patient, you can find thousands online. The Facebook group "We're Not Drunk We Have MS" has more than 21,500 members sharing information about their MS experiences. The website www.activemsers.org has a very good forums area. And, of course, Multiple Sclerosis News Today has its own Facebook page. When getting information from these online sites, however, it's important to remember that the info provided by patients like us are just opinions and experiences. It's not medical advice and it may or may not be accurate. Understanding that limitation, browsing these sites and asking questions there can certainly help you make your decisions.
And, before you head out of the doctor's office…
Sekeres and Gilligan recommend not leaving your doctor's office without summarizing what you think you heard. Asking something like, "I'm supposed to take this pill twice a day for two weeks, right?" will give you a final opportunity to make sure you'll be doing the right thing at home.
"We've seen too many patients regret decisions that they made without fully understanding their options, or the possible outcome," the doctors wrote.  
In a comment on my earlier column about patient-doctor communication, one reader wrote that her doctor never allowed enough time to ask all of these questions. Shame on that physician, but that's the reality of some of our medical care today. Perhaps when our doctor first walks into the examining room, we need to ask him or her to leave two minutes for questions at the end of our allotted time. We need to do all that we can to be sure that we understand the options and outcomes and that we have no regrets.
***
 (You're invited to follow my personal blog at www.themswire.com.)
Note: Multiple Sclerosis News Today is strictly a news and information website about the disease. It does not provide medical advice, diagnosis, or treatment. This content is not intended to be a substitute for professional medical advice, diagnosis, or treatment. Always seek the advice of your physician or other qualified health provider with any questions you may have regarding a medical condition. Never disregard professional medical advice or delay in seeking it because of something you have read on this website. The opinions expressed in this column are not those of Multiple Sclerosis News Today, or its parent company, BioNews Services, and are intended to spark discussion about issues pertaining to multiple sclerosis.